DOJ opens hate crimes investigation after Muslim boy stabbed to death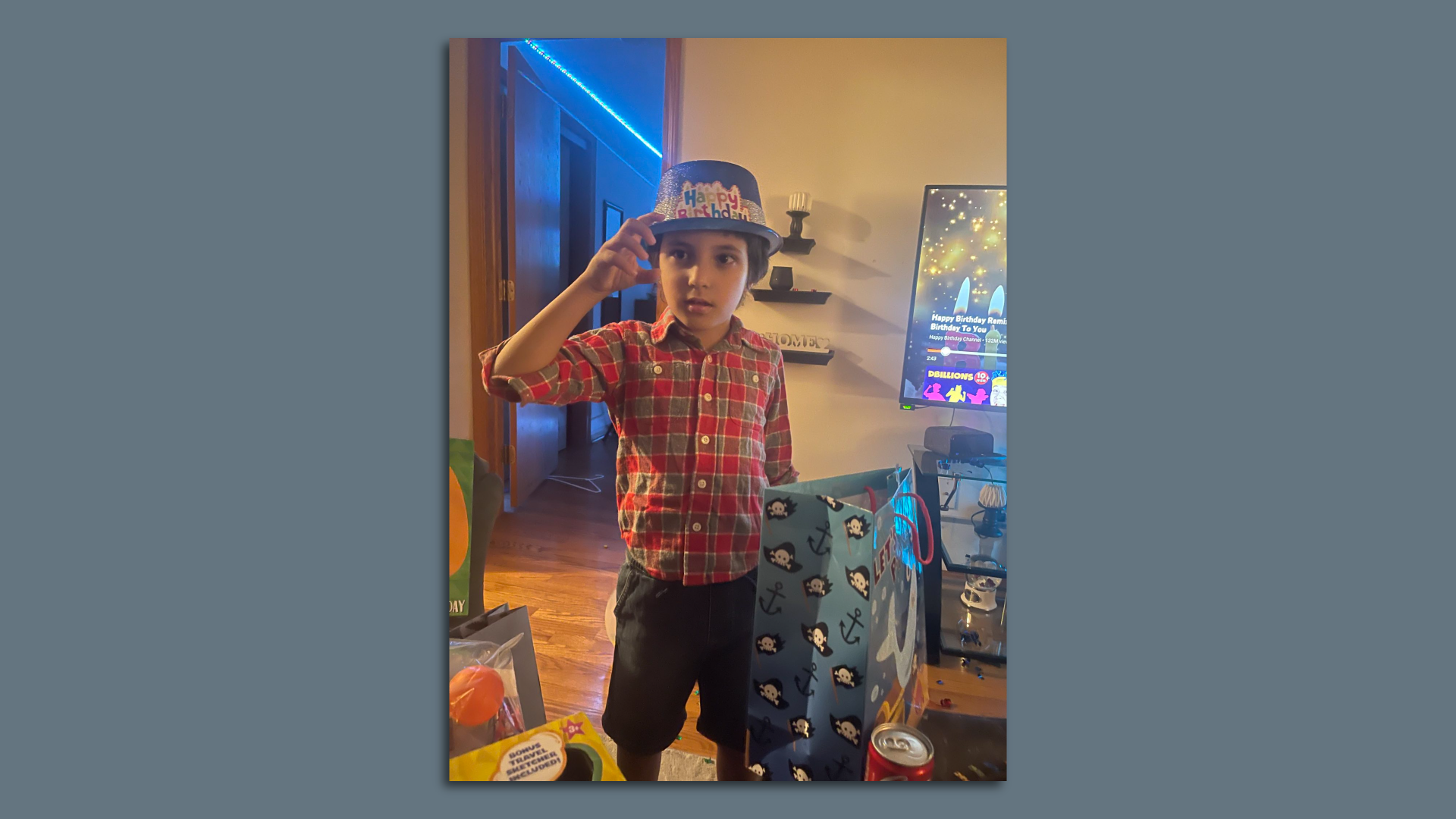 An Illinois man has been charged after a stabbing outside Chicago that left a 6-year-old Muslim boy dead and his mother critically injured in an attack police said was connected to the Israel-Hamas war.
The latest: The Department of Justice has "opened a federal hate crimes investigation into the events leading to the tragic death of Wadea Al-Fayoume and the serious injuries suffered by his mother, Hanaan Shahin," per a DOJ statement late Sunday.
"This incident cannot help but further raise the fears of Muslim, Arab, and Palestinian communities in our country with regard to hate-fueled violence," added the statement on the stabbing of the Palestinian-American boy and his mother.
Driving the news: The Will County Sheriff's Office said Sunday that Joseph Czuba, a 71-year-old landlord, was charged with first-degree murder, aggravated battery and a hate crime for allegedly attacking two of his tenants in their Plainfield Township residence.
Detectives determined that Czuba stabbed the boy 26 times on Saturday and targeted the family because they're Muslim and due to "the ongoing Middle Eastern conflict involving Hamas and the Israelis," the sheriff's office said in a statement.
What they're saying: President Biden in a Sunday night statement condemned the attack and offered his condolences and prayers to Wadea's family, including for his mother's recovery, and to the broader Palestinian, Arab and Muslim American communities.
"The child's Palestinian Muslim family came to America seeking what we all seek — a refuge to live, learn, and pray in peace," Biden said.
"This horrific act of hate has no place in America, and stands against our fundamental values: freedom from fear for how we pray, what we believe, and who we are," he added.
"As Americans, we must come together and reject Islamophobia and all forms of bigotry and hatred. I have said repeatedly that I will not be silent in the face of hate. We must be unequivocal. There is no place in America for hate against anyone."
Meanwhile, Ahmed Rehab, CAIR-Chicago's executive director, said at a Sunday news conference with members of Wadea's family that he was "a lovely boy" who loved his family, friends, soccer and basketball, and who "paid the price for the atmosphere of hate and othering."
"Let's be clear," Illinois State Rep. Abdelnasser Rashid said at the news conference, "This was directly connected to the dehumanizing of Palestinians that has been allowed over the last week by our media, by our elected officials who have lacked the moral compass and lacked the courage to call for something as simple as de-escalation and peace."
The big picture: Police across the U.S. have been on alert for an uptick in hate crimes and threats against Jews and Muslims over the last week, Axios' Russell Contreras reports.
Context: The Chicago City Council passed a contentious resolution on Friday to "stand in support of Israel" in the Israel-Hamas war. Some others wanted the resolution to acknowledge the history of violence on Palestinians by the Israeli government but were not successful.
The debate was so heated that Mayor Brandon Johnson had to clear the chamber of spectators.
On Saturday, thousands marched in a rally downtown in support of the Palestinian people. Meanwhile, a vigil was held in Evanston for a local mother and daughter believed to be held hostage by Hamas.
What we're watching: Czuba is awaiting a court appearance.
The bottom line: Rehab advises fellow Chicago Muslims to do "what the Quran teaches us: Do not let the injustice of an individual or a people cause you to engage in an injustice … Stick to our standards. Stick to our values."
Read more: Israel-Hamas fighting sparks fears of hate crimes in U.S.
Editor's note: This article has been updated with comment from President Biden.
Go deeper