Israel-Hamas fighting sparks fears of hate crimes in U.S.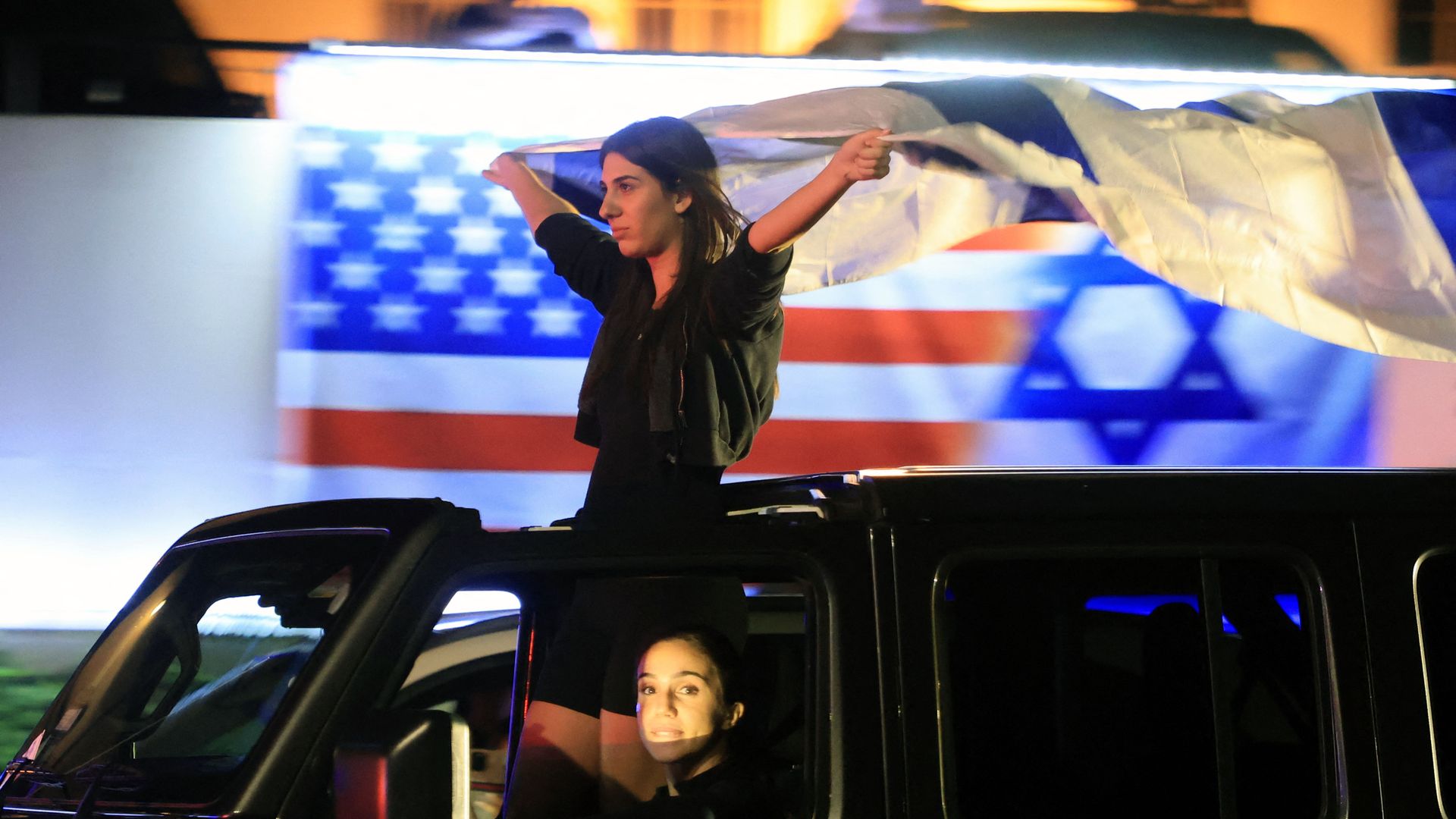 The fighting in Israel and Gaza is sparking concern about a surge in hate crimes against Jews and Muslims in the U.S., which have soared in recent years.
The big picture: Three decades of data from the Center for the Study of Hate and Extremism reviewed by Axios show that conflicts in the Middle East involving Israel frequently lead to big jumps in hate crimes here — particularly antisemitic attacks.
Driving the news: Since Hamas' attack on Israel last weekend, police across the U.S. have been on alert for an uptick in hate crimes and threats.
Anti-Jewish hate crimes have increased dramatically after each news-dominating Middle East conflict in the past 30 years, said Brian Levin, the recently retired director of the Center for the Study of Hate and Extremism at California State University, San Bernardino.
The center documented 27,751 anti-Jewish hate crimes from 1991 to 2020 and 3,895 anti-Muslim hate crimes during the same period.
Flashback: In 2021, antisemitic hate crimes in the U.S. jumped during another conflict in Gaza. That year, Germany, France and the U.K. hit multi-year highs for hate crimes against Jews, Levin said.
The worst month for reported antisemitic crimes in the U.S. during the 2000s was October 2000 — a month after the Palestinian uprising known as the second intifada — when cases jumped by 152% from the previous month.
Reports of anti-Jewish crimes jumped 86% in March 1994 from the previous month after the Hebron Massacre by a Jewish extremist, the center and FBI numbers show.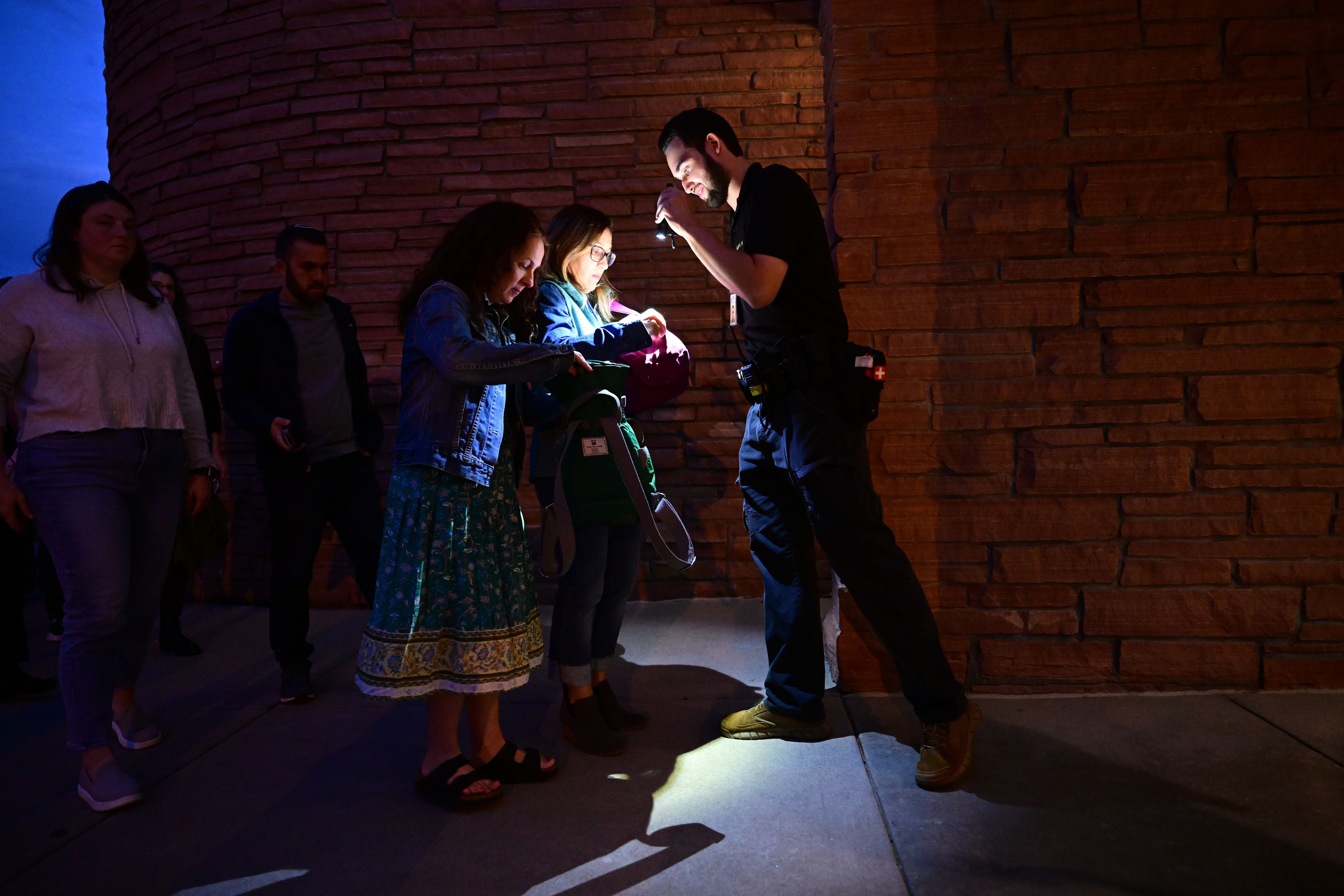 Muslims also have become targets since Hamas' attack.
The Council on American-Islamic Relations (CAIR), the nation's largest Muslim civil rights organization, says it's tracking hundreds of social media posts that have promoted racist and violent rhetoric in recent days.
CAIR's Maryland office said it's getting reports of Muslim and Arab students being harassed and intimidated in public high schools and on college campuses.
Conflicts in the Middle East or those involving Muslims sometimes lead to anti-Muslim hate crimes in the U.S., Levin said. He's concerned about that happening here again — particularly because some of Hamas' victims are reported to be Americans.
Reports of anti-Muslim crimes in the U.S. skyrocketed in the month after the Sept. 11, 2001, terrorist attacks, for example.
Afterward, there were similar rises in anti-Muslim crimes during some months of the Iraq war.
Of note: The Justice Department has warned that fewer police departments are submitting crime data annually, which experts say makes it harder to analyze and address crime trends such as hate crimes.
What they're saying: "In cities across the United States of America, police departments have stepped up security around centers ... of Jewish life," President Biden said Tuesday in a speech in which he vowed U.S. support for Israel.
He said the FBI and Department of Homeland Security are working with state and local law enforcement and Jewish groups to identify and disrupt any domestic threat that could emerge in connection with the Hamas attacks.
Go deeper