Anti-Arab and antisemitic hate crimes surging in NYC, LA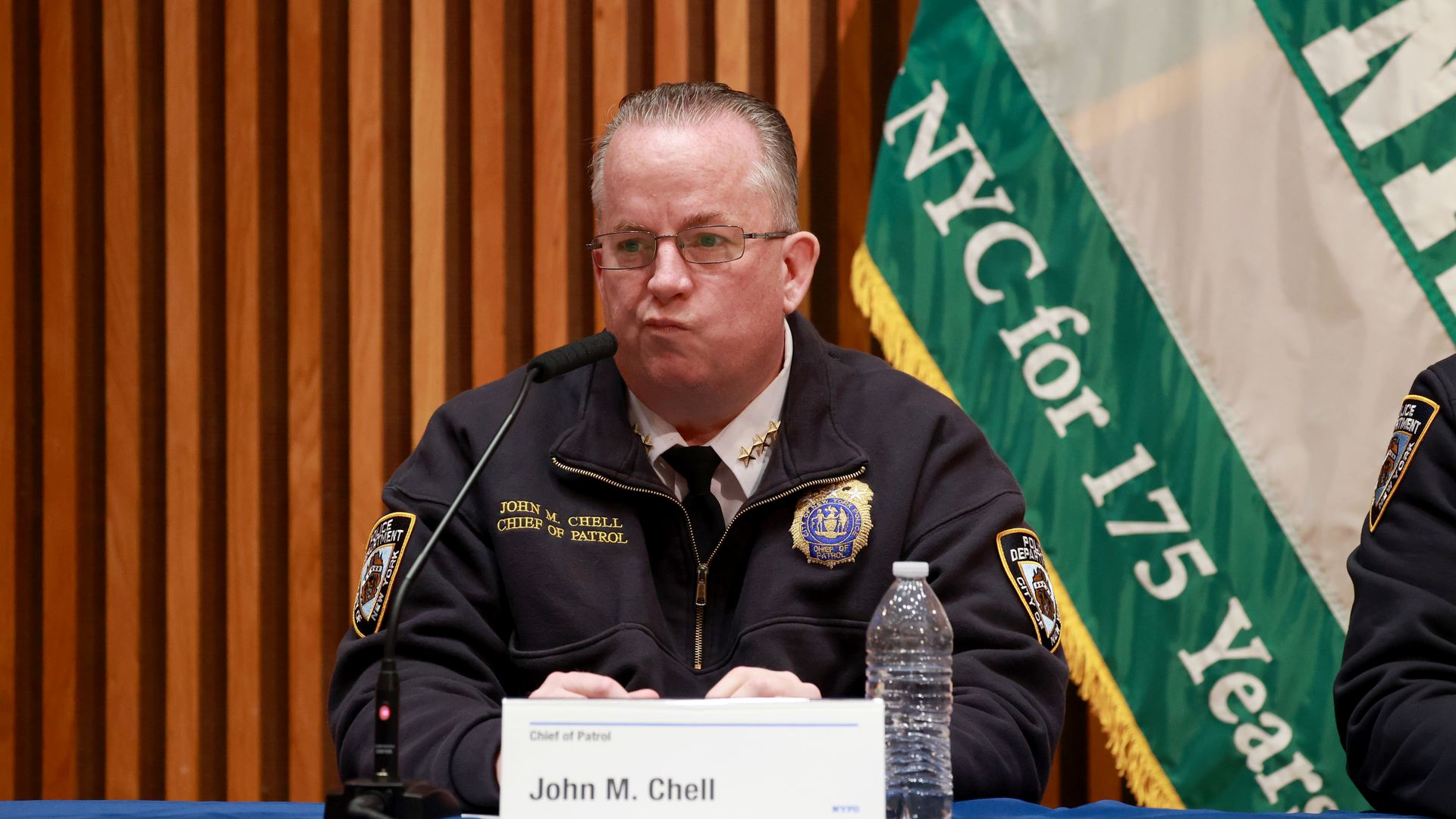 Antisemitic and anti-Arab and Muslim hate crimes have skyrocketed in New York City and Los Angeles since the war between Israel and Hamas began, new police numbers show.
The big picture: Early data in the nation's two largest cities show the Middle East conflict coincides with an uptick in violence against Jewish Americans and Arab Americans, in the wake of an increase in hate crimes nationally.
FBI Director Christopher Wray warned Tuesday of "violent extremists" in the U.S. and abroad drawing inspiration from the Hamas attack.
Details: The number of antisemitic hate crimes in NYC rose from 16 in September to 69 in October — a more than 330% increase, according to a review of NYPD data by the Center for the Study of Hate and Extremism at California State University, San Bernardino.
Advocacy groups are still collecting data on the number of anti-Arab/Muslim hate crimes in New York, which say they are rising.
In L.A., the number of anti-Arab/Muslim hate crimes between Oct. 6-26 was eight, compared to one during the same period last year 2022.
The number of antisemitic hate crimes has increased 175% during the same period, the center said.
Zoom in: New York police are investigating a case involving a Muslim teen who authorities say was attacked while riding the New York City subway by a man who called her a terrorist and pulled her hijab.
Cornell University's Jewish community experienced antisemitic threats in the form of online posts on Sunday. Hochul confirmed the arrest of a person of interest who allegedly posted violent threats.
What they're saying: "As Governor, I reaffirm that there is zero tolerance in New York for antisemitism, Islamophobia, or hate of any kind, and it's critical we deploy every possible state resource to keep New Yorkers safe." Gov. Kathy Hochul said Tuesday in a speech addressing the rise in hate crimes.
She has met with the presidents of state and private universities to ensure free speech doesn't turn into hate speech on college campuses.
State of play: Anti-Jewish and anti-LGBTQ bias crimes jumped in 2022 amid an overall increase in hate crimes, according to an Axios review of new FBI data.
Yes, but: Data on anti-Arab/Muslim hate crimes are hard to calculate since police have varying policies on how they racially identify Arab American victims of crimes.
The U.S. Census also doesn't allow Arab Americans to identify as Middle Eastern, so the exact number of Arab Americans in the U.S. is unknown. Estimates put the population at 2 million to 3.8 million.
The Biden administration is proposing that the 2030 U.S. Census introduce a new category called MENA, or Middle Eastern/North African.
Go deeper