Tuberville resists GOP pressure to back down on military blockade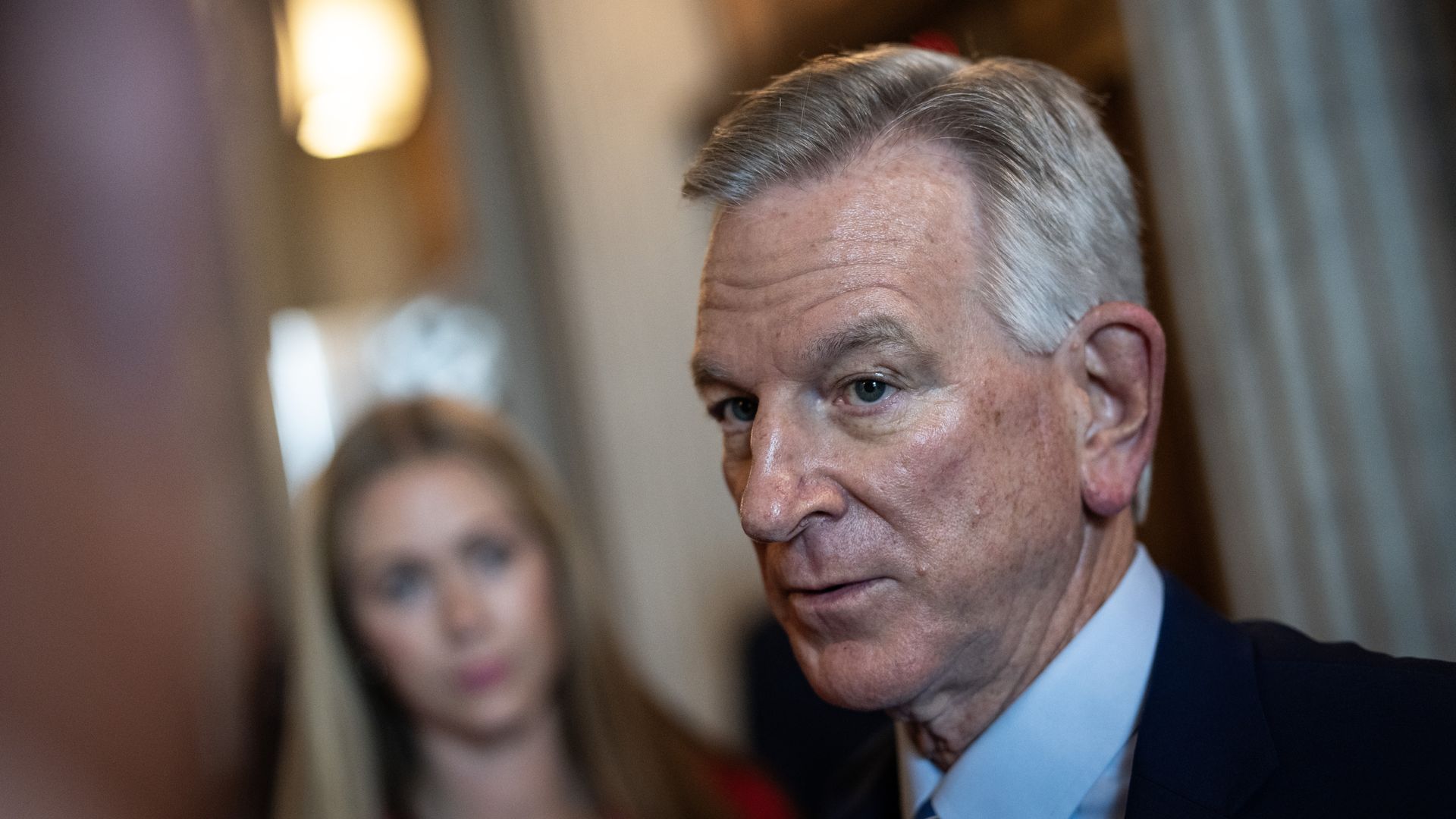 Sen. Tommy Tuberville (R-Ala.) told reporters after a closed-door meeting with Senate Republicans Tuesday that his blockade of senior military promotions would remain in place, though he may relent for "people who really need to be promoted."
Why it matters: Both Republicans and Democrats have accused Tuberville of jeopardizing military readiness by leaving only acting officials in senior positions within most branches of the armed forces over his months-long blockade in protest of a Pentagon policy reimbursing service members' abortion-related expenses.
Tuesday's meeting was held in the hopes of finding a consensus to break Tuberville's block, though no definite agreement was reached, he told reporters afterward.
What they're saying: "I wish we'd had this six months ago," Tuberville told reporters after the meeting. "But we didn't. And here we are, and hopefully we can work through this and get something done in a short period of time."
Tuberville added that he came away with "five or six" options to move forward with.
Sen. Markwayne Mullin (R-Okla.) told reporters he expects the GOP senators to meet again but did not give a time frame as to when.
Separately, Tuberville told CNN there's "going to have to be some give-and-take here as we go through this, because there's 450 [military nominees] out there that haven't had a promotion."
Go deeper: GOP senators try to bust Tuberville's military blockade
Go deeper