Senate confirms first woman to top Navy post, bypassing Tuberville blockade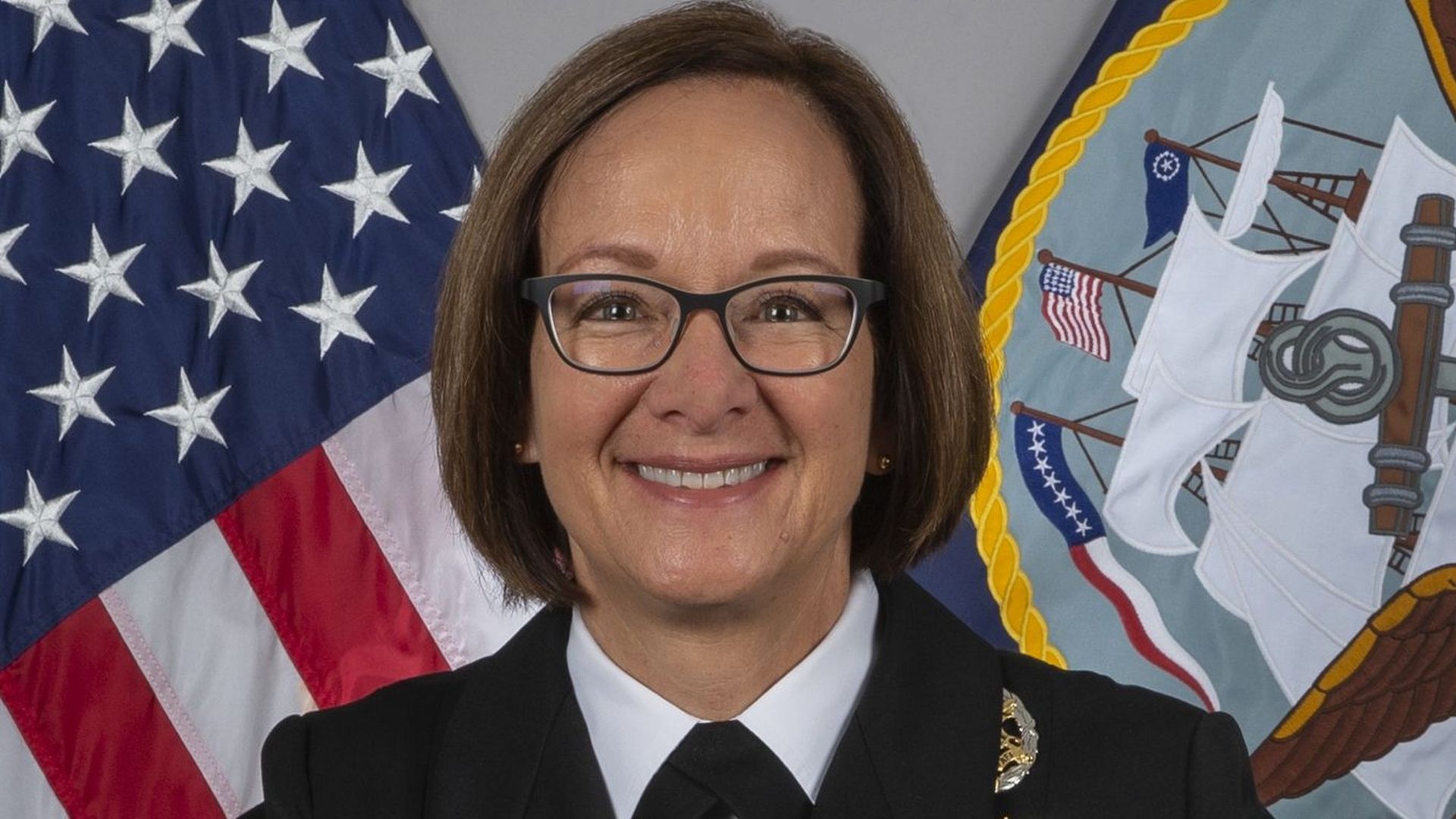 The Senate bypassed Alabama Sen. Tommy Tuberville's (R) blockade of senior military promotions on Thursday to confirm Adm. Lisa Franchetti to be the highest-ranking officer of the U.S. Navy.
Why it matters: Franchetti becomes the first woman to serve as the chief of naval operations and the first female member of the Joint Chiefs of Staff.
The Senate confirmed her 95-1.
The vote came shortly after a group of Tuberville's fellow Senate Republicans attempted to break his months-long hold on military promotions over his objection to a Pentagon policy that allows service members to seek reimbursement for abortion-related expenses.
Tuberville has been heavily criticized by both parties, who have said he is jeopardizing military readiness by leaving only acting officials in senior positions within most branches of the armed forces.
State of play: The Senate also approved Gen. David Allvin as chief of staff of the U.S. Air Force on Thursday and promoted Lt. Gen. Christopher Mahoney to the rank of general and confirmed him as the second-in-command of the U.S. Marine Corps.
This is the first time since July that the Joint Chiefs of Staff has not had any vacancies.
Yes, but: The confirmations will likely not bring an end to Tuberville's boycott. Schumer has said he cannot bring each of the more than 300 blocked promotions to the floor.
What they're saying: "Both parties must work together to ensure that our military is fully staffed and fully equipped to defend the American people at any time, but particularly at this time of crisis," Schumer said in a statement Thursday.
The big picture: Tuberville has maintained his objection to military promotions even as U.S. soldiers in Iraq and Syria have been attacked over a dozen times since the Israel-Hamas war began last month.
Several key military positions in the region remain unconfirmed, including the commander of the Navy's 5th Fleet, as well as the deputy commander of U.S. Central Command.
The Senate in September confirmed Gen. Charles Q. Brown Jr. as chairman of the Joint Chiefs of Staff, replacing retired Gen. Mark Milley.
Go deeper: GOP senators try to bust Tuberville's military blockade
Editor's note: This story has been updated with additional information.
Go deeper