Biden nominates Adm. Franchetti to be first woman to serve as top Navy officer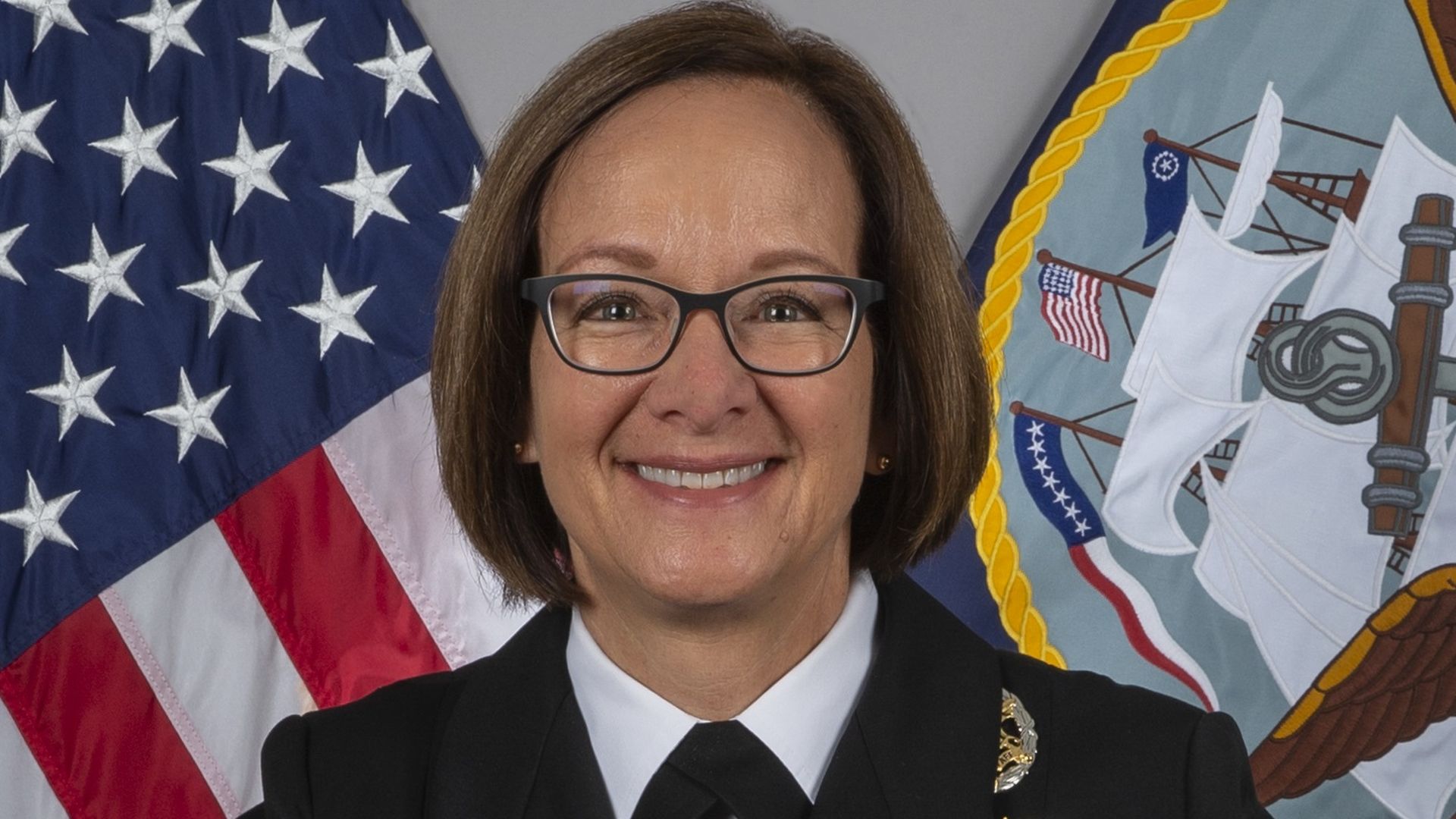 President Biden nominated Adm. Lisa Franchetti on Friday to become the highest-ranking officer of the U.S. Navy, the White House announced.
Why it matters: If Franchetti is confirmed by the Senate, she will be the first woman to serve as the chief of naval operations and to become a member of the Joint Chiefs of Staff.
Franchetti, from Rochester, New York, is currently the vice chief of naval operations, the second-highest-ranking position in the Navy.
The chief of naval operations, currently Adm. Michael M. Gilday, functions as the military adviser and deputy to the secretary of the Navy for a four-year term.
Yes, but: Her confirmation could be weeks away, as hundreds of military nominations and promotions, including highest-ranking officer roles, are being blocked by Republican Sen. Tommy Tuberville (Ala.) over the Department of Defense's abortion policies.
Currently, the Marines Corps is without a leader for the first time in a century after retired Gen. David Berger stepped down as commandant earlier this month and Tuberville blocked the confirmation of the next nominated leader, Gen. Eric Smith, who is currently the acting commandant.
The Biden administration and the Pentagon have criticized Tuberville's stoppage, saying it puts military readiness at risk amid increased threats from Russian and high tensions with China.
Other Republicans, including Senate Minority Whip John Thune (R-S.D.), have said they wish for the logjam to end, as it could take the chamber several days to clear it.
The big picture: Adm. Linda Fagan became the first woman to ever lead a U.S. military branch after she was confirmed as commandant of the Coast Guard by the Senate last year.
However, she was not the first woman to serve on the Joint Chiefs of Staff, as Coast Guard commandants are not de jure members of the body.
Tuberville's blockage could even effect Biden's pick to replace Army Gen. Mark Milley as chair of the Joint Chiefs of Staff, as Milley is set to leave the position this fall.
Go deeper: U.S. destroys last of massive chemical weapons stockpile
Editor's note: This story has been updated with additional details.
Go deeper