Tuberville's blockade could take years for military to recover from, top nominee says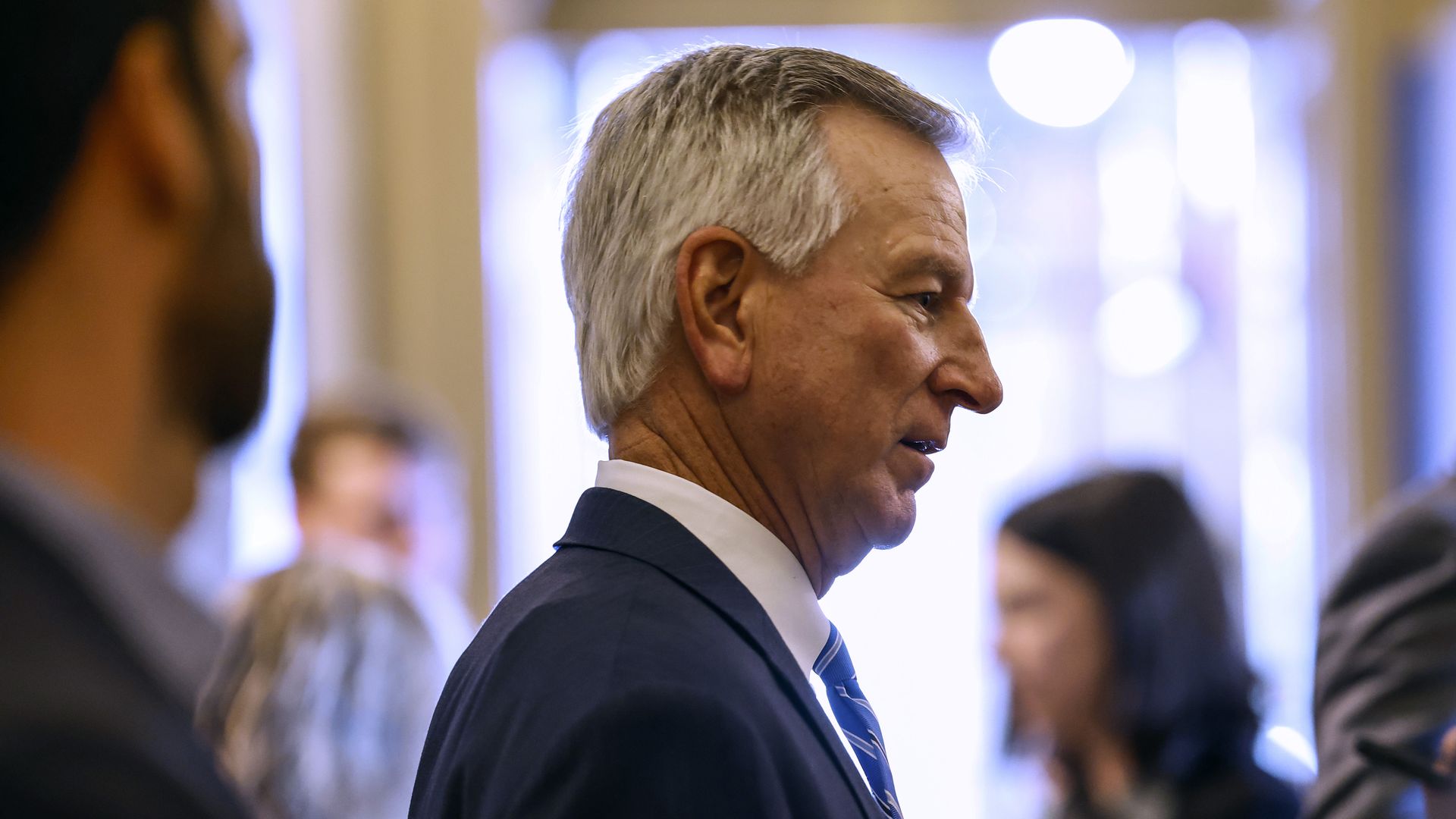 Sen. Tommy Tuberville's (R-Ala.) blockade of hundreds of military promotions could take years to recover from, President Biden's nominee for the Navy's top officer said Thursday.
Driving the news: Adm. Lisa Franchetti, whose promotion has also been on hold, said during her confirmation hearing that "just at the three-star level, it would take about three to four months to move all the people around." It would "take years to recover from the promotion delays," she added.
Earlier this week, the Congressional Research Service released a memo saying it could take up about 700 hours of Senate floor time to individually process and vote on the promotions of some 273 military officers, per CNN.
The number of pending nominations has increased to more than 300 since the August report was written, per the Defense Department.
The big picture: The Alabama senator's months-long bid to block the promotions is in protest of a Pentagon policy reimbursing service members' abortion-related expenses.
It has prompted bipartisan concerns over military readiness and could cause significant delays in precious Senate floor time, Axios' Andrew Solender reports.
It's the first time all three branches have operated simultaneously without confirmed leadership, the Department of Defense said Tuesday.
The chamber has a full calendar for the rest of the year with judicial and other nominations, along with key bills on government funding, farm and defense policy, FAA reauthorization and more.
State of play: Sen. Chris Murphy (D-Conn.) last month floated a possible Senate rules change to bypass Tuberville.
Senate GOP leaders have also expressed frustrations. Minority Leader Mitch McConnell (R-Ky.) and Minority Whip John Thune (R-S.D.) have spoken out against the blockade.
Of note: 500 active-duty military spouses signed a petition calling for Tuberville to end his protest.
Tuberville's office did not respond to Axios' request for comment on Thursday.
Go deeper: Democratic senator expects "frustrated" GOP to stop Tuberville blockade
Go deeper