Fed official: Union wins show labor market still running hot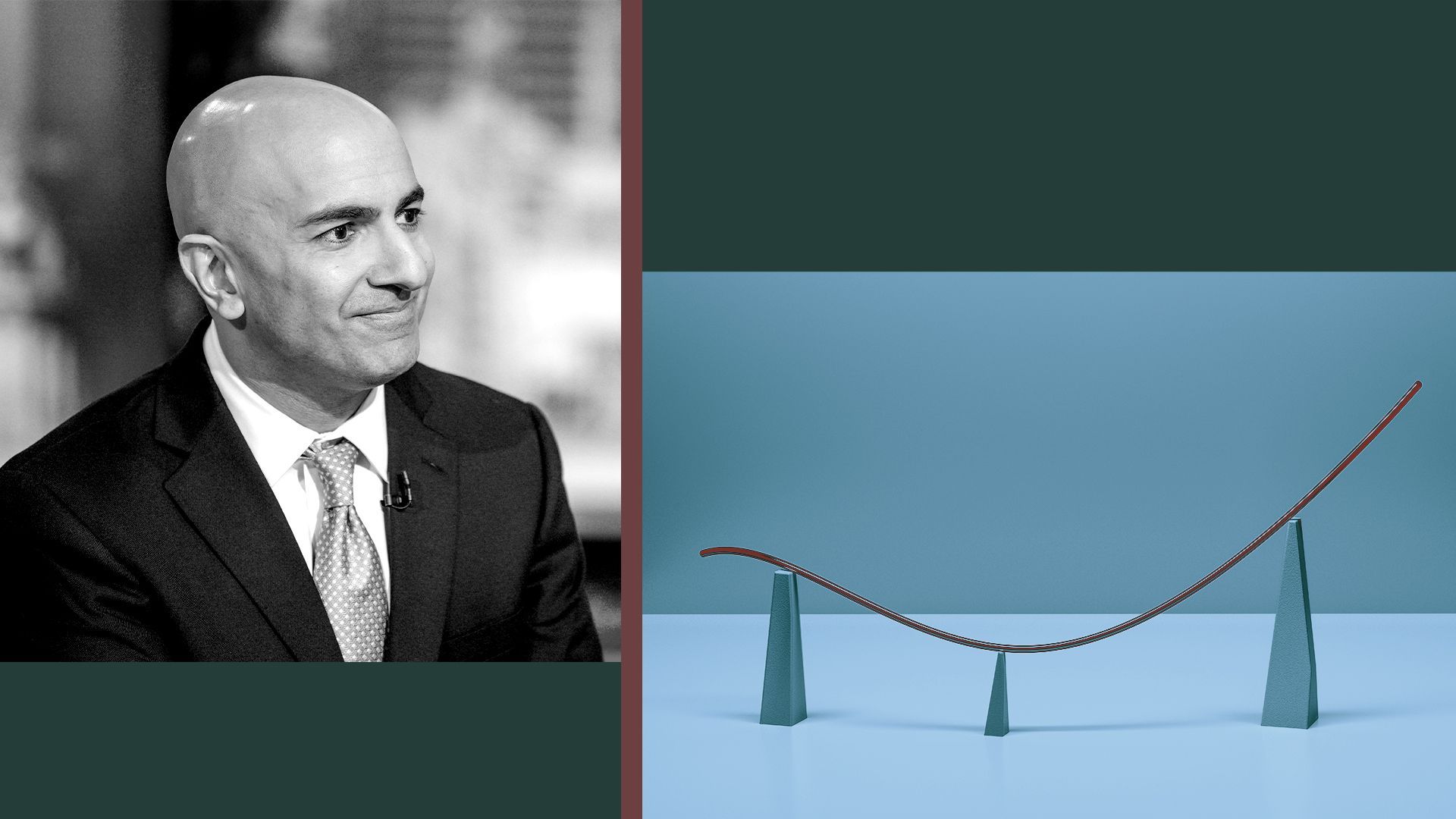 The blockbuster pay packages won by union workers in recent months are a sign the labor market is still hot, Federal Reserve Bank of Minneapolis president Neel Kashkari tells Axios.
Why it matters: A series of historic deals between corporate America and organized labor signal an extraordinary pandemic-era shift is still underway — workers have the power, even as the Fed has moved aggressively to cool the economy down.
What they're saying: "If the labor unions are able to negotiate pretty strong pay packages — especially multi-year strong pay packages — that tells me, OK, the labor market is pretty tight and is still in favor of labor," according to Kashkari, a voting member of the Fed's policy-setting committee.
"A lot of this is probably just catching up, given that inflation has climbed and their wages have not caught up," he added. "But it's somewhat of an indicator on where the labor market is today: Is it tight? Is it loose? I think it says it still leans toward tight."
Catch up quick: The Big Three automakers struck a historic deal with the United Auto Workers that included a 25% pay bump over the next four and a half years and revived a cost-of-living adjustment for the first time in nearly 15 years.
That followed another agreement between UPS and the Teamsters with wage increases that made its delivery drivers the highest paid in the nation, among other benefits.
Between the lines: The Fed's policymaking has an inherent tension. On the one hand, if wage growth is too high, it would fuel inflation. On the other, it's not the Fed's job to determine the "labor share" of national income — how the spoils of the economy are divided between workers and capital.
If the central bank reacts too forcefully to tamp down any sign of wage growth in the name of fighting inflation, it would, in effect, be tilting the scales in favor of capital. Kashkari seemed attuned to that risk.
"It's not a healthy thing that labor's share of income has been declining steadily in the last 40 years. If there's a rebalancing of the labor market, that's probably good for our country," Kashkari said.
As for the state of the job market, "most businesses I speak with tell me that the labor market is softening relative to an exceptionally tight labor market a year ago, but it's still considered to be a healthy competitive labor market," Kashkari added.
"The real economy, the labor market — it seems like it is softening slowly, but it is still quite robust surprisingly. That makes me at least raise the question: Is policy as tight as we otherwise would think it is?"
What to watch: The Fed could raise interest rates at its policy meeting in December, after keeping policy unchanged for two consecutive meetings. The decision rests on whether data between now and then show cooler economic conditions.
The bottom line: Kashkari said the Fed's preferred inflation indicator, the Personal Consumption Expenditures Index, has shown encouraging signs that disinflation is underway.
"If we get more data like that, that will give me more comfort that we've done enough. And if it picks back up, that would cause me to reconsider that," Kashkari said.
Go deeper