Fed holds rates steady, notes strong growth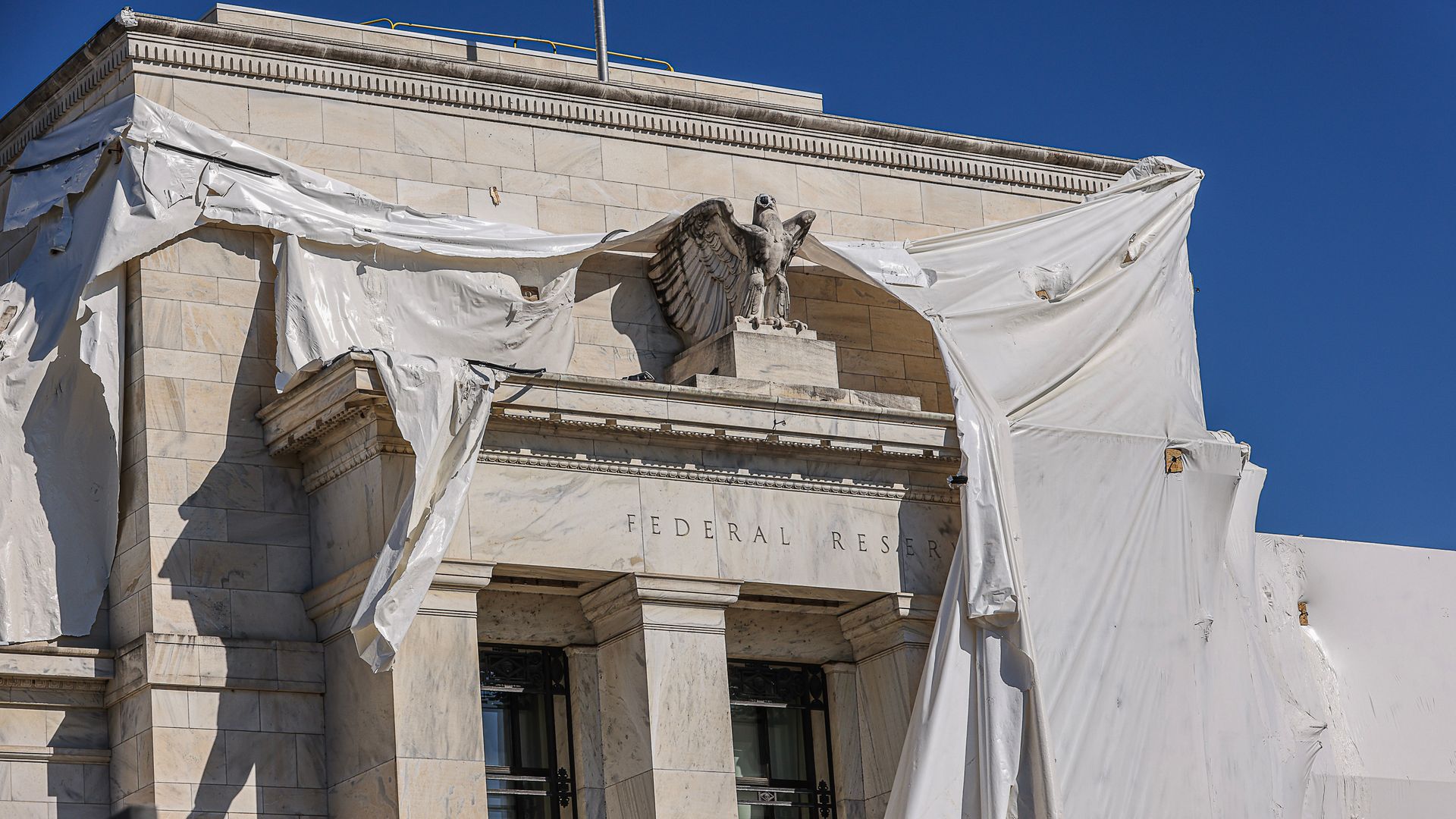 The Federal Reserve kept its target interest rate unchanged Wednesday for the second straight policy meeting, while acknowledging strong growth over the last few months.
Why it matters: In keeping the benchmark federal funds rate in the 5.25% to 5.5% range, the central bank's unanimous decision left open the possibility that its two-year rate hiking campaign may have reached its end. However, it did not rule out another rate hike this year.
What they're saying: "Recent indicators suggest that economic activity expanded at a strong pace in the third quarter," the policy-setting Federal Open Market Committee said in a statement.
That was an upgrade from the committee's September meeting, which described merely a "solid pace" of expansion.
GDP rose at a 4.9% annual rate in the third quarter and September featured blistering job creation and growth in retail sales, and consumption spending.
The statement also noted that job gains have "moderated," in contrast to earlier language that they had "slowed."
State of play: With inflation cooling, several top officials have said they believe the time is right to be patient and allow a series of hikes that pushed rates up by more than five percentage points since March 2022 to have their full effect.
A steep run-up in long-term interest rates in global bond markets is poised to slow activity in the weeks and months ahead. That gives some Fed officials comfort that enough has been done to quash inflation.
At a press conference Wednesday afternoon, Fed chair Jerome Powell told reporters that "I think we are seeing the effects of all the hiking we did last year, and this year … it takes time, we know that, and you can't rush it."
He added: "Slowing down is giving us, I think, a better sense of how much more we need to do — if we need to do more."
Yes, but: Whether the Fed raises rates again in December could depend on whether recent readings showing strong late-summer growth continue into the fall.
"Reducing inflation is likely to require a period of below-potential growth, and some softening of labor market conditions," Powell said.
Without that, the recent progress on bringing down inflation could be at risk, and "and could warrant further tightening of monetary policy," he added.
Go deeper