Bankruptcy pileup: WeWork joins Rite Aid and SmileDirectClub in Chapter 11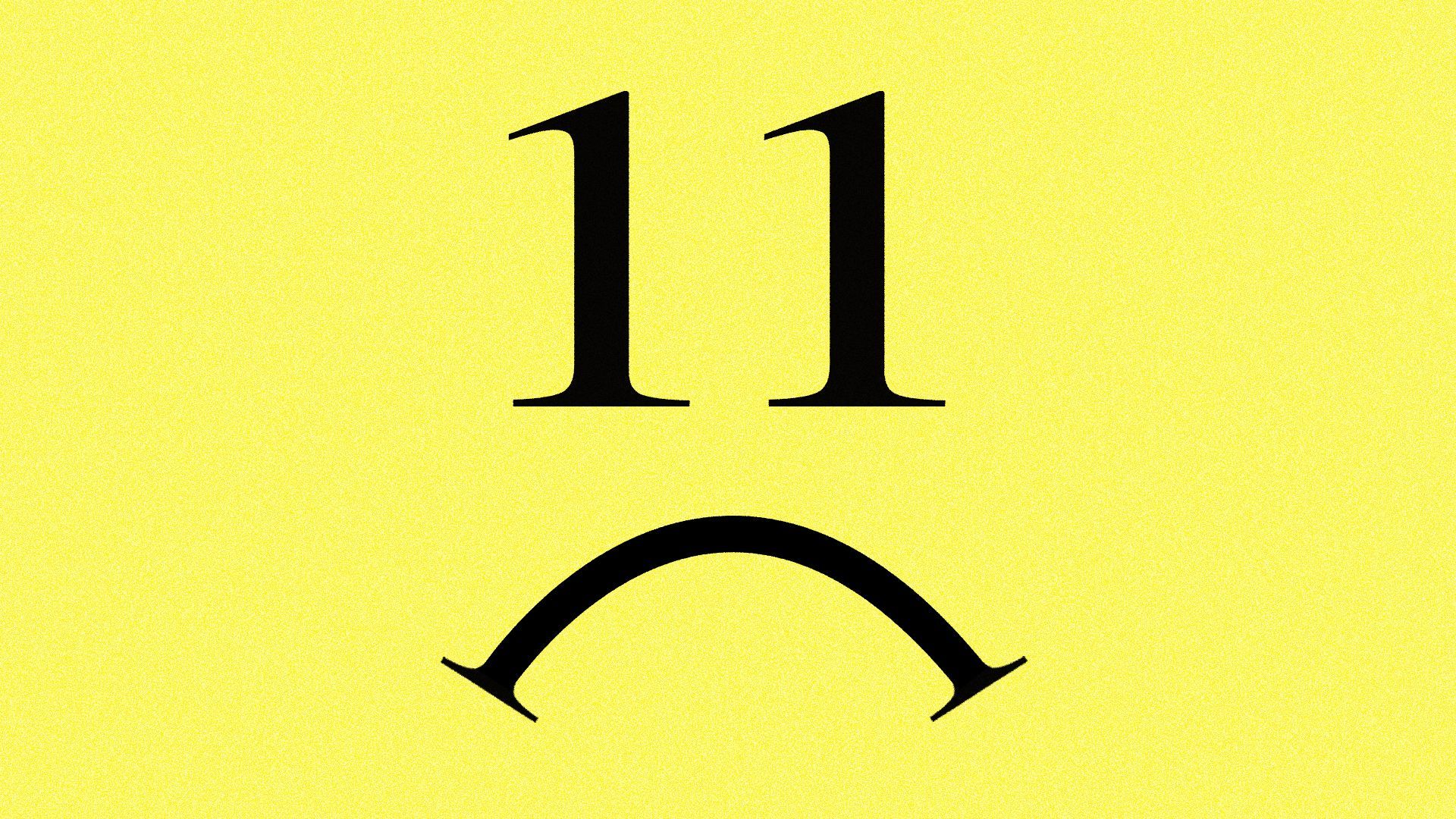 A slew of companies that were wobbling when 2023 started have crashed into bankruptcy in recent weeks.
Why it matters: The pileup illustrates the real-world consequences of the end of the free-money era, when lower interest rates made financing a cinch, providing Band-Aids for problems and extending the lives of otherwise flawed operations.
In the first nine months of 2023, business bankruptcies totaled 17,051, up 30% compared with the same period in 2022, according to the U.S. Courts.
Between the lines: The last several weeks has seen the filings of several major companies, including:
Be smart: Each company took its own idiosyncratic path to financial crisis — but each one must now confront the new normal: Obtaining financing or arranging a sale to continue operations is much more challenging than it used to be.
At SmileDirectClub, for example, advisers contacted more than 60 parties in its quest for financing or a deal beginning in July 2023 but came up with nothing, CFO Troy Crawford said in a court filing.
The tooth alignment company's "inability to raise any third-party financing" was key to decision to seek restructuring help, Crawford said.
Threat level: Each company is trying to avoid the fate of retailer Bed Bath & Beyond, which liquidated earlier this year after years of failing to adapt to the digital age.
Unable to find new funding, the chain ended up selling its brand name and website to Overstock.com, whose CEO abruptly stepped down Monday without a replacement.
What's next: WeWork executives have negotiated a debt restructuring plan with secured creditors that may allow the company to emerge as a sustainable company — likely after getting out from under unprofitable leases.
Go deeper: Private equity's looming bankruptcy boom
Go deeper