SmileDirectClub's future uncertain after bankruptcy filing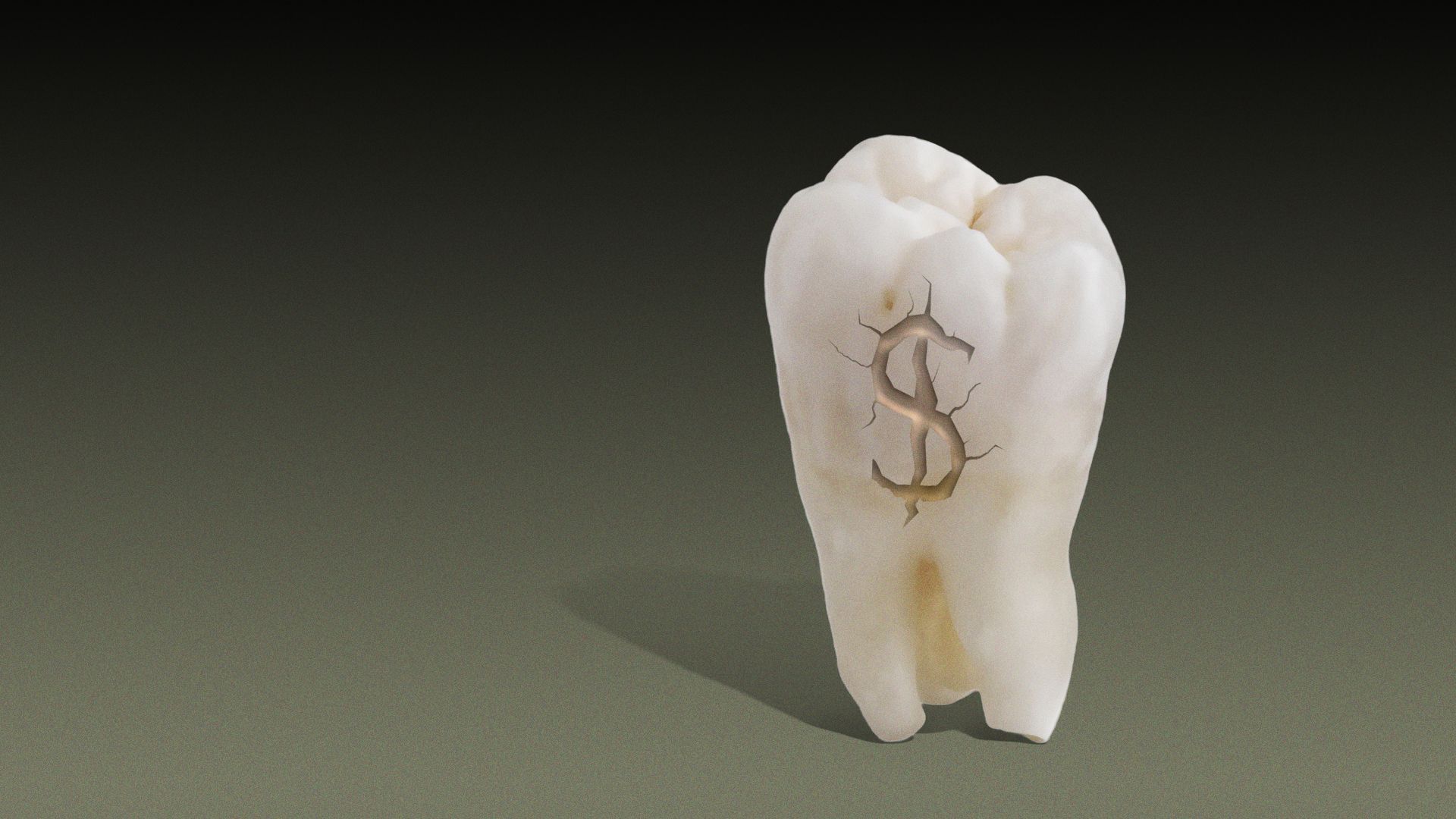 The feverish competition among teeth straightening services has one of the industry's biggest players struggling to survive
Why it matters: SmileDirectClub filed for Chapter 11 bankruptcy protection on Friday, having failed to profitably corner the promising but highly competitive world of removable, clear-plastic teeth aligners.
SmileDirectClub says it'll cut debt and use a new injection of at least $20 million from its founders with a goal of stabilizing its business and emerging as a sustainable enterprise.
Threat level: But liquidation is a real possibility if the company can't achieve a going-concern transaction in the next two months, CFO Troy Crawford said in a court filing.
"Time is of the essence," he said.
The big picture: The bankruptcy filing casts a pall over the company's strategy of selling its braces alternative directly to consumers, allowing them to avoid office visits while having their cases remotely directed.
"I think the direct-to-consumer model, as far as orthodontics goes, has come and gone as a real legitimate way to move teeth," Jefferies analyst Brandon Couillard, who tracks the teeth alignment industry, tells Axios. "It just proved to be not the right way to go."
Zoom in: When SmileDirectClub started in 2014, it quickly took off as an affordable alternative to rival Align Technology's Invisalign, which is more expensive and typically requires office visits and physical brackets.
SDC's revenue grew from about $21 million in 2016 to a high of more than $750 million in 2019, but revenue fell by 37% from 2019 to 2022.
The company's stock never touched its IPO price of $23 after it went public in September 2019. It lost nearly $900 million from 2020 through 2022, according to a court filing, and its stock was trading at 14 cents Monday afternoon.
"It cost too much to acquire a customer at the end of the day," Couillard says. "That's why it ultimately failed."
Worth noting: SmileDirectClub has been immersed in legal battles for essentially the duration of its existence, fending off challenges from the orthodontics industry and sparring with Align.
The years-long fight with Align hit an inflection point in September when Align won a $63 million judgment against SDC that SDC says "negatively impacted the company's liquidity forecast."
The bottom line: SmileDirectClub's 1,800 employees — and the 1,150+ orthodontists and dentists it parters with — are hanging in the balance while the future of the company is decided.
Go deeper: The DIY health economy expands
Go deeper