Lawmakers unveil first bill to renew controversial surveillance program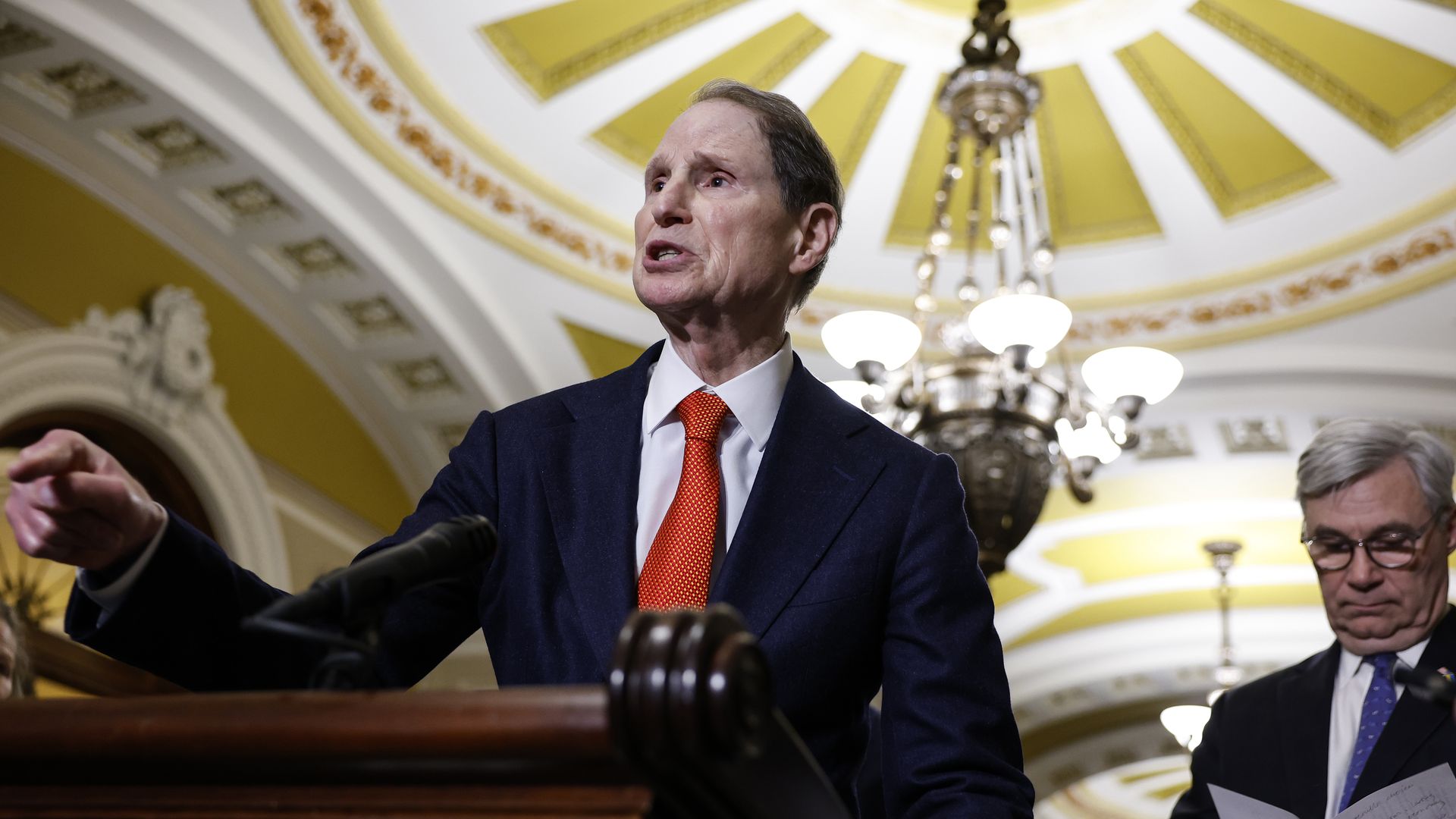 A key group of bipartisan lawmakers Tuesday introduced their blueprint for renewing a controversial surveillance tool before it expires at the end of the year.
Why it matters: The bill marks the first piece of legislation that lawmakers have introduced in the year-long battle to reauthorize Section 702 of the Foreign Intelligence Surveillance Act (FISA).
The program's expiration, intelligence officials have warned, would impede investigations into ransomware, terrorism and other online crimes.
The big picture: FISA Section 702 allows intelligence agencies to conduct warrantless surveillance of non-American citizens outside the U.S. during investigations.
But some privacy hawks, progressives and conservatives have expressed concerns about how the program inadvertently collects texts, emails and other communications from U.S. citizens who are talking to foreigners abroad.
The information collected through Section 702 requests is stored for several years in a searchable database that intelligence agencies can later access in other investigations.
Details: Sens. Ron Wyden (D-Ore.) and Mike Lee (R-Utah), along with Reps. Warren Davidson (R-Ohio), Zoe Lofgren (D-Calif.) and Andy Biggs (R-Ariz.), introduced the Government Surveillance Reform Act on Tuesday.
The 206-page bill would reauthorize Section 702 for four years, prohibit the collection of U.S.-based communications and place new warrant requirements on intelligence agencies' searches for 702 data.
The bill would allow for searches of Section 702 information in cases where a person is the subject of a criminal warrant, where there's an imminent threat of death or serious physical harm to others, and when a third-party legally consents on behalf of the person the query is about.
The bill also requires intelligence agencies to get prior approval from the attorney general before conducting a search for communications about or from a U.S. citizen. These searches can only be approved in cases related to terrorism, drug trafficking, attacks on critical infrastructure or government officials and cyberattacks.
Lawmakers are also pushing the intelligence community to develop a system to destroy certain data obtained through FISA Section 702 within five years of collection.
What they're saying: "Americans understand that it's possible to confront our countries' adversaries ferociously without throwing our constitutional rights into the garbage can," Wyden said during a press conference Tuesday.
"Our Founding Fathers made it clear that if government agencies want to read an American's private communications, they should get a warrant," he added.
Between the lines: Privacy advocates, progressives and conservatives have been pushing for a warrant requirement for queries of Section 702 data following reports of misuse and potential abuses of the program.
The Foreign Intelligence Surveillance Court found earlier this year that the FBI had improperly used the Section 702 database to search for information about a U.S. senator, a state senator and a state-level judge.
The other side: The Biden administration believes the new legislation is "both the wrong fit for what we're doing and operationally unworkable," a senior administration official told reporters ahead of the bill's release.
However, during the same call, the senior administration official admitted that the White House had yet to see the full bill text.
What we're watching: Congress has just seven weeks to push either the new bill or another piece of legislation through to reauthorize FISA Section 702.
However, with a looming government shutdown and funding authorization bills dominating Capitol Hill deliberations right now, it's difficult to see how lawmakers will make time to focus on this issue.
Go deeper