Privacy leader calls for government surveillance program reforms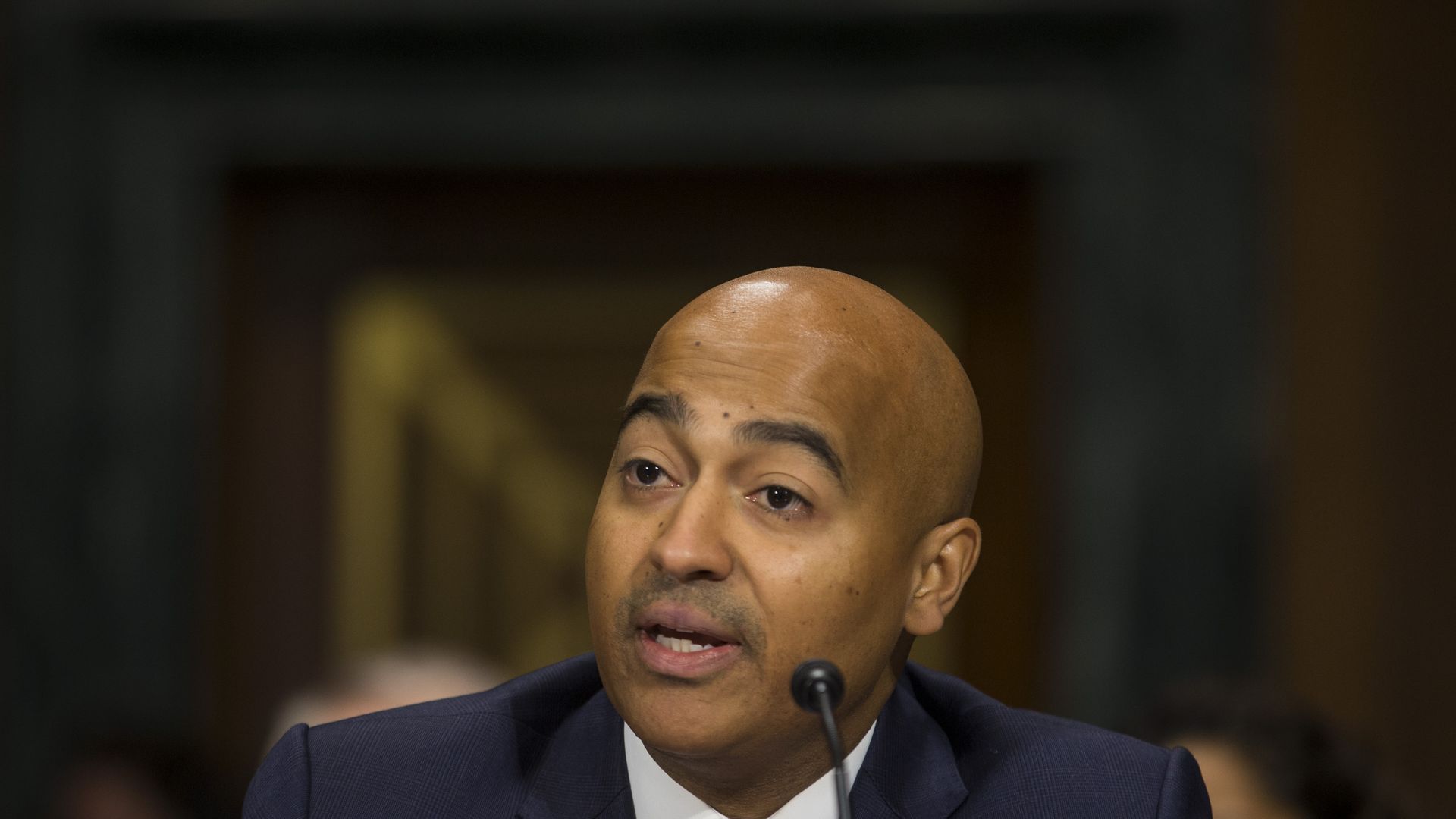 A member of a key government oversight board is pushing lawmakers to make reforms to an instrumental intelligence community surveillance power before it's potentially reauthorized this year.
Why it matters: Travis LeBlanc is the first Privacy and Civil Liberties Oversight Board (PCLOB) member to publicly comment on this year's reauthorization fight over Section 702 of the Foreign Intelligence Surveillance Act.
PCLOB conducts oversight of privacy and surveillance matters involved in the government's counterterrorism efforts, such as FISA Section 702.
Lawmakers, government officials and advocates often rely on the board's insights to makes decisions during high-stakes Washington surveillance debates.
What they're saying: "Given what I have seen and what I know, I do have several concerns about a clean reauthorization without significant, common-sense reforms to safeguard privacy and civil liberties," LeBlanc said Monday during the State of the Net conference in Washington.
The big picture: Section 702 is on the chopping block as Congress stares down a reauthorization deadline at the end of the year.
The authority allows intelligence agencies to conduct warrantless surveillance of non-American citizens outside the U.S.
But Americans' digital communications with non-U.S. people overseas often get swept up in the collection process, and all of the data is stored in a searchable law enforcement database for several years after.
State of play: A group of House Republicans is already considering letting the surveillance authority disappear entirely, Politico reported last week.
Jake Sullivan, national security adviser at the White House, released a statement last week pushing Congress to reauthorize the "vital intelligence collection authority."
Meanwhile, the ACLU has issued an online petition calling on lawmakers to let Section 702 expire.
Details: LeBlanc reiterated previous PCLOB recommendations that the intelligence community develop a methodology for when it conducts surveillance and release details about how many U.S. persons' communications are incidentally collected during the process.
LeBlanc also said it might be better if law enforcement agencies are required to get a warrant before searching Section 702 databases for information about U.S. citizens.
What's next: PCLOB is expected to release a report later in the year detailing recommendations for how Congress and the intelligence community can better balance privacy rights into the 702 program, LeBlanc said.
Sign up for Axios' cybersecurity newsletter Codebook here.
Go deeper