NSA leader pushes lawmakers to keep key surveillance power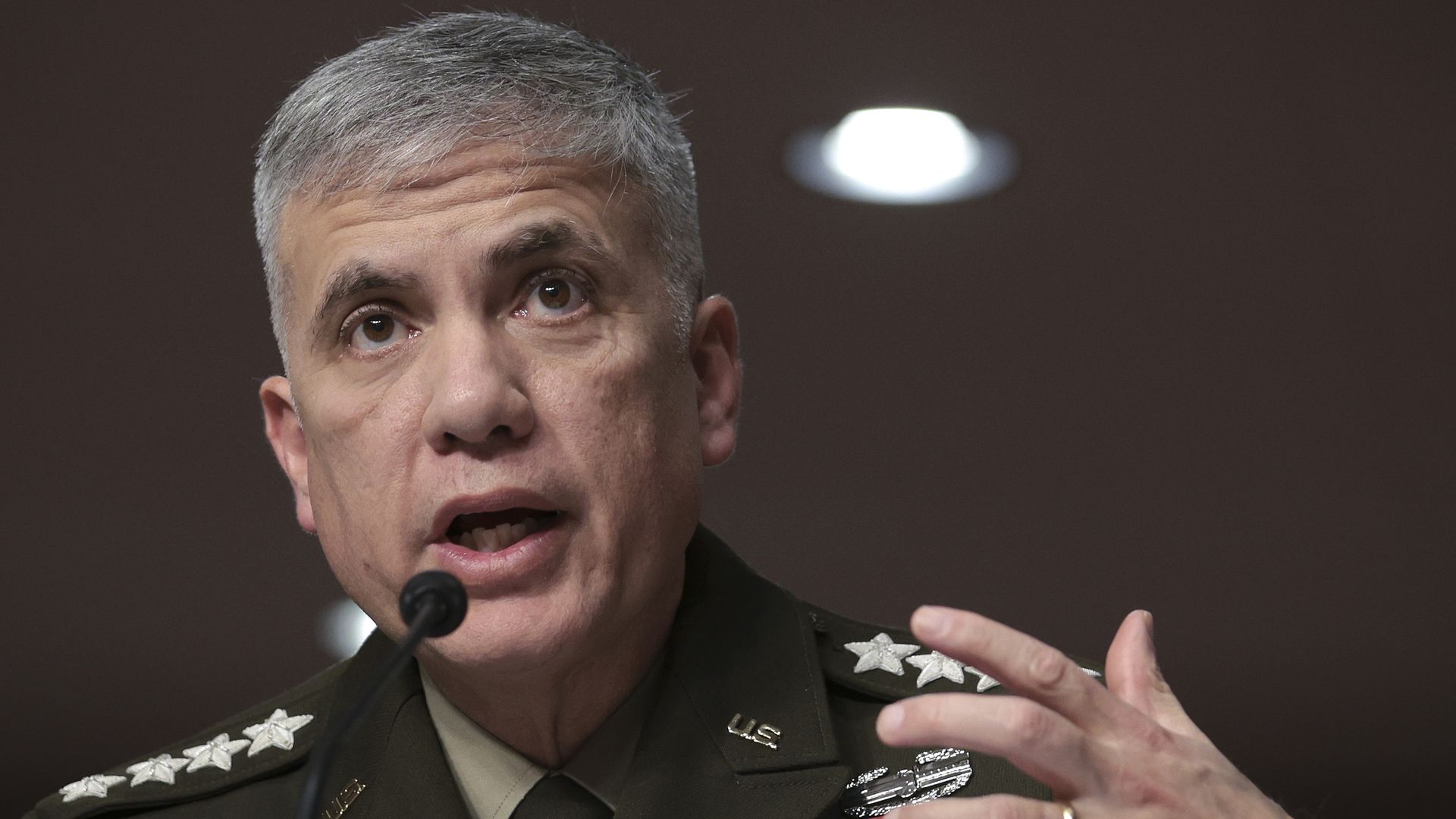 The head of the National Security Agency made his case Thursday for lawmakers to keep a key NSA surveillance power intact ahead of a tough reauthorization battle this year.
The big picture: Section 702 of the Foreign Intelligence Surveillance Act is set to expire at the end of the year, jeopardizing a surveillance authority that allows intelligence agencies to collect warrantless online communications from foreign persons.
The fight over whether to keep Section 702 intact will take up much of Capitol Hill's cybersecurity attention throughout the year.
Driving the news: Gen. Paul Nakasone, the head of the NSA and the U.S. Cyber Command, said during an event Thursday that the surveillance power has allowed the U.S. to stop active terrorist plots, foreign ransomware attacks and planned cyber espionage schemes.
"This authority provides the U.S. government irreplaceable insights, whether we're reporting on cybersecurity threats, counterterrorism threats, or protecting U.S. and allied forces," Nakasone said.
"We have saved lives because of 702," he added.
Why it matters: Nakasone's comments set the stage for the arguments that the intelligence community is likely to make as lawmakers debate the merits of the program throughout the year.
Yes, but: Civil liberties and privacy advocates have long argued that Section 702 sweeps up far too many Americans' electronic communications, such as emails and text messages, when they talk with people in other countries.
Some Republican lawmakers are also likely to argue for either letting 702 expire or limiting its scope as their party grows more critical of the intelligence agencies.
Sign up for Axios' cybersecurity newsletter Codebook here.
Go deeper