FBI improperly searched U.S. senator's name in database, court finds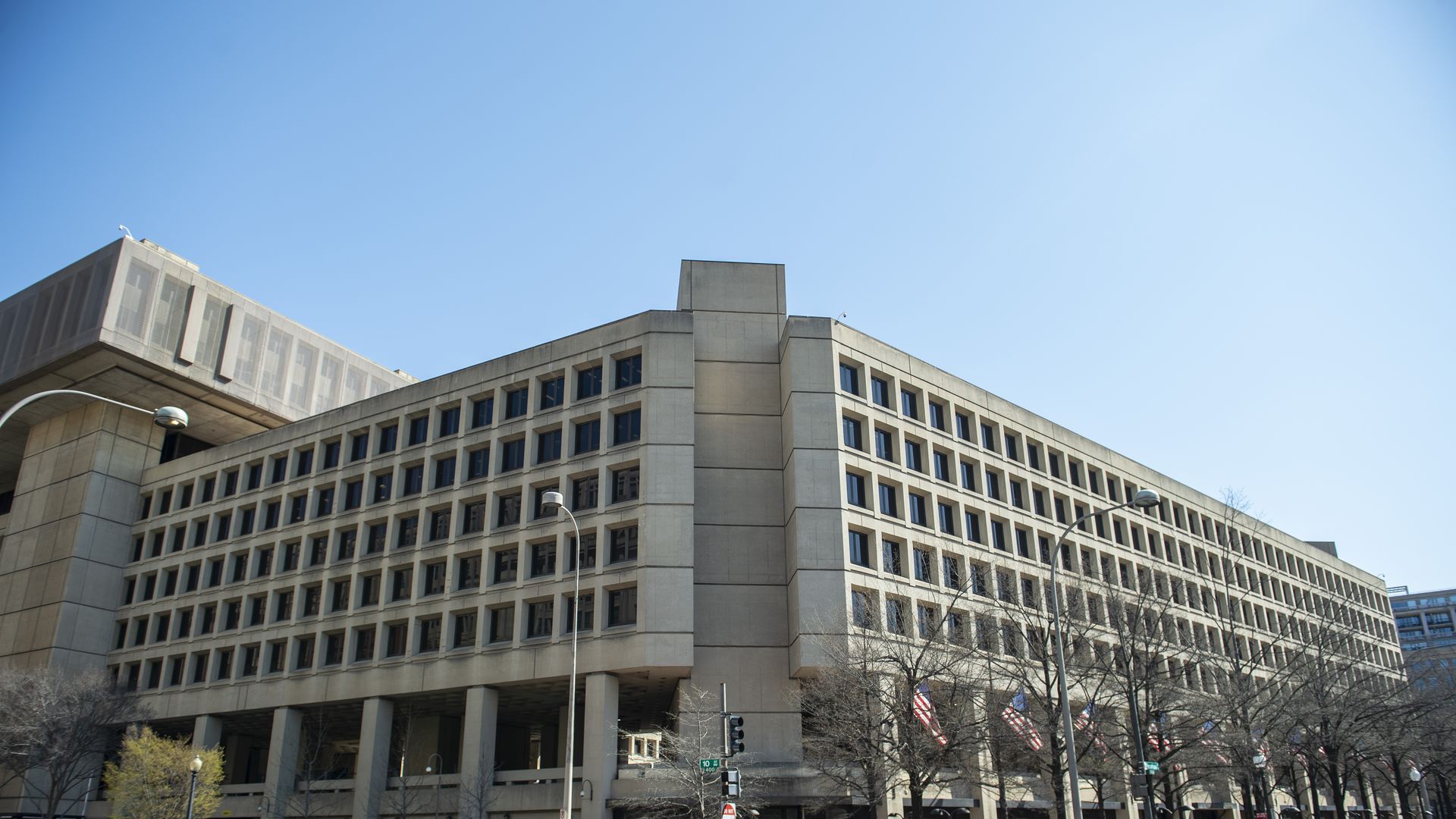 The FBI improperly used an intelligence database to search for information about a U.S. senator, state senator and a state-level judge, according to documents released Friday.
Why it matters: Congress is currently reviewing whether to reauthorize Section 702 of the Foreign Intelligence Surveillance Act — which allows intelligence agencies to collect warrantless online communications from non-American citizens outside the U.S. — before it expires at the end of the year.
The foreign surveillance court ruling is likely to fuel arguments for ending the program, especially among civil liberties groups and some Republican lawmakers who worry the intelligence community has been abusing the data collected through Section 702.
Driving the news: The Office of the Director of National Intelligence released a 2023 opinion from the Foreign Intelligence Surveillance Court that certifies the intelligence community's use of Section 702 data in certain situations.
In the opinion, the court also laid out new findings detailing how the FBI and National Security Agency have been using the Section 702 database.
Details: An FBI analyst conducted overly broad searches in June 2022 for information about a U.S. senator and a state senator in the Section 702 database, according to the court opinion.
In October, another FBI specialist also ran a search using the Social Security number of a state judge who "had complained to FBI about alleged civil rights violations perpetrated by a municipal chief of police," per the document.
The court did not disclose the names of the affected lawmakers.
Of note: The 2023 court opinion also indicates the NSA has received broader authority to search the Section 702 database for information about non-U.S. people looking to visit the United States.
Between the lines: While electronic communications collected through the Section 702 program are only intended to target non-U.S. persons, they often rope in Americans' info if they've been communicating with non-U.S. people abroad.
What they're saying: "The FBI continues to break the rules put in place to protect Americans, running illegal searches on public officials including a U.S. senator, and it's long past time for Congress to step in," said Patrick Toomey, deputy director of the American Civil Liberties Union's National Security Project, in a statement.
Yes, but: The court opinion says that despite the new findings, "there is reason to believe the FBI has been doing a better job" at complying with the rules for using Section 702 data after instituting new search procedures.
The DOJ disclosed earlier this year that the FBI instituted "remedial measures" in 2021 to crack down on the number of improper Section 702 database searches.
The intrigue: The recently disclosed use cases differ greatly from the arguments the Biden administration and the intelligence community have been making during the current congressional session to keep the program intact.
Go deeper