Axelrod insists he didn't tell Biden to drop his 2024 campaign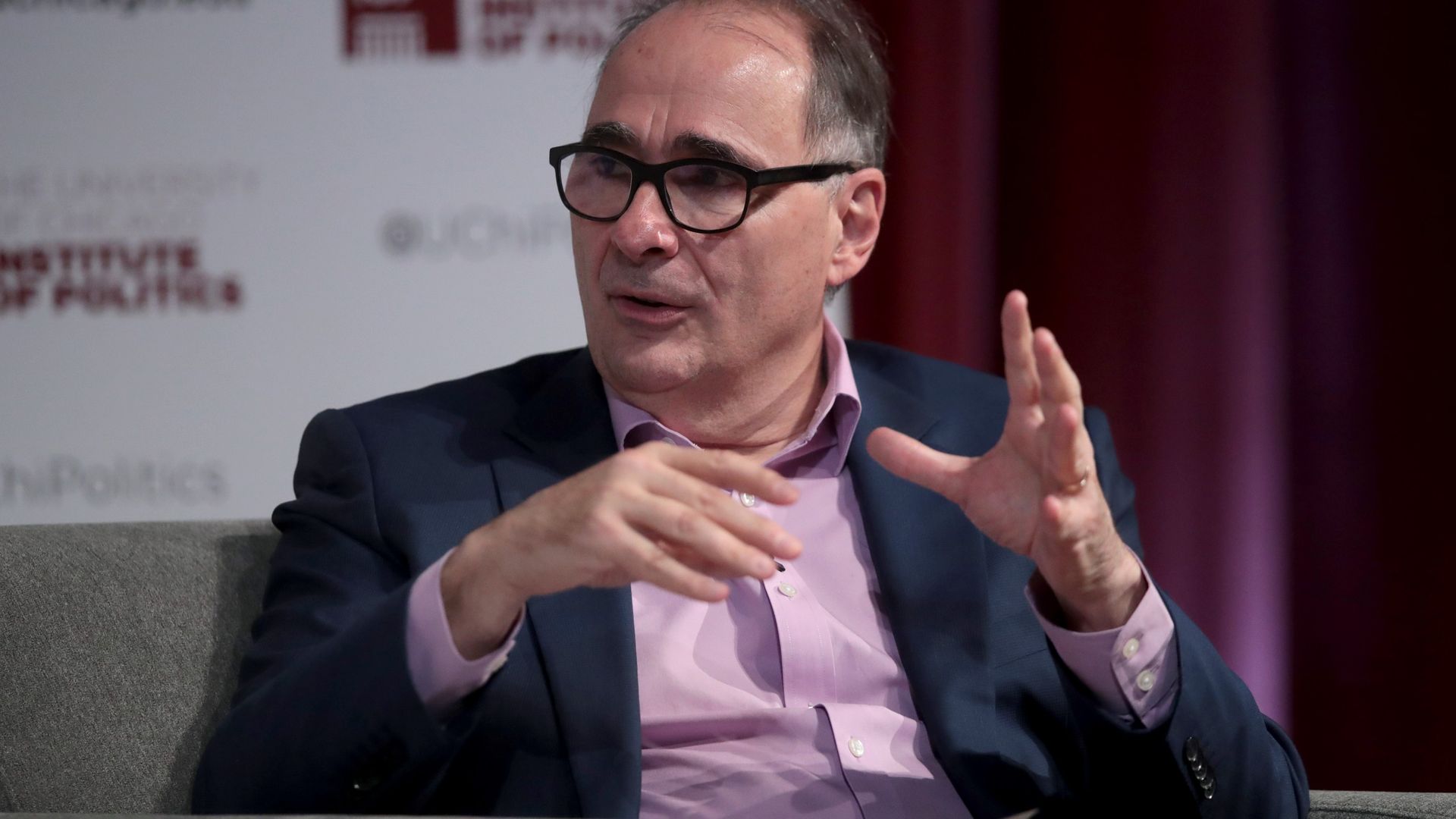 Democratic strategist David Axelrod tried setting the record straight Tuesday about comments he made suggesting President Biden drop his re-election campaign in light of dismal polling.
Why it matters: The former Obama senior adviser's original comments appeared to reflect a wave of prominent Democrats expressing doubt over whether Biden could secure another four years in the White House.
The big picture: Axelrod caused a stir on Monday when he said in a post on X, "If [Biden] continues to run, he will be the nominee of the Democratic Party. What he needs to decide is whether that is wise; whether it's in HIS best interest or the country's?"
However, he told Politico on Tuesday that it's "overreacting" to say he told him to drop out.
"I didn't do that," Axelrod said. "He's the only one to make the decision," he said of Biden. "And if his decision is 'no, I'm the best person to take this on,' then he will."
Context: Axelrod's initial comments surrounded the recent bombshell polling from The New York Times and Siena College, which had former President Trump beating Biden in five of the six swing states Biden had secured in 2020.
Throughout his tenure, the 80-year-old president has been subject to low approval ratings and questions regarding his age.
According to the poll, 71% said Biden was "too old," including over half of Biden's own supporters. Only 39% thought the same of 77-year-old Trump.
Go deeper: Dems sound alarm on Biden's 2024 chances after dismal poll
Go deeper