Biden campaign touts past polling comebacks as Dems fear debacle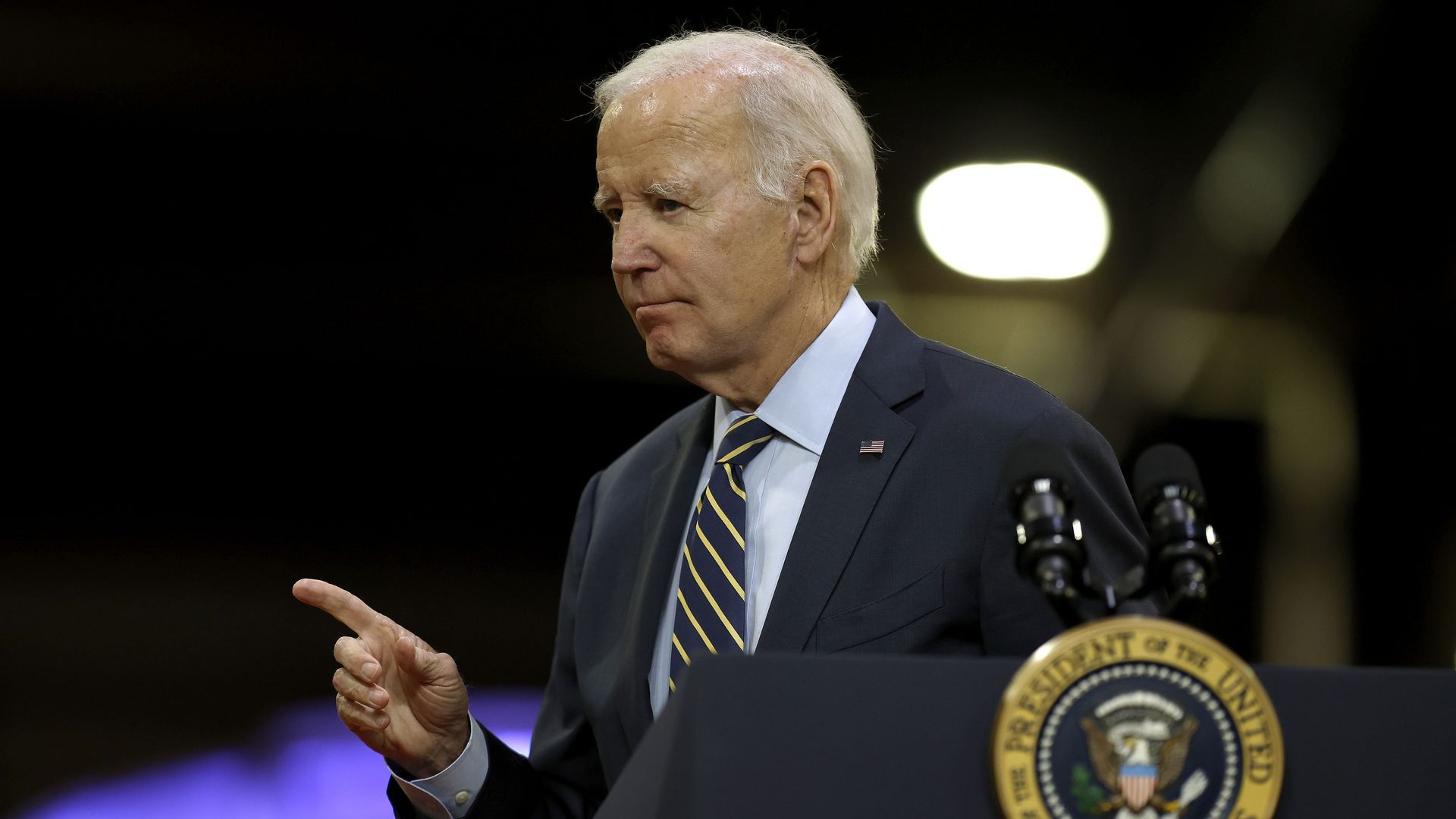 Fresh off another cycle of alarming polls, the Biden campaign is responding to Democrats' apocalyptic fears by fishing out past examples of winning candidates defying early expectations — including Joe Biden himself in 2020.
Why it matters: A year out from the 2024 election, campaign officials are battling negative polls and doomsday narratives as much as they are Biden's Republican rivals.
The two-front war ratcheted up in intensity over the weekend, after former Obama strategist David Axelrod suggested that the 80-year-old Biden should consider dropping out in light of his grim polling.
Team Biden's response is simple, if not risky: Pundits are underestimating Biden, just as they have with countless others who experienced polling dips before prevailing on Election Day.
Driving the news: The latest New York Times/Siena poll — which found Biden is trailing former President Trump in five of the six most important battleground states — has unleashed new fears that Democrats are barreling toward disaster next November.
Axelrod acknowledged that Biden defied conventional wisdom in 2020, but predicted this polling "will send tremors of doubt through the party — not 'bed-wetting,' but legitimate concern."
The other side: "The year is 2011. It's one-year out from Election Day, and the New York Times has just put out polling showing President Obama trailing significantly in battleground states," Biden campaign manager Julie Chavez Rodriguez wrote in a fundraising email pegged to the poll.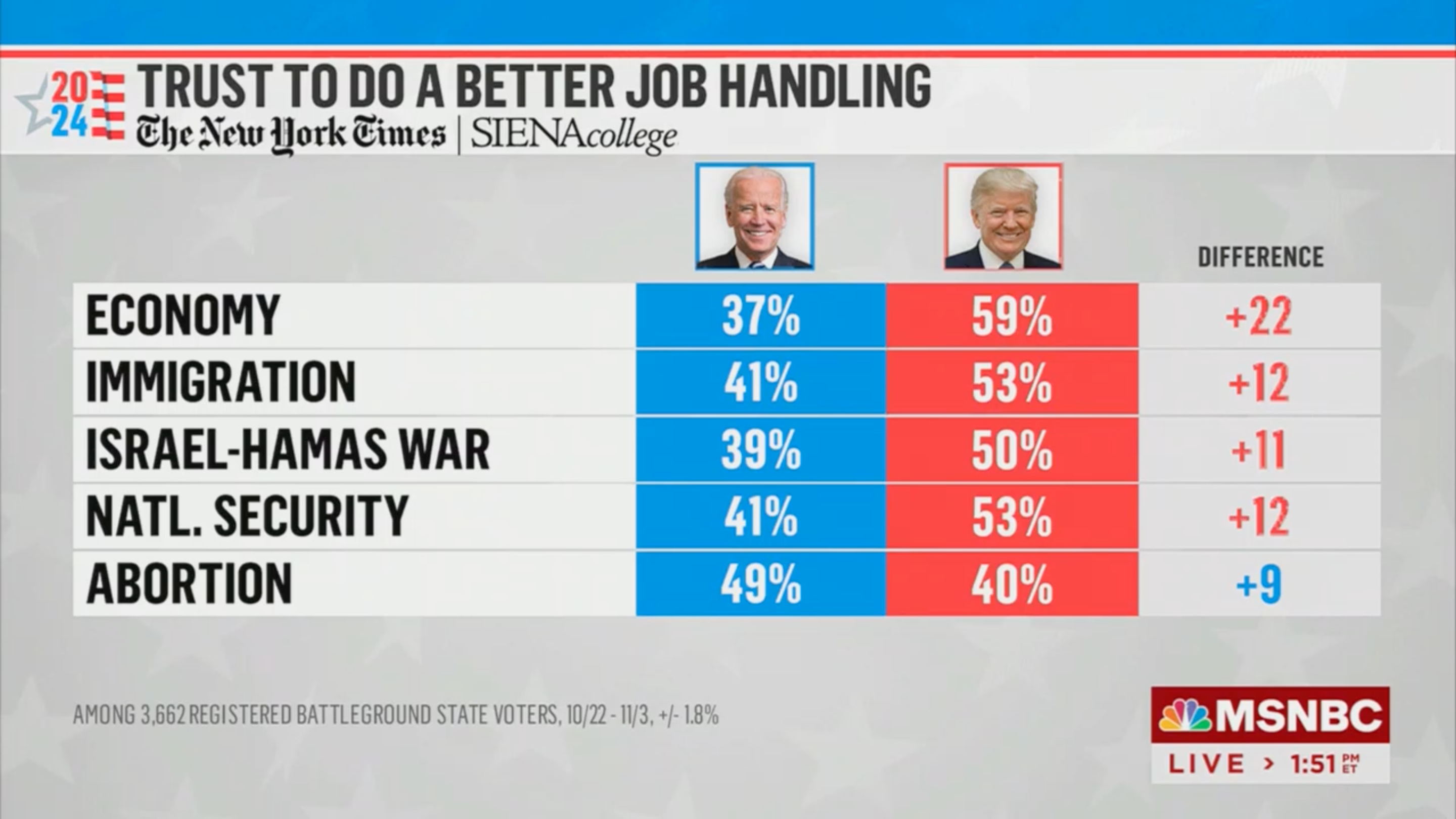 Reality check: While the history lessons serve as a good reminder that polls are imperfect and not predictive, they do nothing to address Biden's underlying weaknesses as a candidate.
Ignore the horse-race headlines: Swing-state voters overwhelmingly trust Trump over Biden on the economy, immigration, foreign policy and national security.
They also have deep concerns about Biden's age, a weakness that — unlike the economy, for example — can't be assuaged through time and policy.
"Among all the unpredictables there is one thing that is sure: The age arrow only points in one direction," Axelrod warned.
What to watch: Biden maintains advantages on abortion and "democracy," the two issues that helped propel Democrats' poll-defying performance in the midterms — and which the Biden campaign is counting on to crystallize the choice voters will face in 2024.
Go deeper