Shoppers plan to treat themselves during Black Friday sales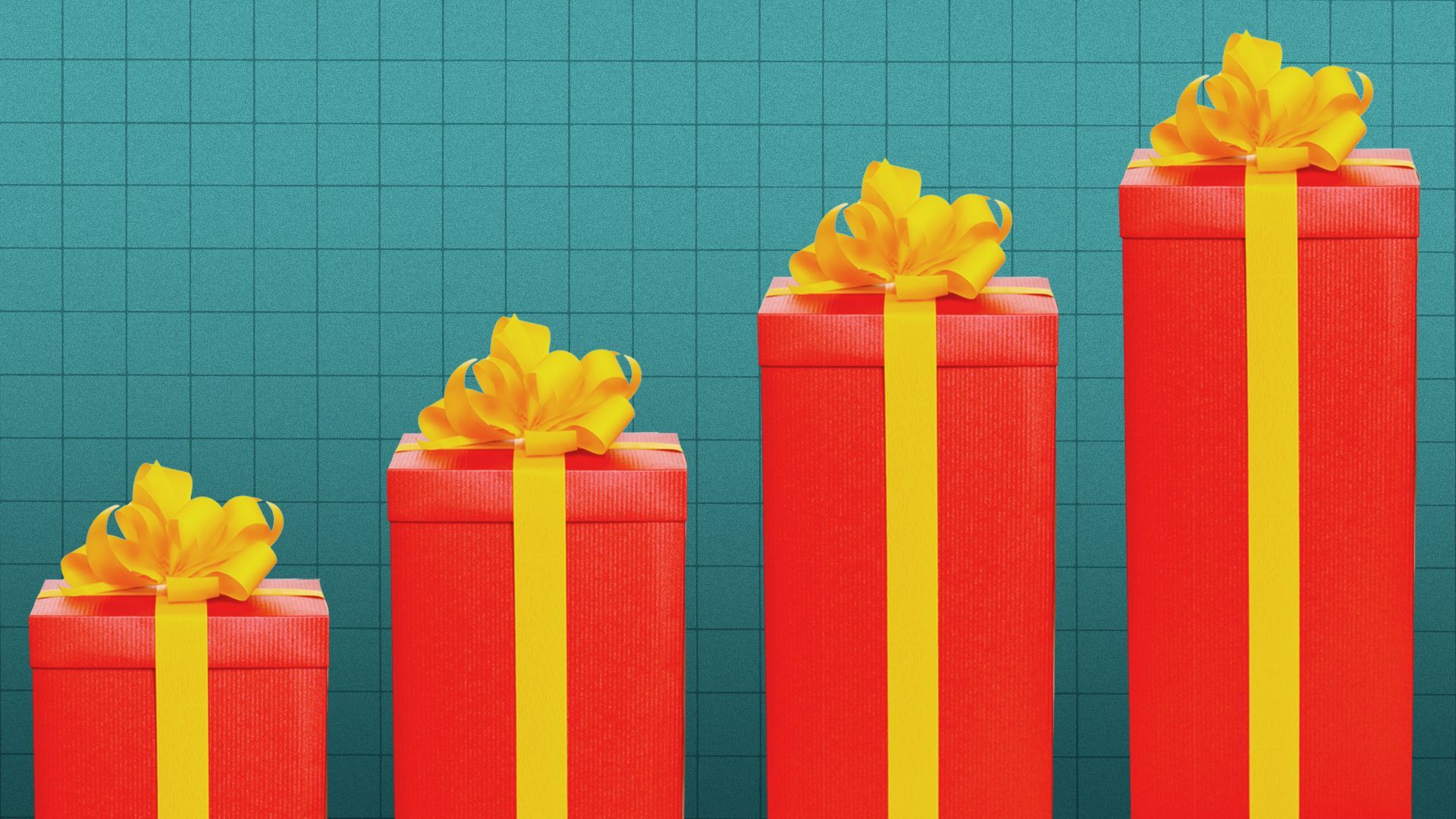 Black Friday and Cyber Monday sales aren't just about shopping for holiday gifts — 64% of consumers plan to treat themselves, according to a new Shopify-Gallup survey.
Why it matters: The all-important holiday shopping season can be make-or-break for retailers and consumers are feeling pressure from inflation.
By the numbers: The survey of 1,771 U.S adults found 71% of shoppers under 50 said they will buy items for themselves or their household compared to 55% of shoppers 50 and older.
34% said they will probably stock up on everyday products including cleaning supplies, home improvement items, baby and beauty products during the sales.
And 13% of holiday shoppers said they plan on "only buying for themselves and their household and not buying any gifts at all."
Zoom out: The younger the shopper, the more likely they were to plan to take advantage of Black Friday and Cyber Monday sales, the survey found.
Cyber Monday also is poised to be bigger than Black Friday once again with 61% of shoppers reporting they are at least somewhat likely to shop on Cyber Monday compared to 41% on Black Friday.
28% of shoppers aged 18-29 said they were definitely or very likely to shop on Black Friday.
For shoppers 65 and older, just 9% said they were definitely or likely shopping on Black Friday.
The big picture: The National Retail Federation is forecasting U.S. holiday sales will rise 3% to 4% for November through December, below last year's 5.4% growth.
The NRF's survey found consumers were planning to spend $875 on average on gifts, decorations, food and other key seasonal items, $42 more than last year.
More from Axios:
Go deeper