Abortion seizes the spotlight in 2023's off-year elections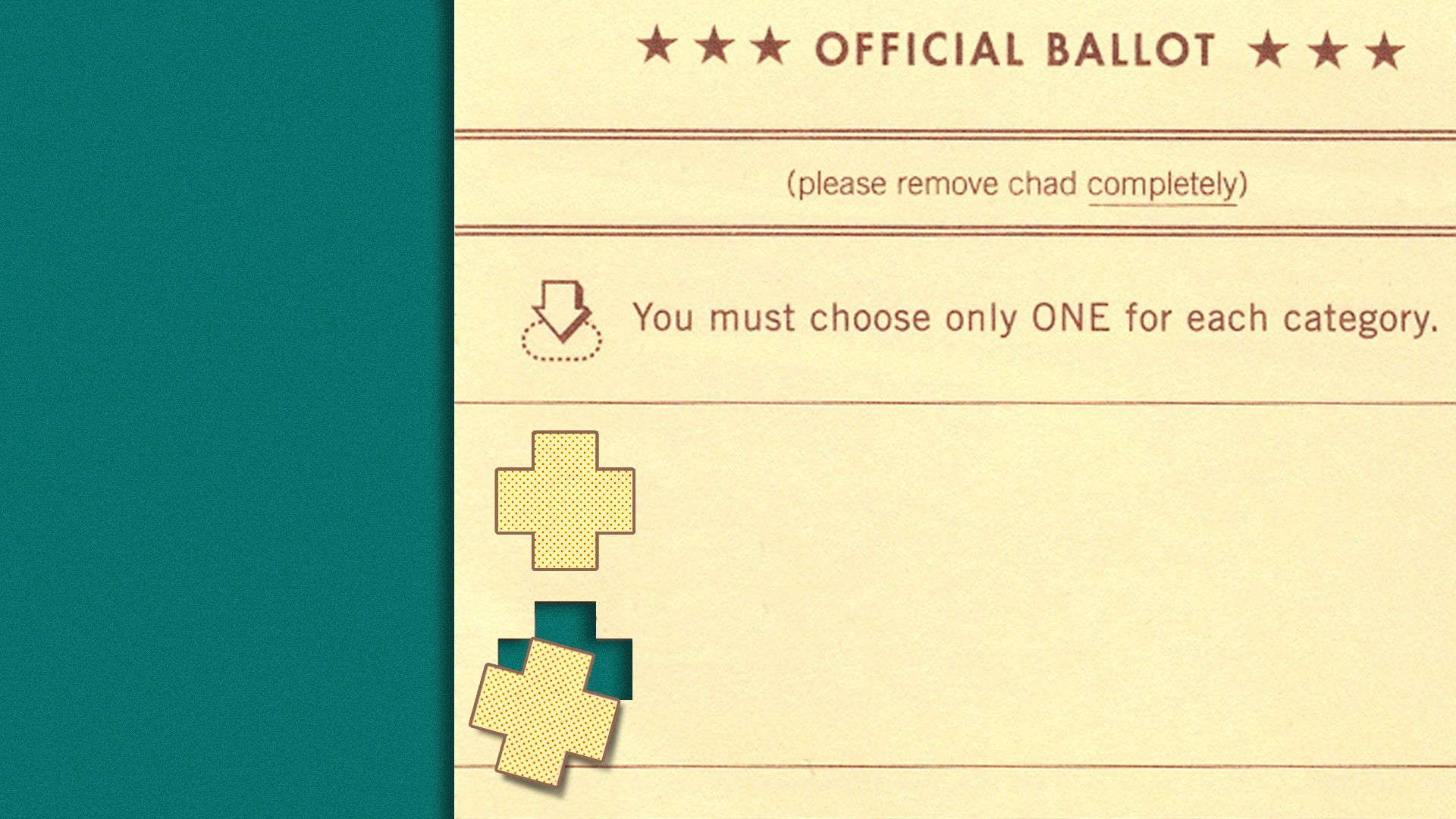 Tuesday's elections will serve as a powerful litmus test of the staying power of abortion as a winning issue for Democrats — and whether Republicans have any room to go on offense.
Why it matters: Abortion groups have spent millions of dollars in state races as both parties watch closely for winning strategies to address one of the top issues concerning American voters ahead of 2024.
Driving the news: On Tuesday, Americans will cast votes on a ballot initiative in Ohio to affirm the right to abortion by amending the state's constitution.
In Virginia, they'll decide partisan control of a narrowly divided legislature in the last southern state not to impose post-Roe restrictions.
They'll fill a Supreme Court seat in the battleground state of Pennsylvania and decide whether to keep or remove a rare southern, Democratic governor in Kentucky.
The big picture: Democrats at the local, state and national levels have been able to ride a wave of discontent over the Supreme Court's decision to overturn Roe v. Wade in June 2022.
Since then, voters in six states — California, Kansas, Kentucky, Michigan, Montana and Vermont — have voted in favor of abortion rights on ballot measures.
But it's unclear how long the potency of the issue will last.
State of play: Virginia Republicans, led by Gov. Glenn Youngkin, have leaned into advocating for a 15-week "limit" on abortions, which Democrats and abortion rights groups say is just another word for a ban.
"I am going to support one bill, only one bill, to protect life at 15 weeks," Youngkin said recently. "And I think what the other side has tried to do is scare voters into thinking that we're going to do something else. It's just not true."
The effort will serve as an important test of whether any embrace of abortion restrictions in the post-Roe world can win over voters — and thus whether it's possible for the GOP to stake out any kind of middle ground on the issue.
Youngkin is providing "a road map for how to tackle abortion, not only at the state level, but the federal level as well," Susan B. Anthony Pro-Life America President Marjorie Dannenfelser told the Washington Post.
Zoom in: The strategies surrounding the Ohio ballot initiative could also serve as templates heading into next year, as abortion rights groups are pushing similar ballot measures in other red and purple states, the New York Times reports.
Ohio's Issue One ballot initiative alone has drawn more than $60 million in spending, the AP reported. Abortion rights proponents have far outraised their anti-abortion counterparts.
Since July 1, various groups spent more than $1.6 million on Issue One- and abortion-related Facebook and Google ads in Ohio— with $1.3 million coming from groups with a pro-abortion rights stance, according to data from Bully Pulpit Interactive.
Planned Parenthood Virginia PAC and Vote Pro-Choice has been running a $2 million campaign with field, digital, and mail ads in the state, while Susan B. Anthony Pro Life group has invested $1.5 million.
Planned Parenthood has spent 42% more in Kentucky than it did in 2019 with more to come, and has spent more in Pennsylvania's Supreme Court race than they ever have in a judicial election, according to the group.
Illinois Gov. JB Pritzker's new abortion-focused group, Think Big America, has donated a quarter of a million dollars each in Ohio and Virginia.
Between the lines: Faced with their recent losses and the onslaught of advocacy spending, Republicans have tried to adjust their abortion message.
Party officials have urged candidates to be specific about their stance, rather than allowing Democrats to define them as a party that supports total abortion bans without exceptions.
Youngkin is betting his 15-week limit will be a consensus position — and other Republicans are watching him closely.
Republicans have also sought to point the finger back at Democrats, and what they characterize as their extreme position of not supporting any limits on the procedure at all.
The other side: Democrats and abortion rights advocates see the messaging shift as little more than a facade and plan to hammer Republicans for their more extreme stances in the past.
After the 2022 midterms, "what they took from that was not that they need to get right with voters," President and CEO of Reproductive Freedom for All Mini Timmaraju told reporters last week on a call about the Virginia elections. "Instead, they started saying 'limit' instead of 'ban.'"
Republicans are "downplaying or lying about their positions about reproductive health care, or really just spreading really egregious disinformation about it," Ianthe Metzger, director of state advocacy communications at Planned Parenthood Action Fund told Axios.
"[W]e know that they're doing that because, as all the polling shows, abortion rights are overwhelmingly popular," Metzger added.
Go deeper