U.S. announces $425 million in new military aid for Ukraine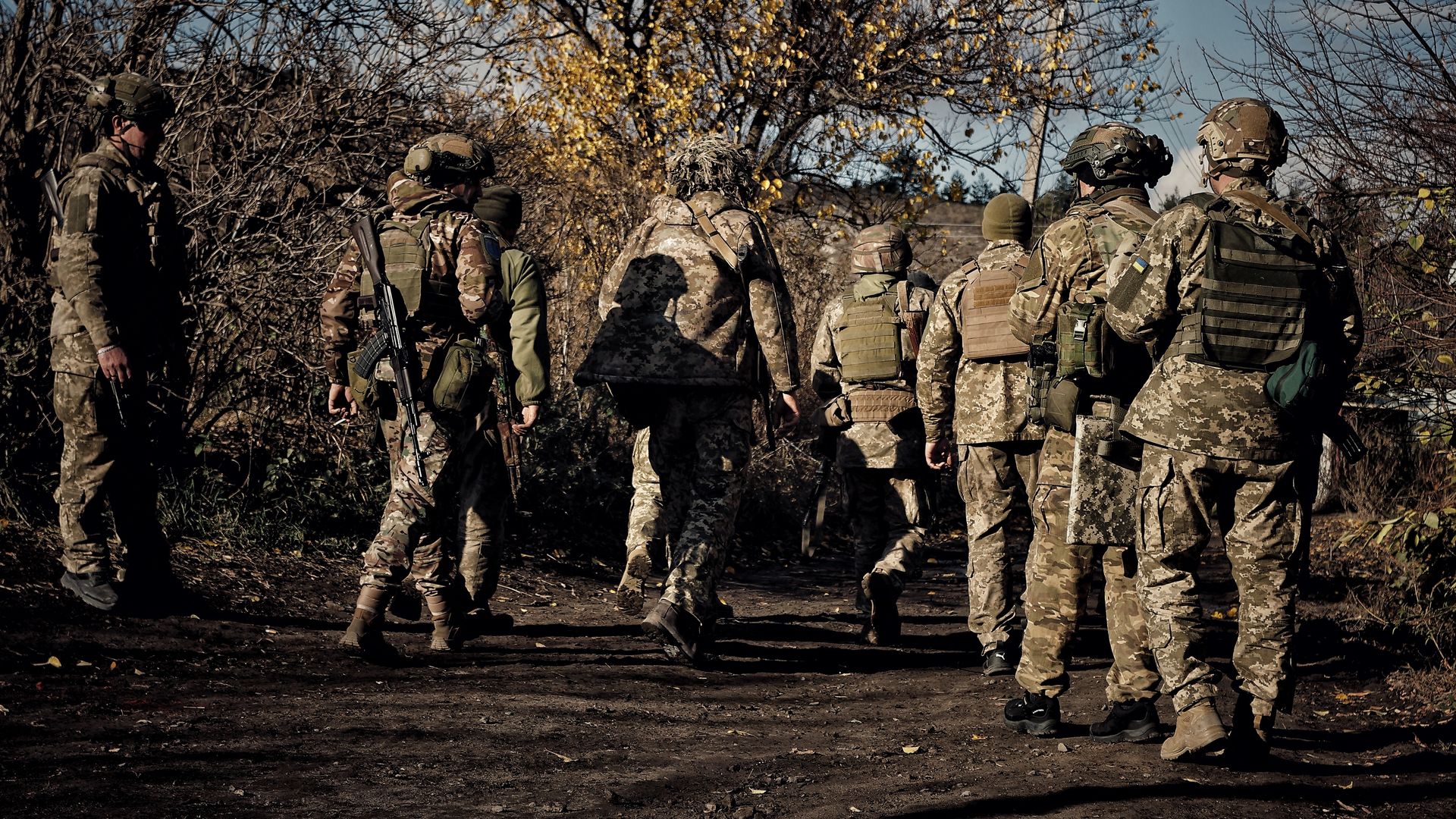 The Biden administration announced a new $425 million military assistance package for Ukraine on Friday.
Why it matters: The aid will help bolster Ukraine's capabilities as Russia's assault stretches into another winter. It also follows a recent warning from Ukraine's top military commander that the country's counteroffensive had reached a "stalemate."
State of play: The new package includes up to $125 million worth of weapons and other military supplies from U.S. defense stocks, the Department of Defense said in a press release Friday.
This part of the package was authorized in prior fiscal years, the Pentagon said.
The package also includes $300 million worth of laser-guided munitions to counter drones, per the press release. This will come from the Ukraine Security Assistance Initiative, which allows the U.S. to purchase weapons directly from the defense industry rather than pulling from U.S. stocks.
The big picture: Military aid for Ukraine has become an increasingly contentious topic among Republicans.
President Biden's $106 billion proposed package for Israel and Ukraine is facing resistance among some congressional Republicans over its linking of funding for the two countries.
New House Speaker Mike Johnson (R-La.) has said he supports aid to Ukraine but that it must be separate from the funding for Israel, and have "conditions" attached.
"The Administration continues to call on Congress to meet its commitment to the people of Ukraine by passing additional funding to ensure Ukraine has what it needs to defend itself against Russia's brutal war of choice," the Department of Defense press release said.
Go deeper