George Santos sends letters thanking colleagues who voted not to expel him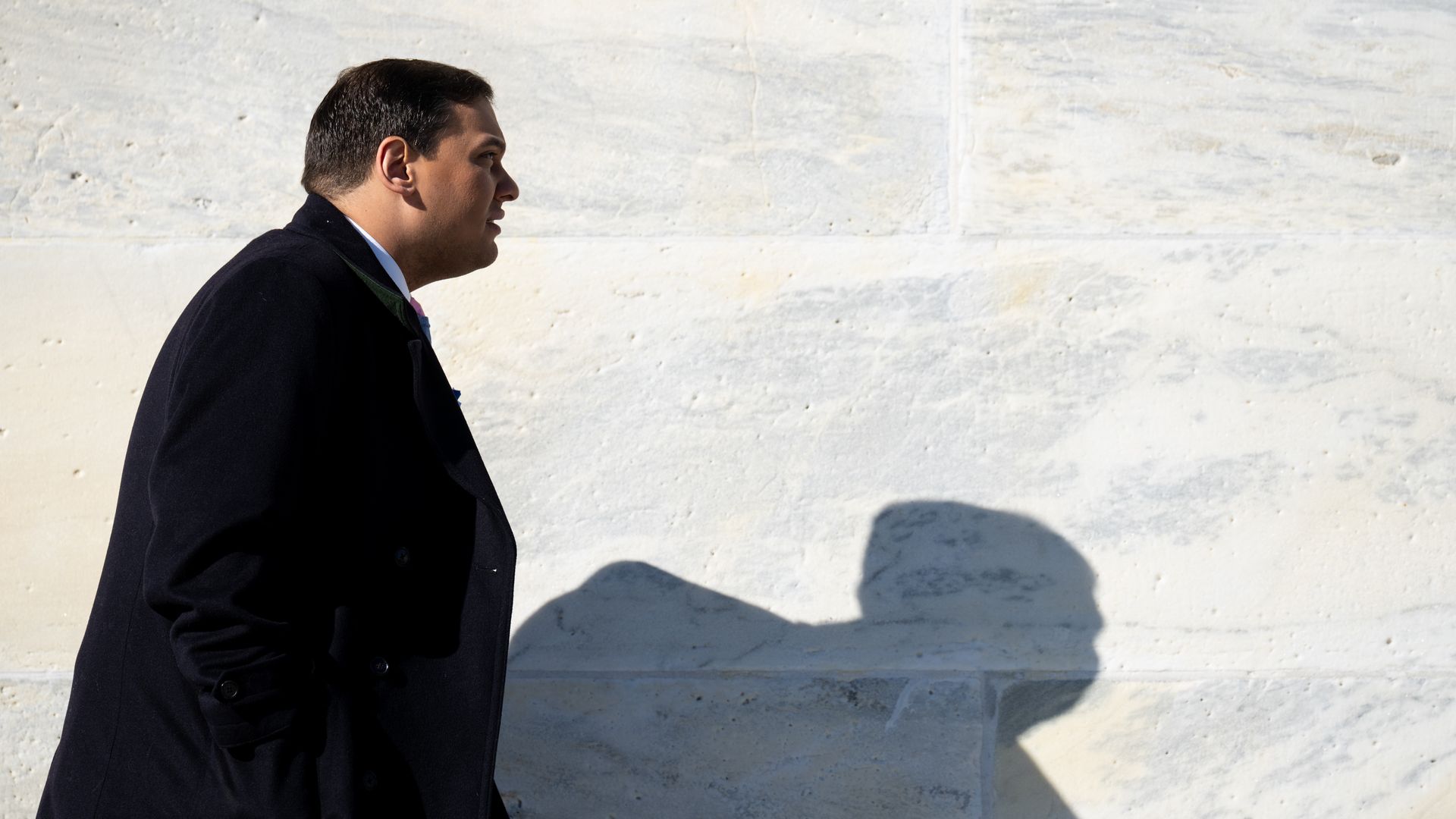 Rep. George Santos (R-N.Y.) sent letters to colleagues who voted against expelling him from Congress earlier this week thanking them for their votes.
The intrigue: The letters went out not only to Republicans, but the dozens of Democrats who voted to spare the embattled Long Islander as well – one of whom wrote back that it's "not shameful to resign."
"I am writing to express my gratitude to you for standing up for the principals [sic] of due process and the presumption of innocence until proven guilty," Santos wrote in the letters, copies of which were obtained by Axios.
Santos stressed that he knows their votes were "not done for me, but for the sanctity of this institution and the possibility of setting a very dangerous precedent," adding, "For that, I thank you."
The backdrop: Santos' fellow New York Republican freshmen forced a vote this week to expel him from Congress over his many fabrications on the 2022 campaign trail and his two federal indictments.
The expulsion measure failed 179-213, with 24 Republicans voting for it and – in a surprising twist – 31 Democrats voting against it.
Zoom out: Santos has been hurtling back and forth between swiping at the lawmakers who voted to remove him and expressing contrition.
A post on X he put out in the immediate aftermath of the vote featured a meme of him wearing a crown and the text "if you come for me, you best not miss," which he later deleted and replaced with the same post excluding the meme.
He also took aim at Rep. Steve Womack (R-Ark.) by seizing on Womack's son's arrest on federal drug and firearm charges, only to delete that post and walk it back as a "misguided moment of rage."
The other side: Rep. Jamie Raskin (D-Md.), a constitutional law professor who said he voted against expulsion out of respect for "due process and the rule of law" but said he will "certainly" vote to oust Santos if he's convicted, marked up his copy of the letter to correct several grammatical mistakes.
"Dear Congressman Santos: I appreciate your note and only wish someone had proofread it first," Raskin wrote. "Meantime, you should apologize to the people of New York for all of your lies and deceit."
"I know you must have thought you could get away with it all in the party of Trump, but the truth is resilient," he continued. "PS: It's not shameful to resign."
Santos replied to Raskin's post, telling Axios that Raskin scoring "cheap points on social media in a cheap defense for his fundraising is the shameful part."
Go deeper