Student loan repayments plagued by errors, bad customer service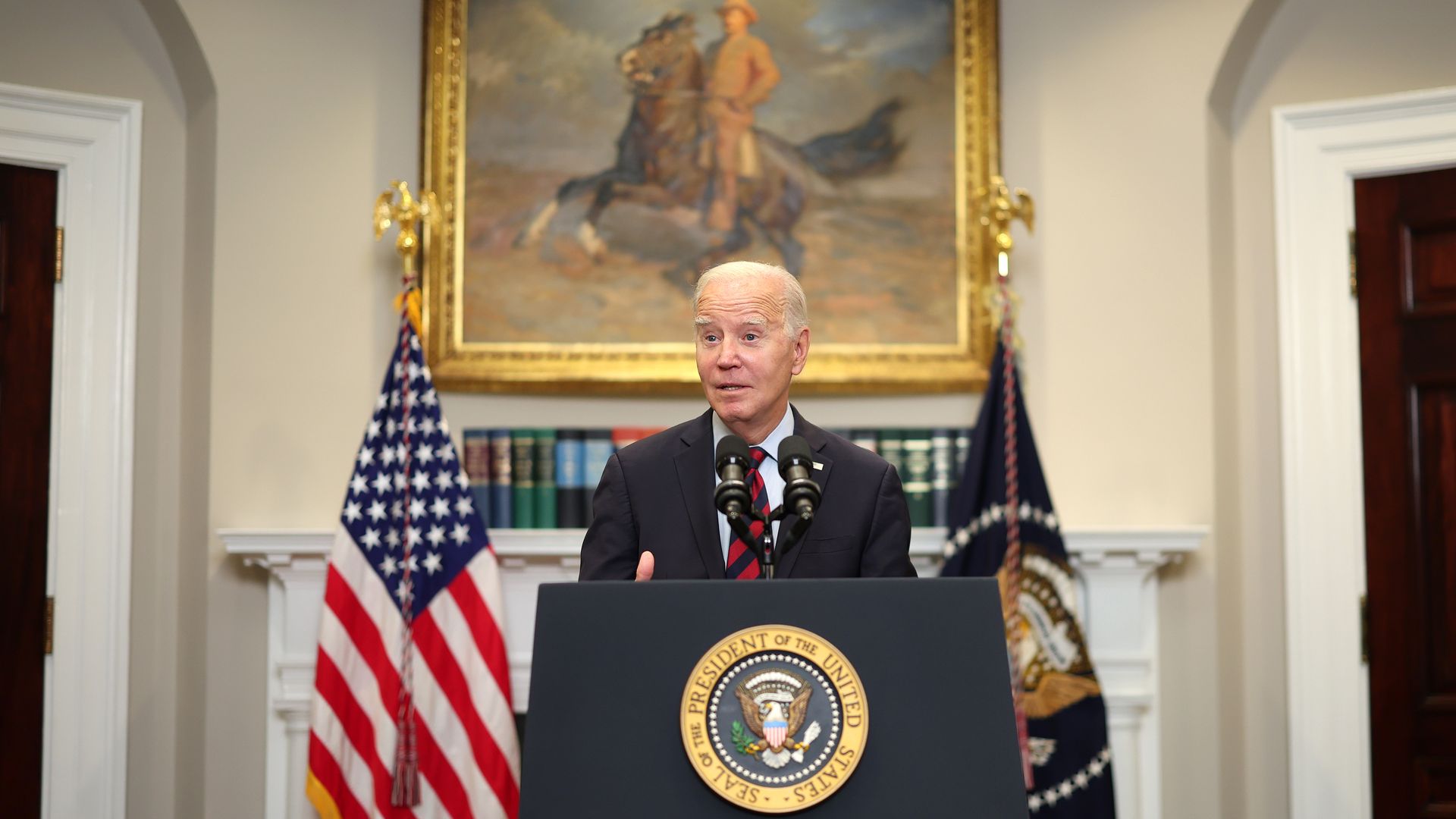 A month into the resumption of student loan payments, some borrowers say they have encountered issues with their billing statements and difficulties contacting their servicers.
Why it matters: The errors plaguing the repayment rollout have affected broad swaths of the more than 40 million Americans with federal student loan debt.
"Our oversight efforts have uncovered errors from loan servicers that will not be tolerated," Education Secretary Miguel Cardona said in a statement Monday.
"Borrowers have experienced a wide range of abuses at the hands of student loan companies that were not ready for the task in front of them," said Mike Pierce, executive director of the Student Borrower Protection Center, an advocacy group.
State of play: The Education Department on Monday announced that it would penalize loan servicer MOHELA after it failed to provide timely billing statements to 2.5 million borrowers, resulting in more than 800,000 borrowers missing their monthly payments.
Last month, the Education Department said that more than 300,000 borrowers were hit with incorrect billing amounts after enrolling in the Biden administration's new SAVE income-driven repayment plan. This impacted "less than 1% of the 28 million borrowers," a Department of Education spokesperson told Axios.
In addition to billing issues, the Student Borrower Protection Center has also heard from borrowers who had automatic payments taken out of their bank accounts without signing up for them and encountered problems locating records needed to apply for debt forgiveness, Pierce said.
Millions have been unable to get in touch with customer service at their loan servicers, he added.
Between the lines: "What that means is people that have legitimate questions about these very complicated programs and payment terms, don't have anywhere to go for accurate information," Pierce said.
"It makes them more vulnerable to scams and financial predators, and it also just makes them less likely to be able to pay a bill," he added.
What they're saying: "Through vigorous monitoring of borrower accounts and oversight of loan servicers, we have been able to detect mistakes and take swift action," the DoE spokesperson told Axios.
"We are committed to making things right for borrowers and holding our contractors accountable for their mistakes," they added.
Worth noting: Loan servicers had warned lawmakers before repayments restarted that insufficient funding would impact customer service.
The Consumer Financial Protection Bureau is leading a government inquiry into reports of poor customer service from student loan servicers, the Wall Street Journal reported last week.
The CFPB declined to comment to Axios.
An October CFBP report noted that customer complaints about the servicing and collection of federal student loans spiked in the period from September 2022 to August 2023.
Attorneys general from 19 states warned in a September letter to President Biden and Cardona that "circumstances are aligning to create serious and widespread loan servicing problems."
Before the payment freeze had even ended, borrowers had struggled to get "timely and accurate information from servicers" and encountered hours-long hold wait times when trying to call their servicers, they added.
Many of the loan servicers appeared to lack the staffing and past experience needed to handle the large influx of borrowers contacting them, the attorneys general added.
The big picture: In June, the Supreme Court struck down Biden's student loan forgiveness plan. Since then, the administration has sought to provide debt relief in other ways, forgiving $127 billion worth of student debt to date.
Student loan payments resumed on Oct. 1 after a three-year pause, though interest began accruing on federal student loans on Sept. 1.
What to watch: The Biden administration released a draft regulatory text Monday of new debt relief proposals for specific groups of student borrowers.
Go deeper