Trump sues Michigan election official to keep his name on 2024 ballot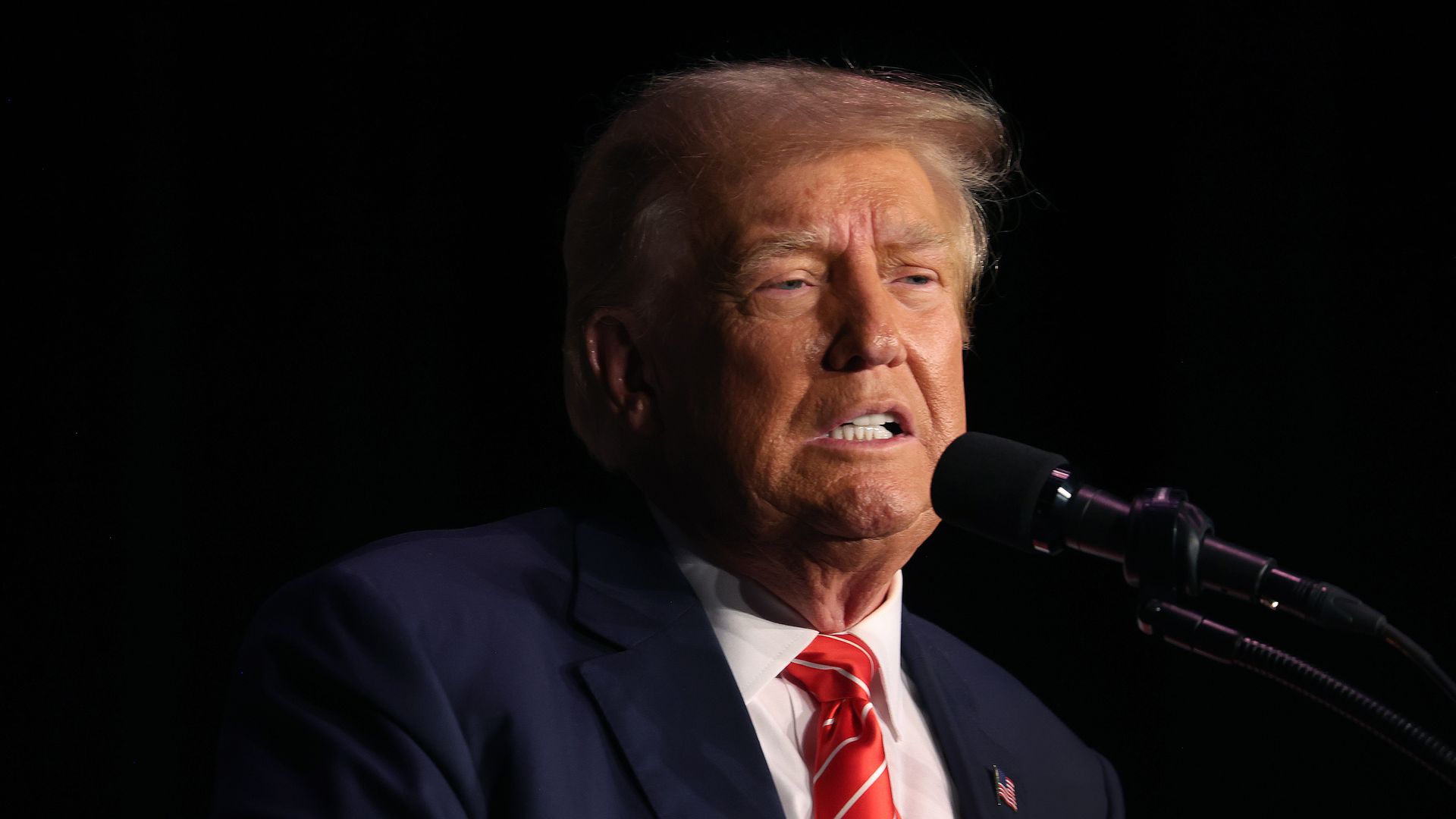 Former President Trump filed a lawsuit Monday seeking to bar Michigan's top elections official from booting his name off the state's ballot for the 2024 presidential elections.
The big picture: The suit asks the court to affirm that Michigan Secretary of State Jocelyn Benson (D) lacks the authority to assess his qualifications, including regarding the 14th Amendment argument at the center of lawsuits playing out in other states this week that question his eligibility.
Trump's attorneys also requested the court grant an injunction preventing Benson from refusing to him on the ballot.
Zoom out: Trump, who is awaiting trial in four criminal indictments, remains the GOP presidential frontrunner as critics question whether his alleged efforts to overturn the 2020 election and his role in the Capitol riot disqualify him through the Civil War-era amendment.
A section of the 14th Amendment states that no one should hold office in the U.S. if they "have engaged in insurrection or rebellion against the [U.S.], or given aid or comfort to the enemies thereof."
Of note: Benson affirmed in a Washington Post op-ed last month that she will not try to keep Trump's name off ballot.
"Whether Trump is eligible to run for president again is a decision not for secretaries of state but for the courts," Benson said.
Yes, but: The lawsuit states that Benson's failure to respond to a letter from Trump's campaign "is creating uncertainty, which impacts how President Trump will allocate resources."
What they're saying: "Despite President Trump's tremendous popularity, there are people who want to deny Michigan voters the opportunity to express their choice by voting for him," the suit alleges.
"To accomplish this, they want the Secretary of State to violate her duties and exercise powers she does not have to keep President Trump's name off of the ballot," the lawsuit states.
Representatives for Benson said they can't comment on pending litigation.
Go deeper: Trump's presidential ballot eligibility on trial in Colorado and Minnesota
Go deeper