GOP Reps. Ken Buck and Kay Granger announce 2024 retirements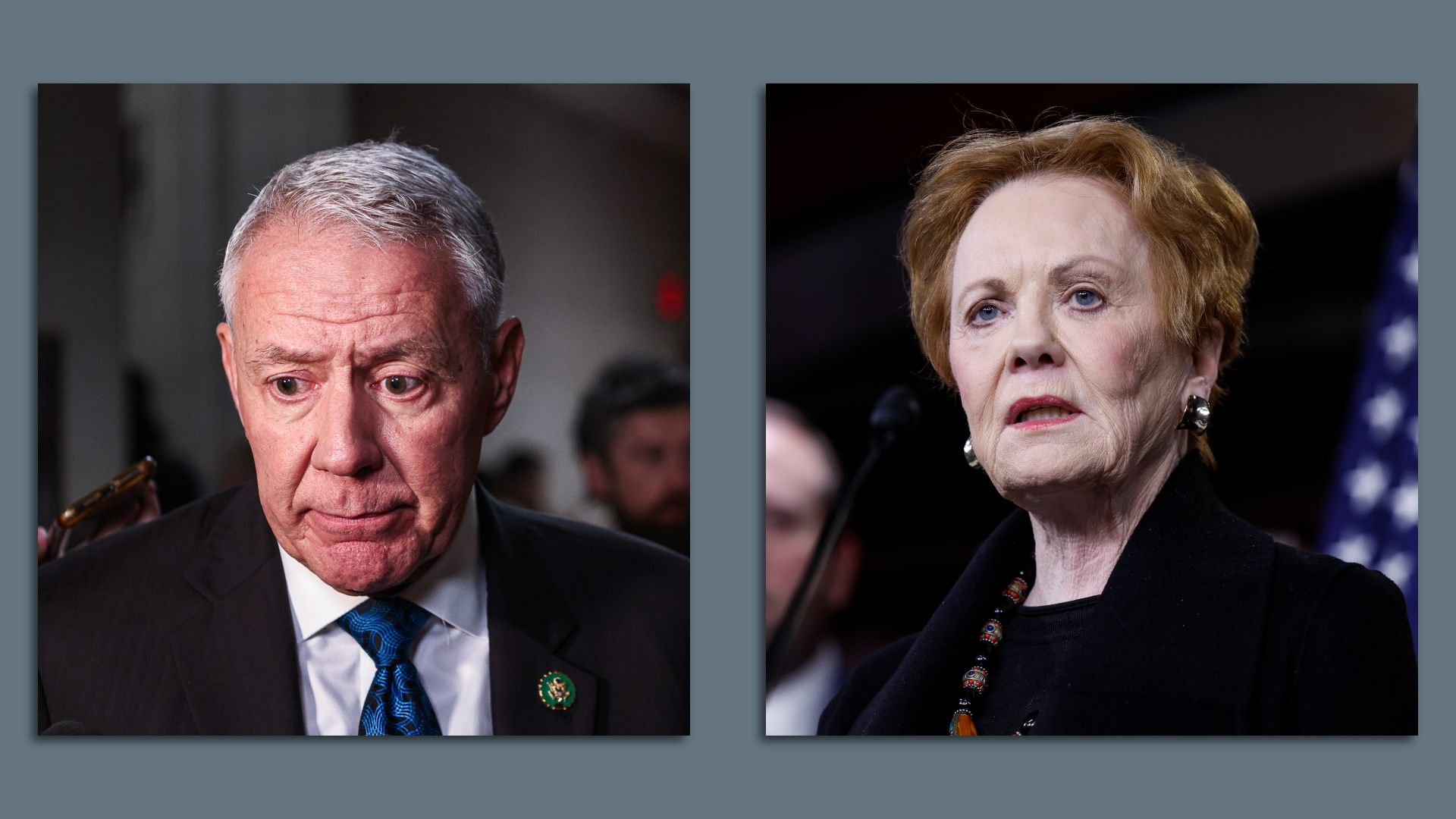 Reps. Ken Buck (R-Colo.) and Kay Granger (R-Texas) said Wednesday they will not seek reelection in 2024.
The big picture: Both lawmakers voted against right-wing Rep. Jim Jordan (R-Ohio) for House speaker last month, with Buck emerging this year as a particularly vocal critic of his party.
Driving the news: Granger, the 80-year-old chair of the Appropriations Committee, said in a statement it is "time for the next generation to step up and take the mantle and be a strong and fierce representative for the people."
"I plan to serve out the remainder of my term and work with our new Speaker and my colleagues to advance our conservative agenda and finish the job I was elected to do," she said.
Buck's office confirmed to Axios he plans to retire in 2024. He said in an MSNBC interview there will probably be "some others in the near future" who will announce their retirements.
"I always have been disappointed with our inability in Congress to deal with major issues," he said, also criticizing fellow Republicans for denying the 2020 election results and downplaying the Jan. 6. insurrection.
Buck told Axios he wants to "have a voice outside Congress and not have to be hamstrung by what's going on in Congress."
What we're watching: Buck has expressed interest in working as a TV news commentator – potentially for CNN, a network on which he has appeared frequently to criticize GOP efforts to impeach President Biden.
He was first elected in 2014 and is a member of the right-wing Freedom Caucus, but has recently split with fellow members over a variety of issues.
He was one of the eight Republicans who voted to remove House Speaker Kevin McCarthy (R-Calif.).
By the number: Buck and Granger's announcements make 21 House members not running for reelection this cycle – 14 Democrats and 6 Republicans.
More than a dozen of those are seeking higher office – 11 are running for Senate and two for state attorney general.
Six are retiring without any immediate plans to run for office, in addition to Buck and Granger.
Axios' Juliegrace Brufke contributed reporting for this story.
Go deeper