GOP field under new pressure to consolidate amid Trump domination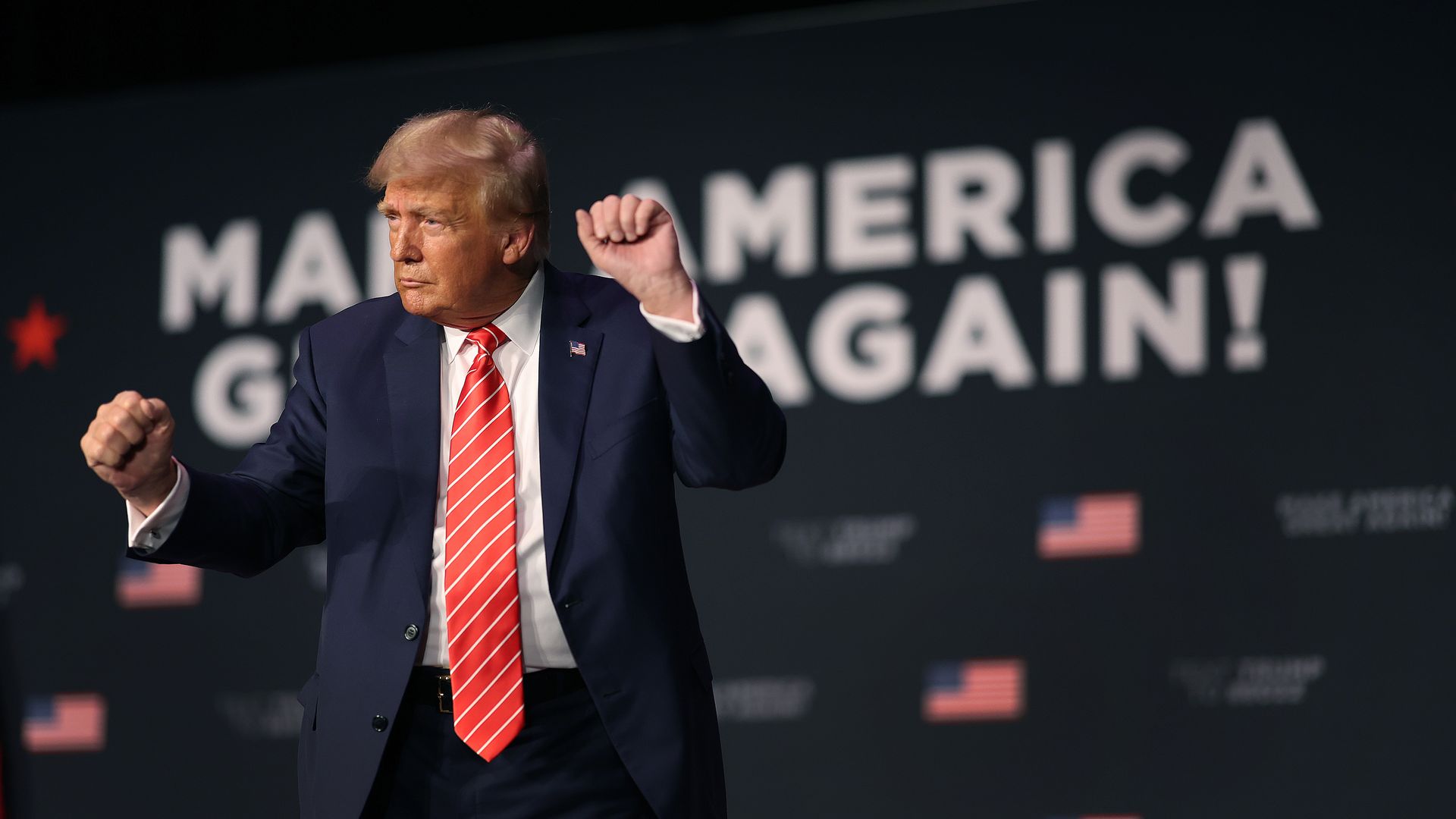 The GOP primary has officially entered the season of consolidation — a race within a race that will test the ego and rationality of every candidate committed to stopping Donald Trump from winning the nomination.
Why it matters: Even in a best-case scenario for anti-Trump Republicans — one that sees the field consolidate around Florida Gov. Ron DeSantis or former U.N. Ambassador Nikki Haley — the path to defeating the former president appears exceedingly narrow.
Driving the news: Former Vice President Mike Pence this weekend became the most prominent candidate to drop out of the race, an early but inevitable exit that doubled as a warning shot to other Republican stragglers.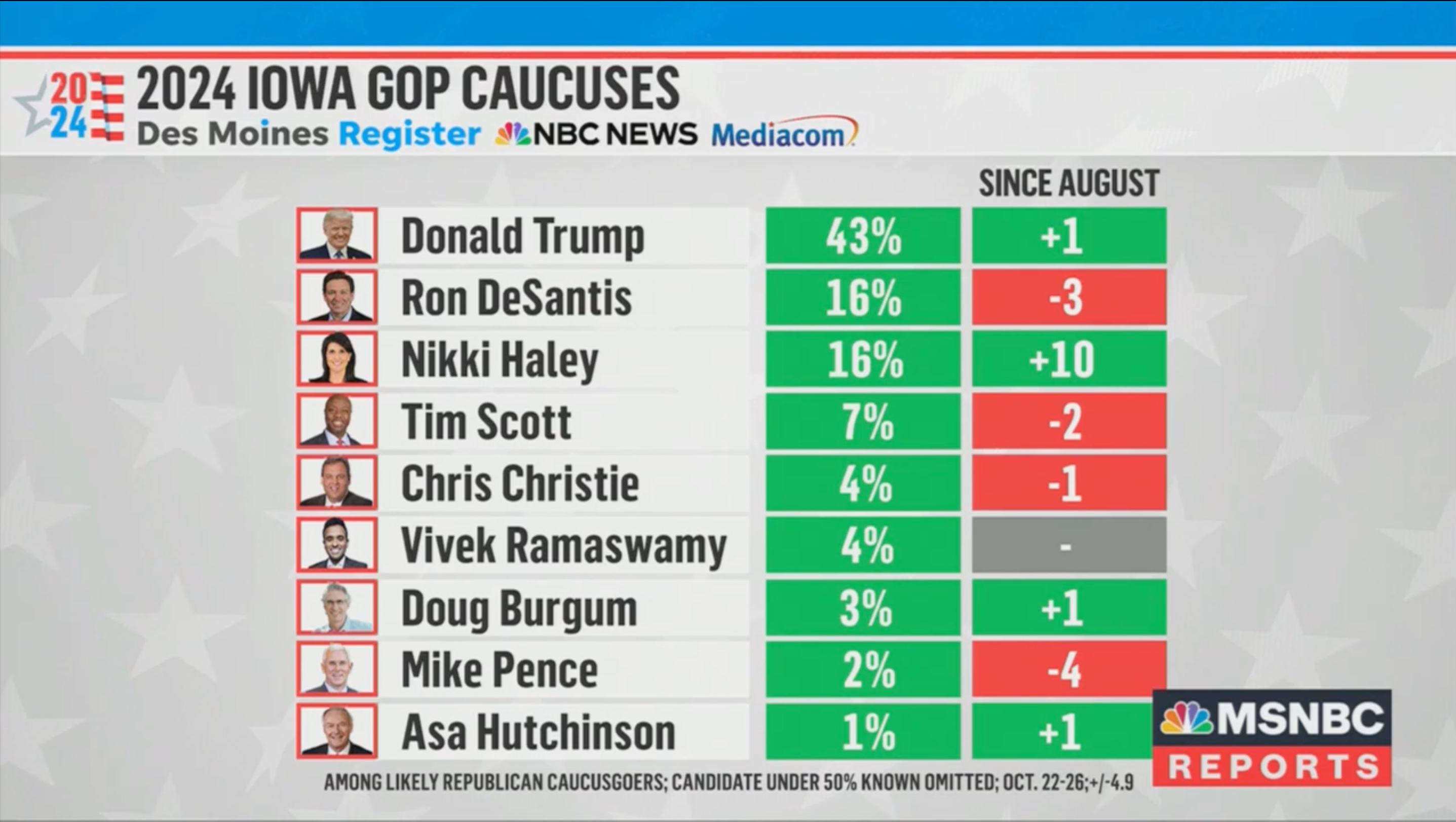 Zoom in: A new Iowa poll by renowned pollster J. Ann Selzer found Trump is the first choice for 43% of likely Republican caucusgoers, giving him a commanding and stable lead over the rest of the field.
DeSantis and Haley are tied for a distant second at 16% each, but support for Haley has surged 10 points since August — bolstering the narrative that she's the only non-Trump candidate with sustained momentum.
Haley has long pitched herself as the most electable candidate, and her growing coalition of suburbanites, college-educated voters, independents and other anti-Trumpers appears to support that case.
But here lies the GOP's consolidation conundrum:
Even if DeSantis drops out before Iowa — and every indication is that he won't — just 27% of his supporters named Haley as their second choice. An astonishing 41% said they would choose Trump.
In other words, the bloc of MAGA-adjacent voters that support DeSantis could boost Trump near the 50% mark in Iowa, cementing his dominance in the first-in-nation caucuses.
Yes, but: Without consolidation, Trump appears very likely to romp to victory anyway — a Catch-22 that underscores the depth of the challenge facing anti-Trump Republicans.
What they're saying: "If Haley comes in a clear second in Iowa, DeSantis should absolutely drop out. But absent evidence that she can win more of the Trump-friendly voters to whom DeSantis currently appeals, that would still put her on a path to a 65-35 or 60-40 defeat," tweeted conservative New York Times columnist Ross Douthat.
What to watch: Just 41% of Iowa caucusgoers said their mind is already made up — a figure that CNN's Harry Enten called "the best metric for those who are hoping Trump isn't going to be the nominee."
Go deeper