Herzog confirms Israel found Hamas files with instructions for making chemical weapons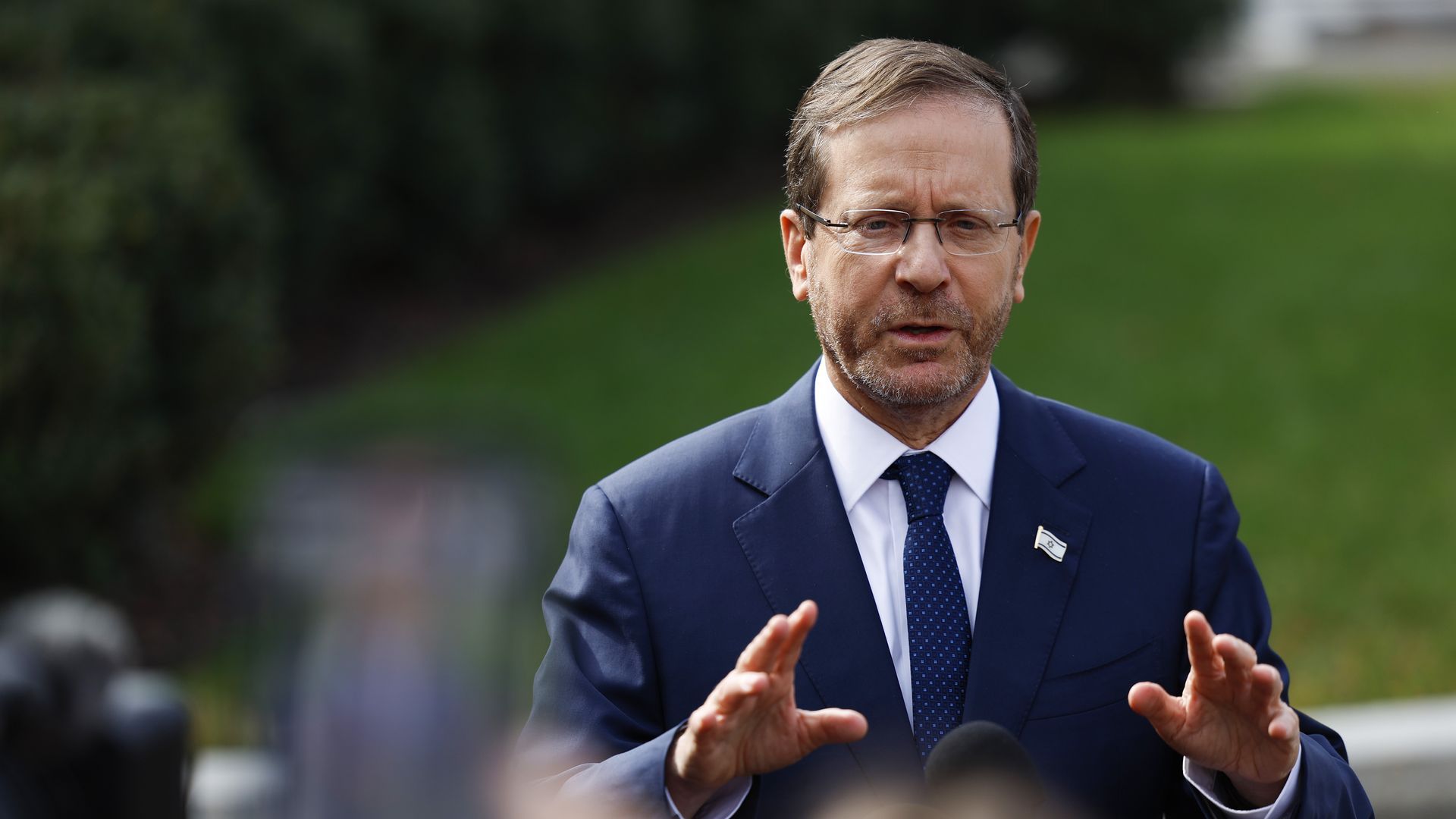 Israeli President Isaac Herzog confirmed on Sunday Axios' report that the IDF found a USB key with instructions for producing a "cyanide dispersion device" on the body of a Hamas operative who participated in the Oct. 7 terrorist attack.
The big picture: Herzog's comments in an interview with Sky News are part of a wider Israeli diplomatic effort to mobilize support in the West for the Israeli operation against Hamas.
"This is how shocking the situation is where we're looking at the instructions that are given on how to operate and how to create a kind of non-professional chemical weapon with cyanide," Herzog told Sky News.
Driving the news: Axios reported on Saturday that the Israeli Foreign Ministry's weapons of mass destruction non-proliferation department sent a classified cable to Israeli embassies in dozens of capitals worldwide, including Washington, late last week under the headline: "Hamas intention of using chemical weapons."
The authenticity of the Hamas file could not be independently verified by Axios, but Israeli officials have previously said they wouldn't share information with allies if they didn't think it was authentic and reliable.
It is not clear from the file whether Hamas had any serious or operational plan for using makeshift chemical weapons or whether the group had attempted to produce them.
State of play: Speaking to Sky News, Herzog showed printouts of the digital files that he said were recovered by the IDF from the USB key.
He showed the instructions were part of an al-Qaeda manual and presented a drawing of the makeshift cyanide dispersion device that was file.
A Hamas spokesperson did not respond to a request for comment.
Go deeper: What to know about Hamas' tunnel system beneath Gaza
Go deeper