Scoop: Israel says it found Hamas files with instructions for making cyanide-based weapon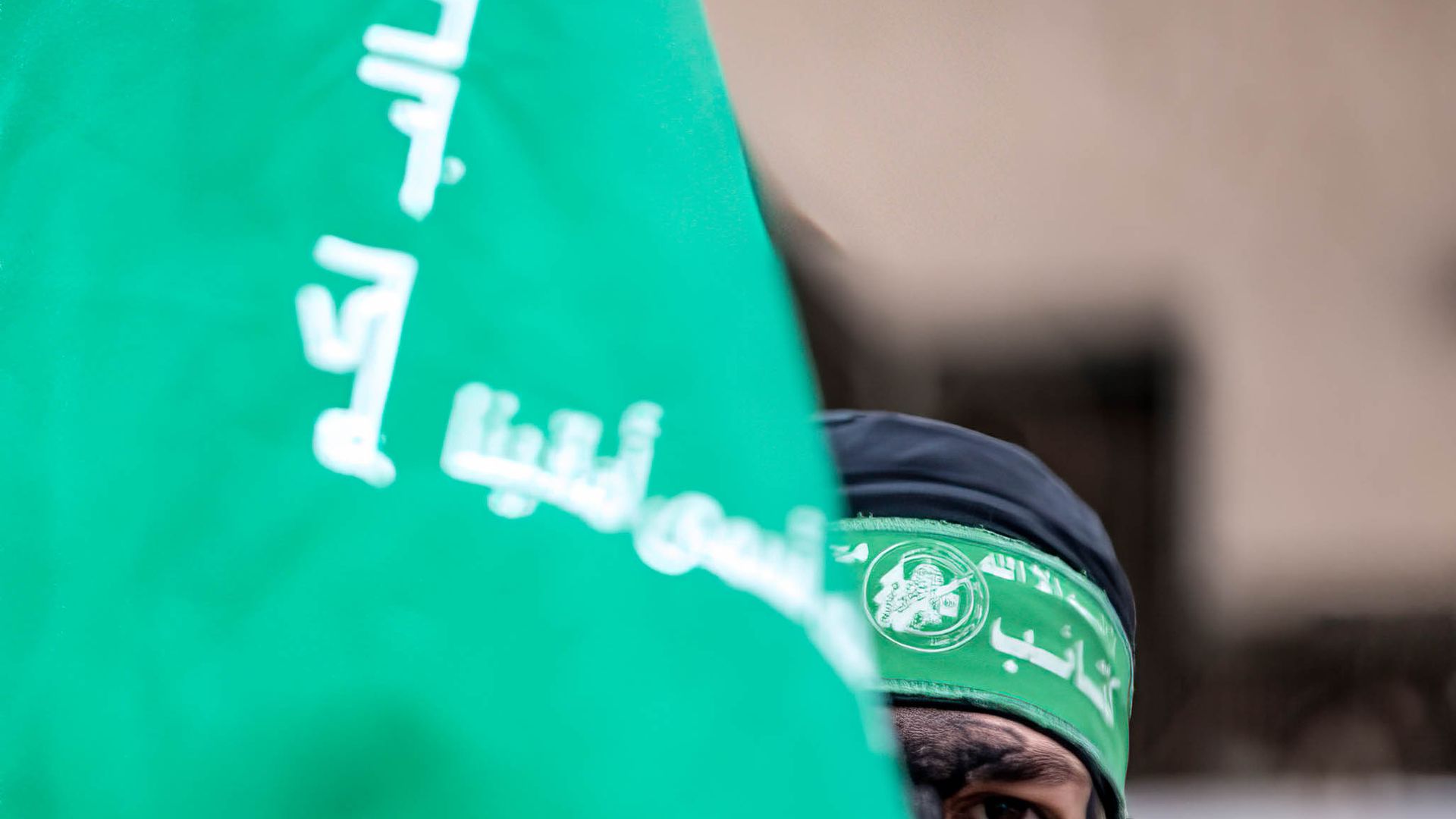 The Israeli military found a USB key with instructions for the production of a "cyanide dispersion device" on the body of a Hamas operative who participated in the Oct. 7 terrorist attack, according to two Israeli officials and a copy of a classified Israeli Foreign Ministry cable obtained by Axios.
The big picture: It is not clear from the file whether Hamas had any serious or operational plan for using makeshift chemical weapons or whether the group had attempted to produce them.
Behind the scenes: The Israeli Foreign Ministry's weapons of mass destruction non-proliferation department sent a classified cable to Israeli embassies in dozens of capitals worldwide, including Washington, on Thursday under the headline: "Hamas intention of using chemical weapons."
The authenticity of the Hamas file could not be independently confirmed by Axios, but Israeli officials have previously said they wouldn't share information with allies if they didn't think it was authentic and reliable.
The Israeli Foreign Ministry declined to comment.
A Hamas spokesperson did not immediately respond to a request for comment.
Israeli intelligence traced the origin of the document to a 2003 Al-Qaeda manual, the Israeli Foreign Ministry said in the cable.
"This finding points to an intention by Hamas to use chemical weapons as part of its terror attack against civilians," the cable alleges.
The Israeli Foreign Ministry sent the original file with an English description to its embassies and in the cable asked them to privately transfer it to the embassies' host governments and not use it publicly in any way.
The Israeli Foreign Ministry in the cable instructed its diplomats to tell their counterparts that Hamas wants "to conduct attacks in a similar way that ISIS tried to do."
Between the lines: Israel has both publicly and privately shared many documents it says it found on dead Hamas attackers since Oct. 7, including information that has provided more insight into the group's planning.
Several of these documents, which were classified by Hamas as "Top Secret," allegedly included operational plans for attacking Israeli villages and military bases near the border with explicit orders to kill as many people as possible and take hostages back to Gaza.
Go deeper