Costume obsession fuels record Halloween spending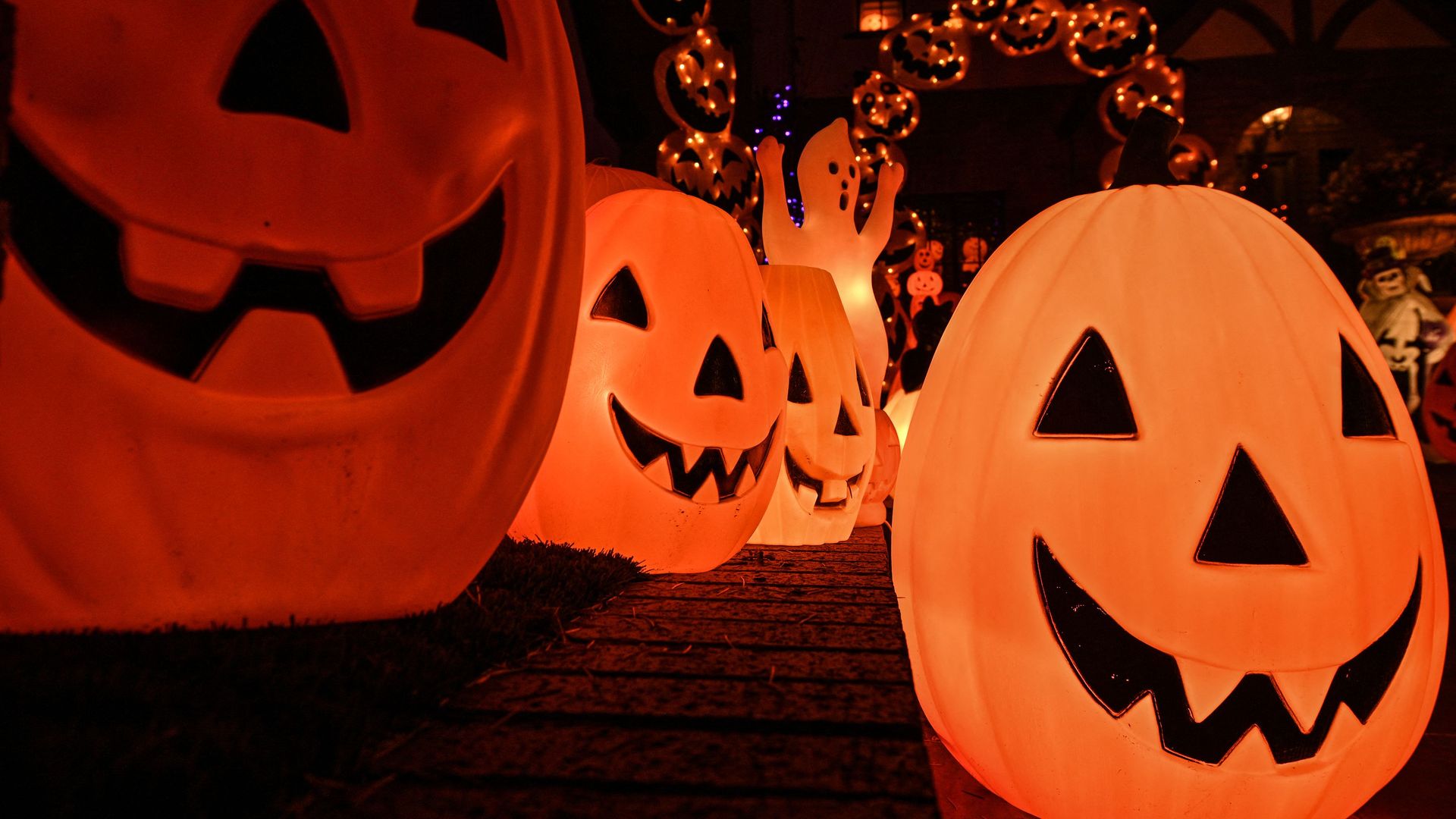 America's love of costumes is driving Halloween spending to new highs, according to the National Retail Federation's annual holiday survey.
The big picture: Halloween participation is expected to break a record this year and drive up spending overall, the survey found.
Total Halloween spending is projected to reach $12.2 billion up from last year's $10.6 billion record.
A record 73% will participate in Halloween-related activities this year, the survey of 8,084 consumers showed. That's up from 69% in 2022 and 72% in 2017.
By the numbers: Costumes account for the largest increase in Halloween spending this year.
Total spending on costumes is expected to reach $4.1 billion — up 14% from last year and 28% from five years ago.
Spending on candy is expected to reach $3.6 billion, up from $3.1 billion last year, the survey found.
Halloween decorations are expected to reach $3.9 billion, about the same as last year.
Halloween candy spending up
Zoom in: Higher candy prices fueled by inflation could mean trick-or-treaters get less candy, said NIQ, a consumer intelligence company.
NIQ data shared with Axios shows candy prices have been increasing with the average unit price up almost 14% in the 52-week ending Sept. 30.
More from Axios:
Go deeper