With Jordan slipping, House could make McHenry a temporary speaker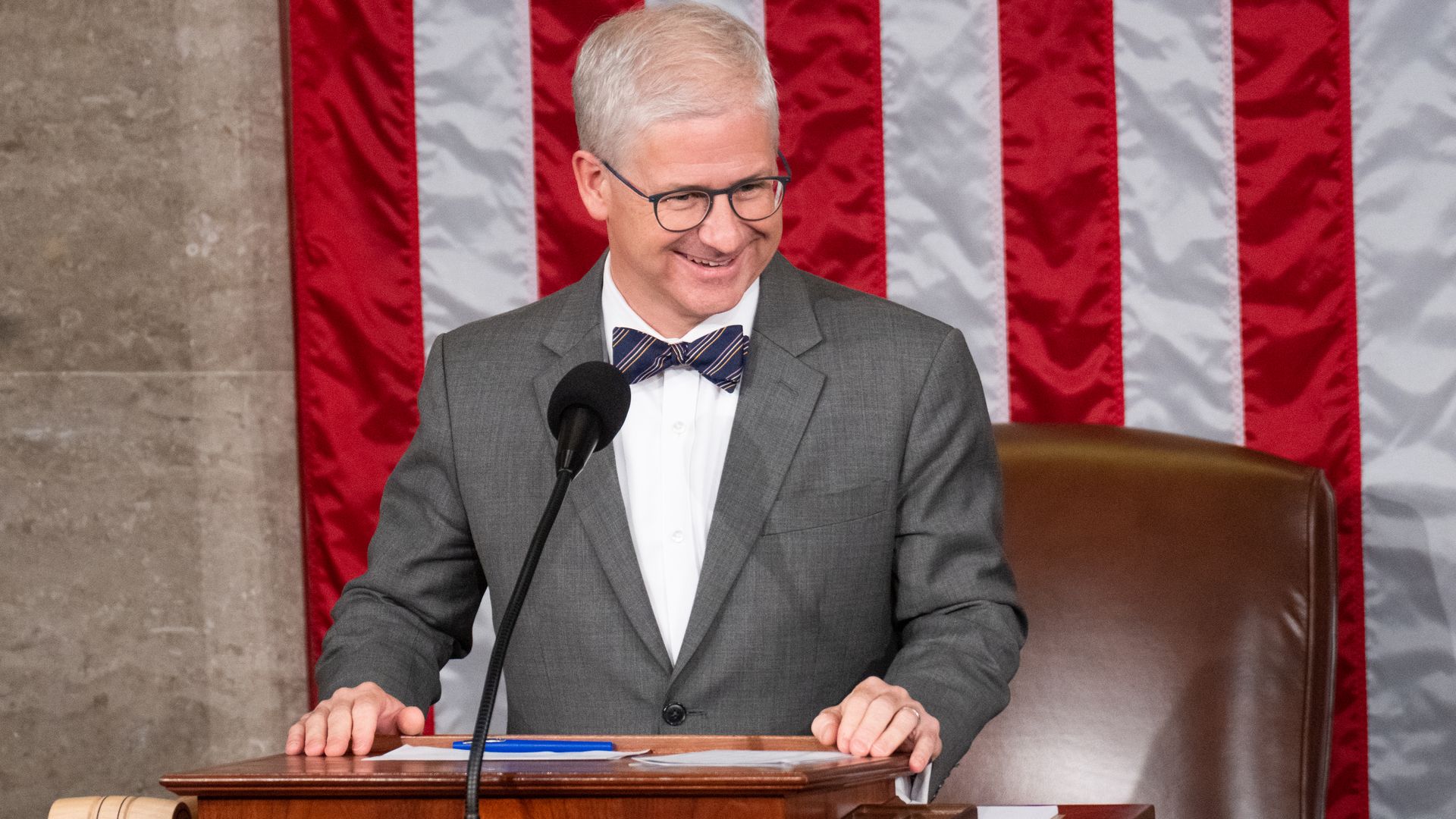 The Republican race for speaker has grown so wild, so uncertain, so contentious, the House just might settle for a de facto, short-term speaker in Rep. Patrick McHenry (R-N.C.).
Why it matters: Rep. Jim Jordan (R-Ohio) looks like the latest dead man walking through a speaker race that seems un-winnable. He got 200 votes on Tuesday, with 217 needed. Sources tell Axios his chances are dim.
The latest hot solution: Make McHenry, 47, currently the chair-warming speaker pro tempore, a temporary speaker, House sources say.
He'd have basically the same power as a real-deal elected speaker but need Democratic votes to hold the gig temporarily.
McHenry got two ironic endorsements late yesterday: former GOP speakers Newt Gingrich and John Boehner. Both were run out of office — just like Rep. Kevin McCarthy was a few weeks ago.
Driving the news: Rep. Dave Joyce (R-Ohio) plans to introduce a measure on Wednesday that would temporarily empower McHenry to oversee the passage of legislation, Axios' Andrew Solender reports.
The plan would be to introduce it if Jordan fails another House floor vote — and it would require McHenry to cooperate by recognizing Joyce on the House floor.
Between the lines: Punchbowl News notes that there's "essentially no difference between a speaker and a speaker pro tem":
"There is a question whether a speaker pro tem would be in the presidential line of succession. There are also questions about whether he could take part in other speaker functions that have evolved over the years — Gang of Eight intelligence briefings, for instance."
Go deeper: Jim Jordan fails to win House speaker vote on first ballot
Editor's note: This article has been updated to add the details on Joyce's plans to empower McHenry.
Go deeper