What to expect from SBF's trial — and after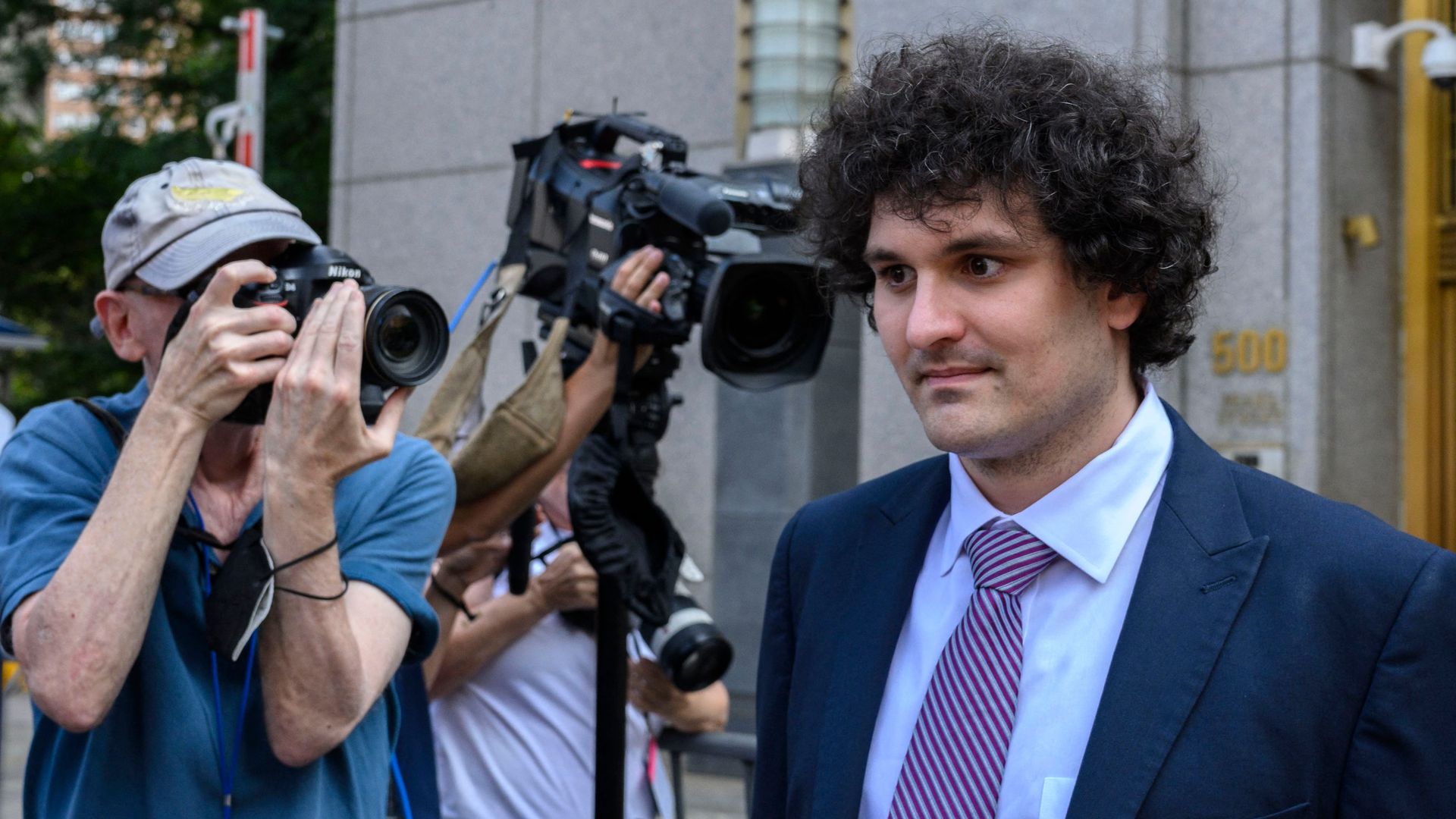 The criminal trial of Sam Bankman-Fried, the fallen founder of the cryptocurrency exchange FTX, begins Tuesday in Manhattan.
Why it matters: The trial will decide whether or not one of the greatest financial boondoggles in history was, in fact, a fraud.
The 31-year old founder, known widely as SBF, faces seven counts — two of wire fraud and multiple counts of conspiracy — in connection with events that caused $8.7 billion of customer money to go missing.
Catch up fast: Bankman-Fried has been in state custody since his bail was revoked over witness tampering in August.
All of his key lieutenants at his two companies (FTX and sister trading firm Alameda Research) have pled guilty and turned against him.
Quick take: Their testimony, if it happens, is likely to be the most interesting parts of the case.
SBF has previously claimed he was unaware of the depth of the company's financial troubles, and those at Alameda — framing the collapse as a result of poor risk management.
The big picture: The high-profile trial is set to bring another wave of negative attention to an already battered industry, but it could also be helpful for the industry to move on.
"We can't psychologically recover as an industry until we have catharsis," Nic Carter of Castle Island Ventures tells Axios. "This applies to all of the scoundrels from 2022."
What to expect: At a pre-trial hearing Thursday, the prosecution estimated they would need four or five weeks to present their case. The defense said it would need no more than a week and a half.
If all goes according to plan, the judge in the case, The Hon. Lewis Kaplan, estimated a judgement a week or so before Thanksgiving.
What we're watching: SBF's parents. More and more it seems possible that charges could be brought against the family. If that happens, it could be to leverage SBF for a guilty plea.
At the hearing Thursday, the defense floated the possibility that it may not even make a case at all, depending on how the trial goes.
Or, one suspects, if their client makes a late-stage decision to change his plea.
Yes, but: A plea change is unlikely to change much for SBF at this point, with the trial underway, a former criminal lawyer tells Axios. He can change his plea, but he would be unlikely to get a deal with the state.
If he did though, the trial would end and the judge would move to schedule sentencing.
The bottom line: The judge raised the possibility Thursday that the proceedings might leave the defendant feeling very bleak about his future — not a line of speculation his defense team wants to hear.
For the crypto industry, there are the important goals of making customers whole and holding bad actors accountable, but there's also restoring the public's trust in markets.
Go deeper: Sam Bankman-Fried faces his day in court
Go deeper