McCarthy sets up GOP showdown after his Saturday surprise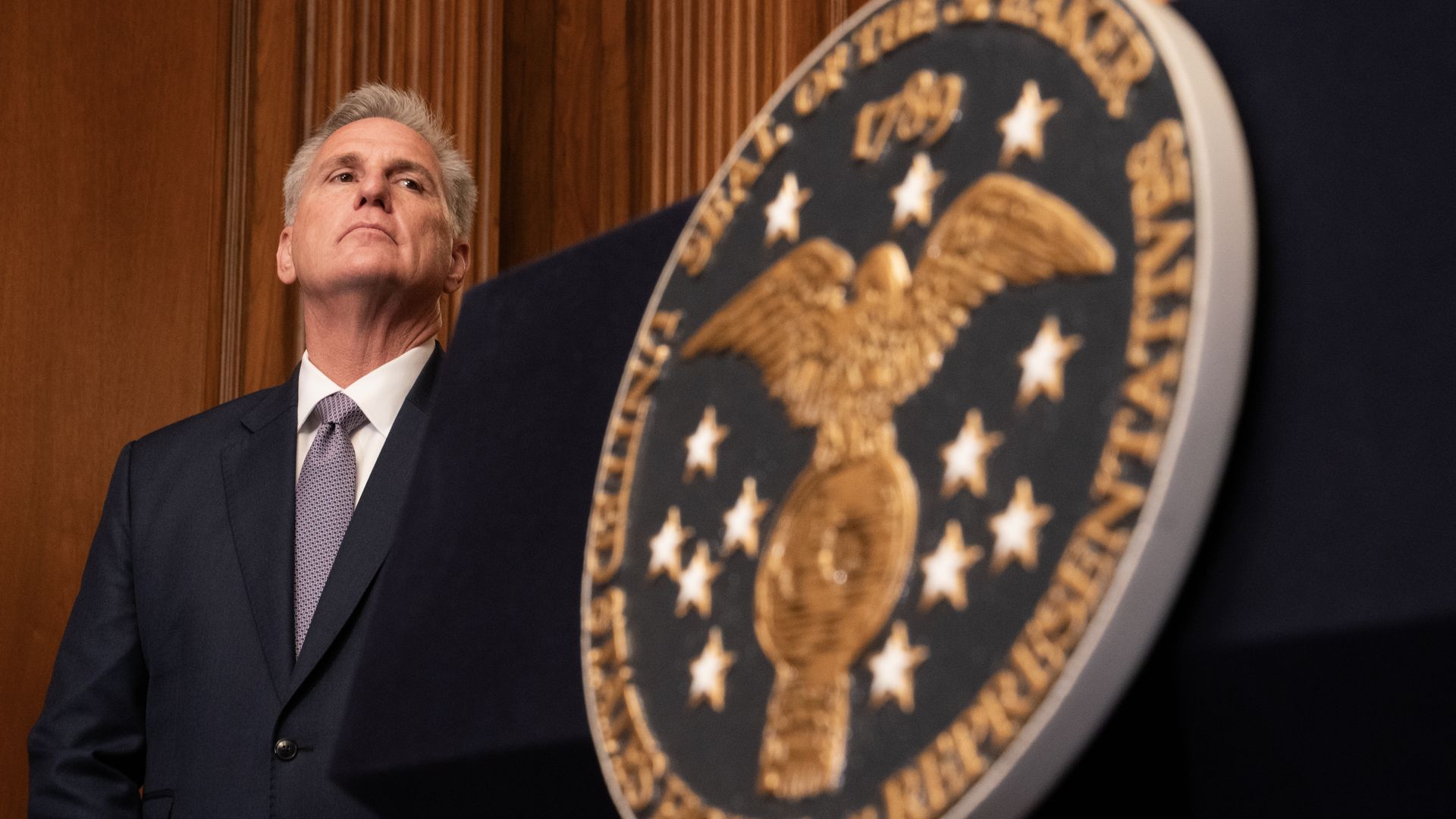 After entering the weekend without a clear path to avoid a government shutdown, Speaker Kevin McCarthy (R-Calif) sided with his party's moderates and Democrats to keep the government open.
Why it matters: McCarthy openly dared his party's conservative flank to challenge his leadership. "If somebody wants to make a motion against me, bring it. There has to be an adult in the room," McCarthy said after the vote.
He wasn't mentioning Rep. Matt Gaetz (R-Fla.) by name, but Gaetz had said he would attempt to oust the California Republican if McCarthy brought a clean stopgap funding bill to the floor.
After the bill passed the House despite 90 GOP "no" votes, Gaetz said McCarthy "violated conference rules."
The House quickly went to recess until Monday, leaving conservative challengers stewing over any potential recriminations or attempts to remove McCarthy.
What's next: While McCarthy scored a win with moderates, multiple conservative members are angry over the lack of spending cuts and border funding in a stopgap.
Conservative critics of McCarthy are also frustrated by the speaker's side deal to bring a standalone bill to provide funding to Ukraine to the floor.
The intrigue: Two senior Democrat sources said it's unlikely members across the aisle save McCarthy if Gaetz moves forward with a motion to vacate, which can remove the speaker with a majority vote.
Go deeper