Biden releases first anti-Trump ad before Michigan visit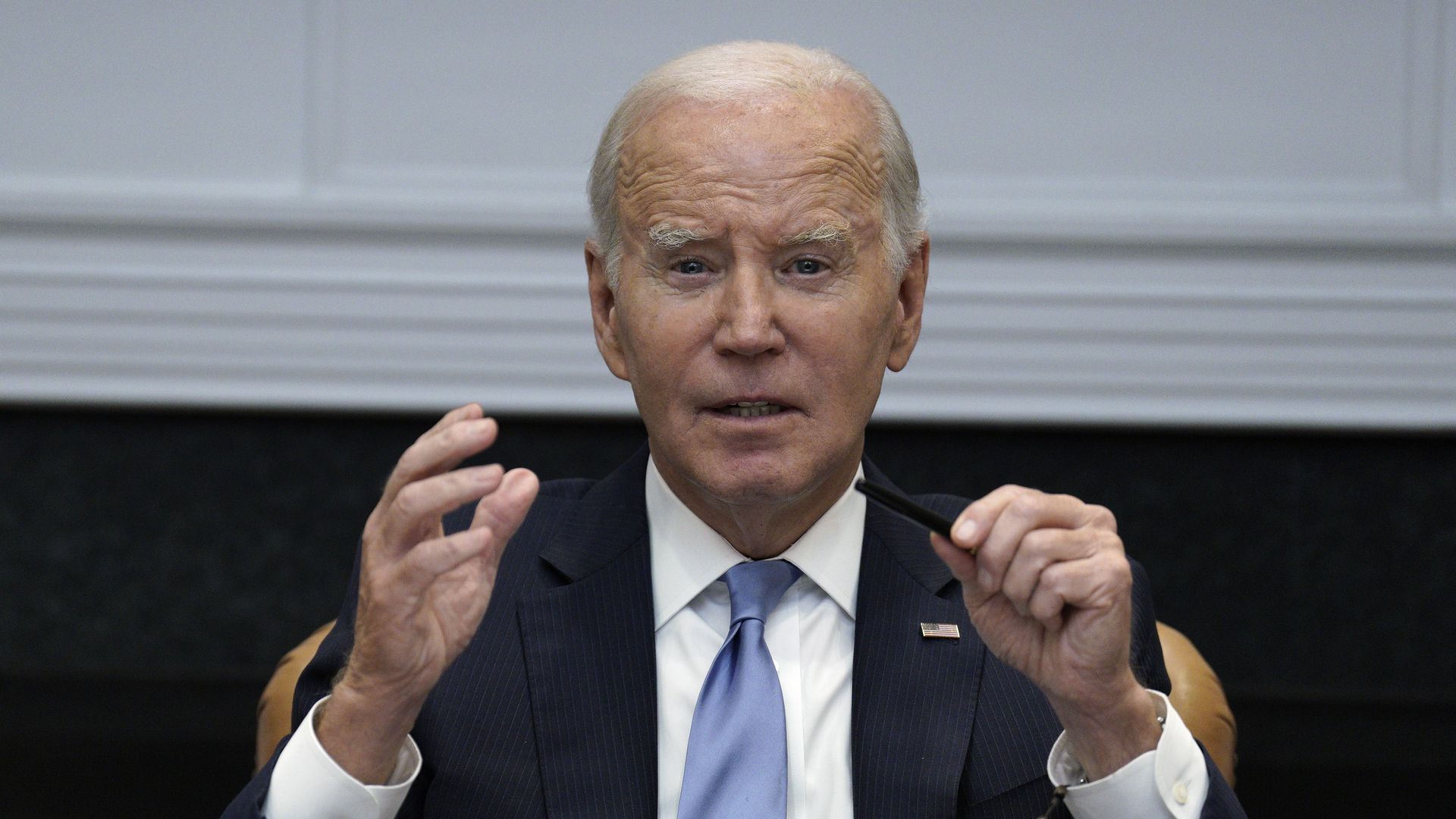 The Biden campaign released an ad Wednesday taking aim at former President Trump's record with autoworkers ahead of the Republican's visit to Detroit to meet with union workers.
Why it matters: It's the first Biden campaign ad this cycle that takes on Trump directly, and it will air on national cable channels and on TV and digital in Michigan, per the campaign.
Biden on Tuesday joined striking autoworkers in Detroit, in a historic move designed to underscore his promise to be "the most pro-union president."
By showing up in Michigan, the two 2024 presidential candidates are vying for the working class vote.
Driving the news: "He says he stands with autoworkers, but as president Donald Trump passed tax breaks for his rich friends, while automakers shuttered their plants and Michigan lost manufacturing jobs," the narrator in the 30-second ad claims.
"Joe Biden said he'd stand up for workers, and he's delivering," the ad said.
The ad is part of a 16-week, $25 million advertising campaign from the Biden campaign targeting battleground states.
State of play: Trump is set to speak later on Wednesday to current and former union members in Detroit, while his Republican rivals will take the stage around the same time in Simi Valley, California for the second Republican presidential primary debate.
Between the lines: Michigan is expected to be a key battleground in 2024. Biden won the state in 2020, after Trump won it in 2016 against former Democratic presidential candidate Hillary Clinton.
What they're saying: "More empty promises in Michigan or anywhere else can't erase Donald Trump's egregious failures and broken promises to America's workers," Biden campaign spokesperson Kevin Munoz said in a statement.
"This election will be a choice between President Biden's real advocacy for working Americans and a rerun of billionaire Donald Trump's broken promises to the middle class."
Go deeper: First look: Biden's super PAC joins fall advertising fray
Go deeper