Updated Sep 20, 2023 -

World
MBS on Saudi Arabia normalizing ties with Israel: "Every day we get closer"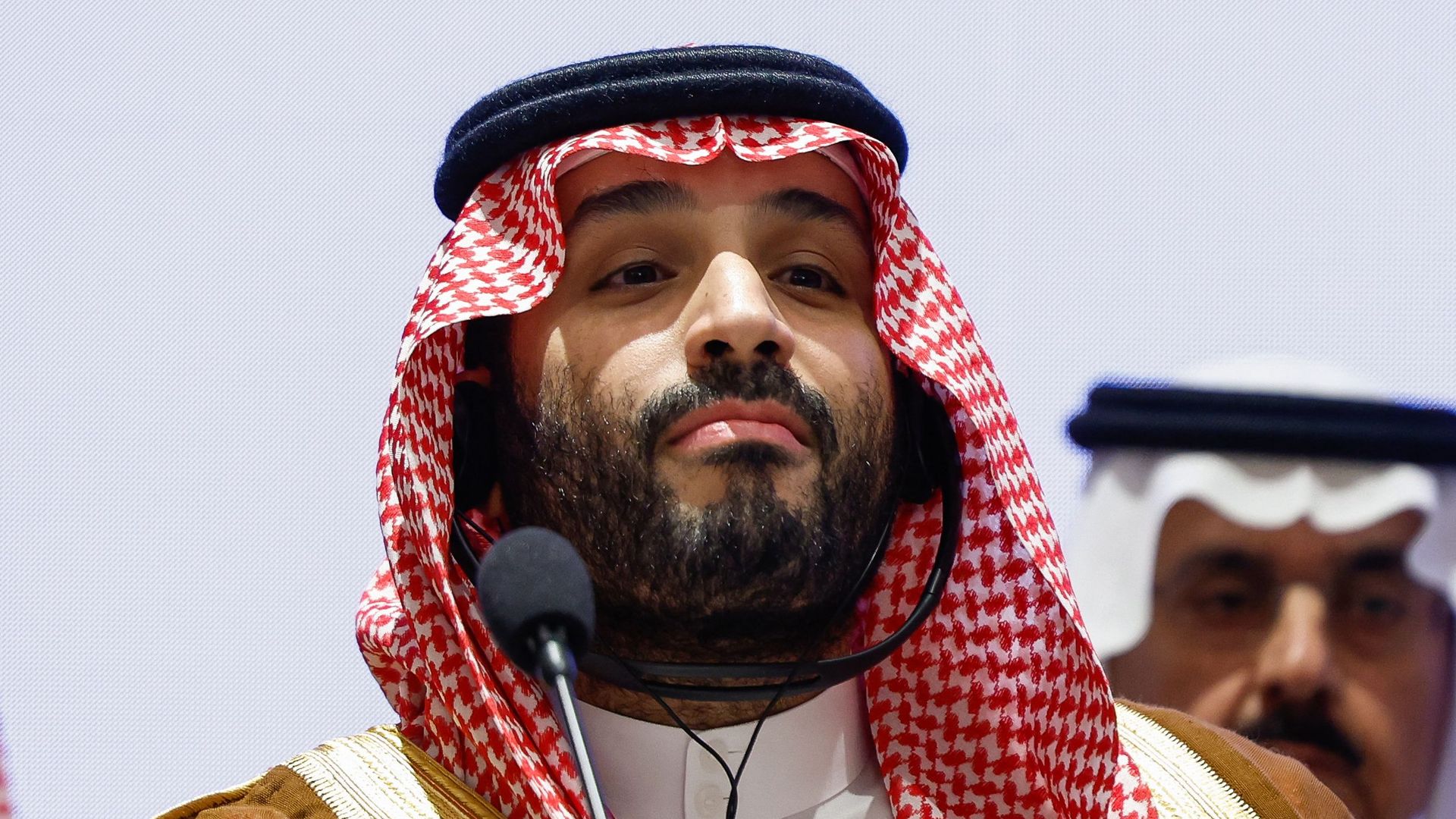 Saudi Crown Prince Mohammed bin Salman said in an interview broadcast Wednesday that the kingdom is getting closer to normalizing ties with Israel, but added: "For us, the Palestinian issue is very important. We need to solve that part."
Driving the news: "Every day we get closer," he said in his Fox News interview on a potential normalization between the two countries. "We hope that will reach a place, that it will ease the life of the Palestinians and get Israel as a player in the Middle East."
Between the lines: A U.S. official said earlier that President Biden and Israeli Prime Minister Benjamin Netanyahu had "a pretty constructive discussion" during a White House meeting Wednesday about concessions Netanyahu is willing to make to the Palestinians, Axios' Barak Ravid reports.
An Israeli official said Netanyahu told Biden he agrees the Palestinians should be part of the deal, but insisted they must not have veto power, Ravid notes.
Zoom out: Fox News' Bret Baier challenged the crown prince, also known as MBS, during their interview on accusations that Saudi Arabia was "sportswashing" to boost its image internationally by investing in sports such as soccer and golf amid widespread allegations of human rights abuse.
"If sport washing is going to increase my GDP by way of 1%, then I will continue doing sport washing," MBS said. After Baier asked him if he's OK with the term, he replied: "I don't care ... I'm aiming for another one and a half percent, call it whatever you want we're going to get that one a half percent."
Baier also asked MBS about the $2 billion investment that Saudi Arabia's sovereign wealth fund made in Jared Kushner's private equity company soon after former President Trump's son-in-law left his role as White House adviser.
"We look to opportunities and investment," said the crown prince, who added that the Saudi Public Investment Fund kept its commitments and would continue to do so if Republican presidential front-runner Trump were elected again in 2024.
More from Axios:
Editor's note: This article has been updated with new details throughout.
Go deeper