Hunter Biden to plead not guilty on gun charges, lawyer says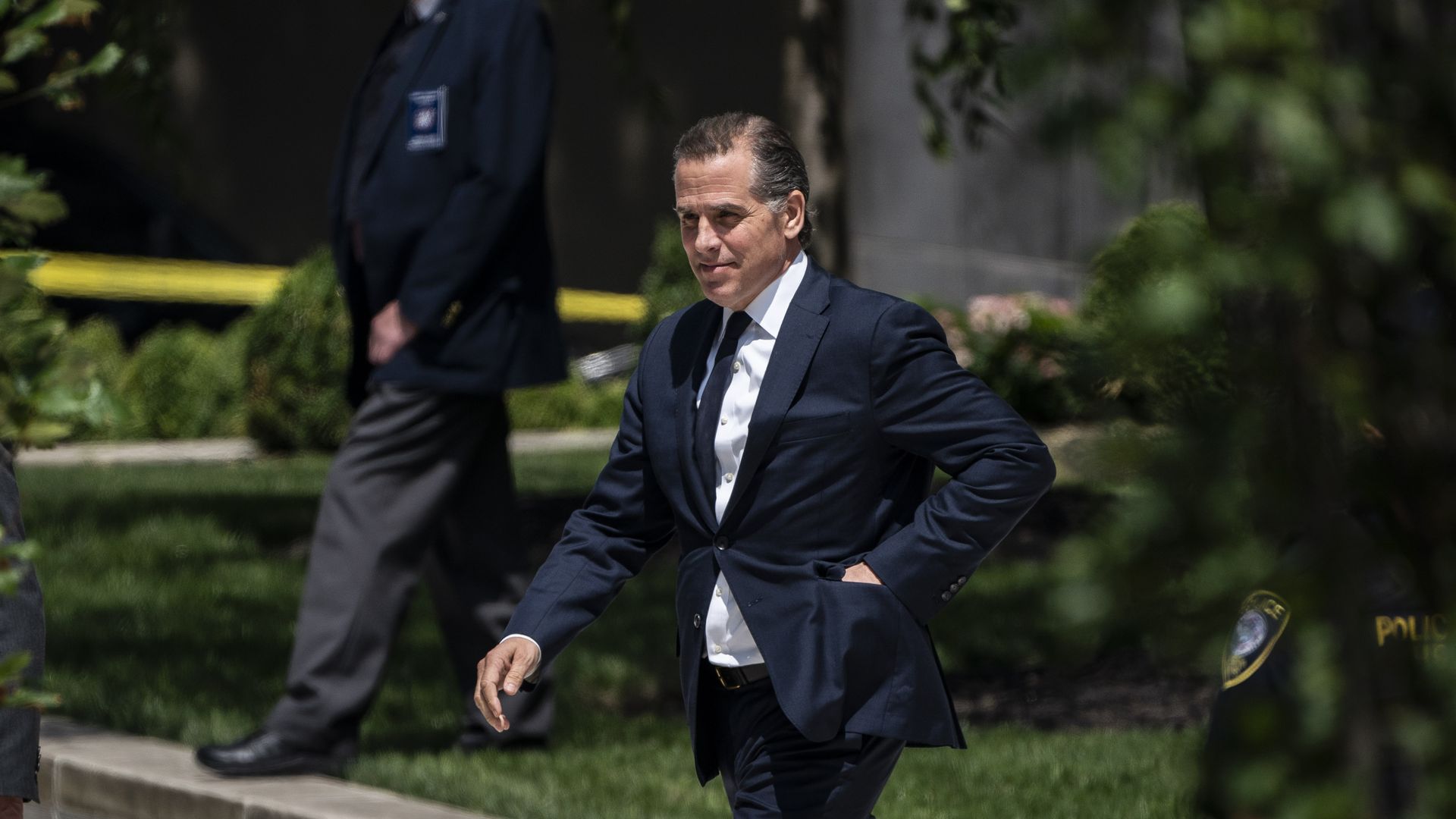 Hunter Biden will plead not guilty to three firearm charges laid out in the indictment last week, his attorney said in a letter to the judge in the case on Tuesday.
Driving the news: Abbe Lowell, Hunter Biden's attorney, also requested in the letter that the first court hearing of the case be held remotely.
"Mr. Biden also will enter a plea of not guilty, and there is no reason why he cannot utter those two words by video conference," Lowell wrote in the letter to Magistrate Judge Christopher Burke.
"In short, Mr. Biden is satisfied that his constitutional rights will be met by conducting his initial appearance by video conference," Lowell wrote.
"Mr. Biden is not seeking any special treatment in making this request. He has attended and will attend any proceedings in which his physical appearance is required."
The big picture: Hunter Biden was indicted last week on three counts related to his alleged illegal possession of a firearm.
The charges in the indictment include making false statements on a form when he purchased a firearm in 2018 and possession of a firearm while using a narcotic.
Hunter Biden's plea deal collapsed over the summer that would have helped him avoid jail time.
Go deeper: Hunter Biden sues IRS over release of tax information
Go deeper