Romney's third-party dance with Manchin spills into view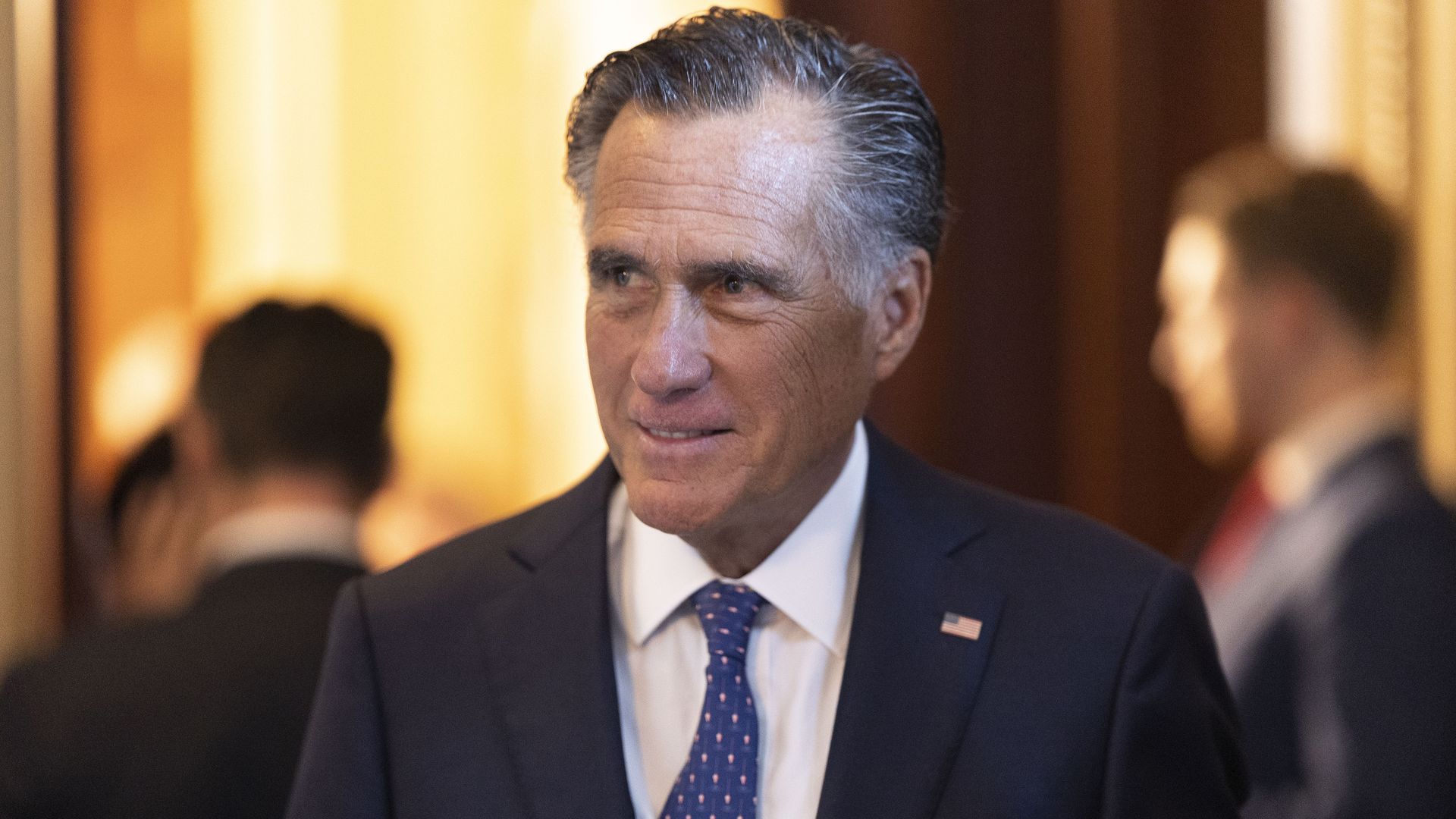 Sen. Mitt Romney (R-Utah) privately toyed with creating a new political party that would "endorse whichever party's nominee isn't stupid," The Atlantic's McKay Coppins writes in the first excerpt from an upcoming biography.
Why it matters: Romney said Wednesday he floated the new party with Sen. Joe Manchin (D-W.Va.) "months ago" and has tried to convince the centrist Democrat not to run as an independent in 2024.
Romney, one of the most high-profile Republican critics of former President Trump, told Coppins that he sought a party that promoted centrist policies. Its working slogan: "Stop the stupid."
"We'd say, 'This party's going to endorse whichever party's nominee isn't stupid,'" Romney told Coppins in the sprawling excerpt published Wednesday.
Zoom in: Romney told Coppins that he was not ready to leave politics entirely, but felt like there wasn't a place for him in today's GOP.
"A very large portion of my party really doesn't believe in the Constitution," he told Coppins a few months after Jan. 6.
The big picture: The former Massachusetts governor announced Wednesday that he would not seek a second term in the Senate, saying that "it's time for a new generation of leaders."
Romney has opposed efforts by No Labels, a centrist group, to put forward an independent candidate in 2024. "I lobby continuously that it would only elect Trump," he told the Washington Post, which first reported his decision.
Romney told the Post that he has spoken "many times" to Manchin, who has publicly flirted with a possible third-party presidential bid.
What to watch: Manchin told the Huffington Post that Romney's retirement from the Senate "won't affect my decision" for 2024 at all. "It'll just make me very sad."
Manchin said he and Romney have had "an awful lot of different conversations."
Asked about conversations for a new party, Manchin said: "That's just what they were, conversations."
Go deeper: Joe Manchin fires back against 2024 spoiler label
Go deeper