Joe Manchin fires back against 2024 spoiler label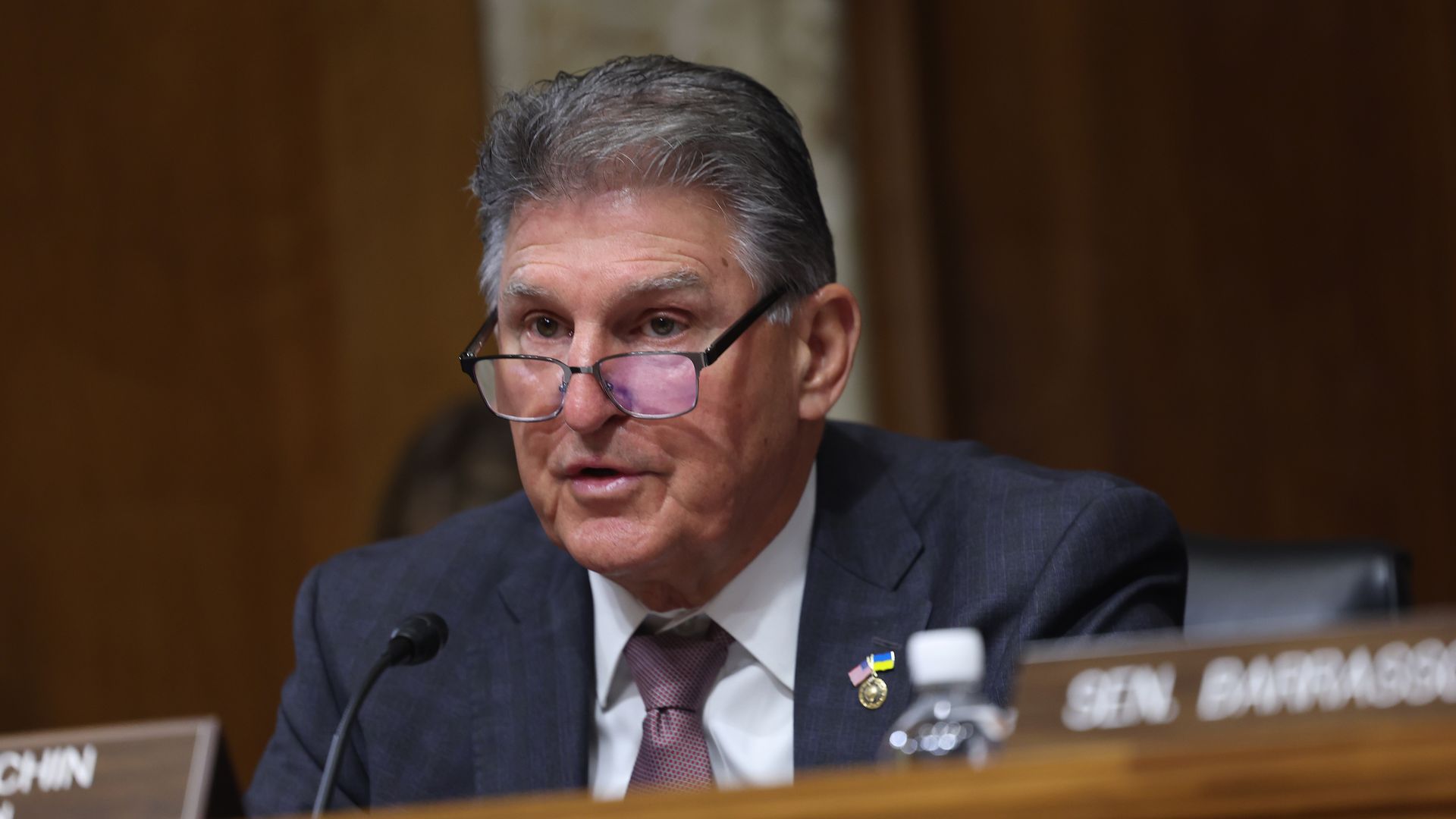 Sen. Joe Manchin (D-W.Va) said Monday that he hasn't made a decision on a presidential run in 2024, but added that if enters a race, "I'm gonna win."
Why it matters: Democrats and Republicans have both criticized the prospect of a "unity" ticket over fears that it could undermine the prospects of President Biden or the Republican nominee.
Driving the news: "I've never been in any race I've ever spoiled," Manchin said during a town hall hosted by the centrist group No Labels.
Manchin was asked about a potential run and concerns over a third party candidate peeling off voters from the Republican or Democratic nominee.
"I've been in races to win. If I get in a race, I'm gonna win. With that being said, I haven't made a decision," he added.
Manchin, appearing with former Utah Gov. Jon Huntsman (R) on Monday, also said that both parties would be "in trouble" if a third option is presented in 2024, but added that "it's too early."
The big picture: No Labels co-founder and leader Nancy Jacobson previously said the group's project is "an insurance policy in the event both major parties put forth presidential candidates the vast majority of Americans don't support."
She has said that the group will not nominate a ticket "if our rigorously gathered data and polling suggests an independent unity ticket can't win."
Manchin, 75, has kept the door open for a presidential bid and he told "Fox News Sunday" last month that "No Labels has been moving and pushing very hard, the centrist middle."
Go deeper: 2024's first act: Ramaswamy up, Pence down in Iowa
Go deeper