Joe Manchin "seriously" considers leaving Democratic Party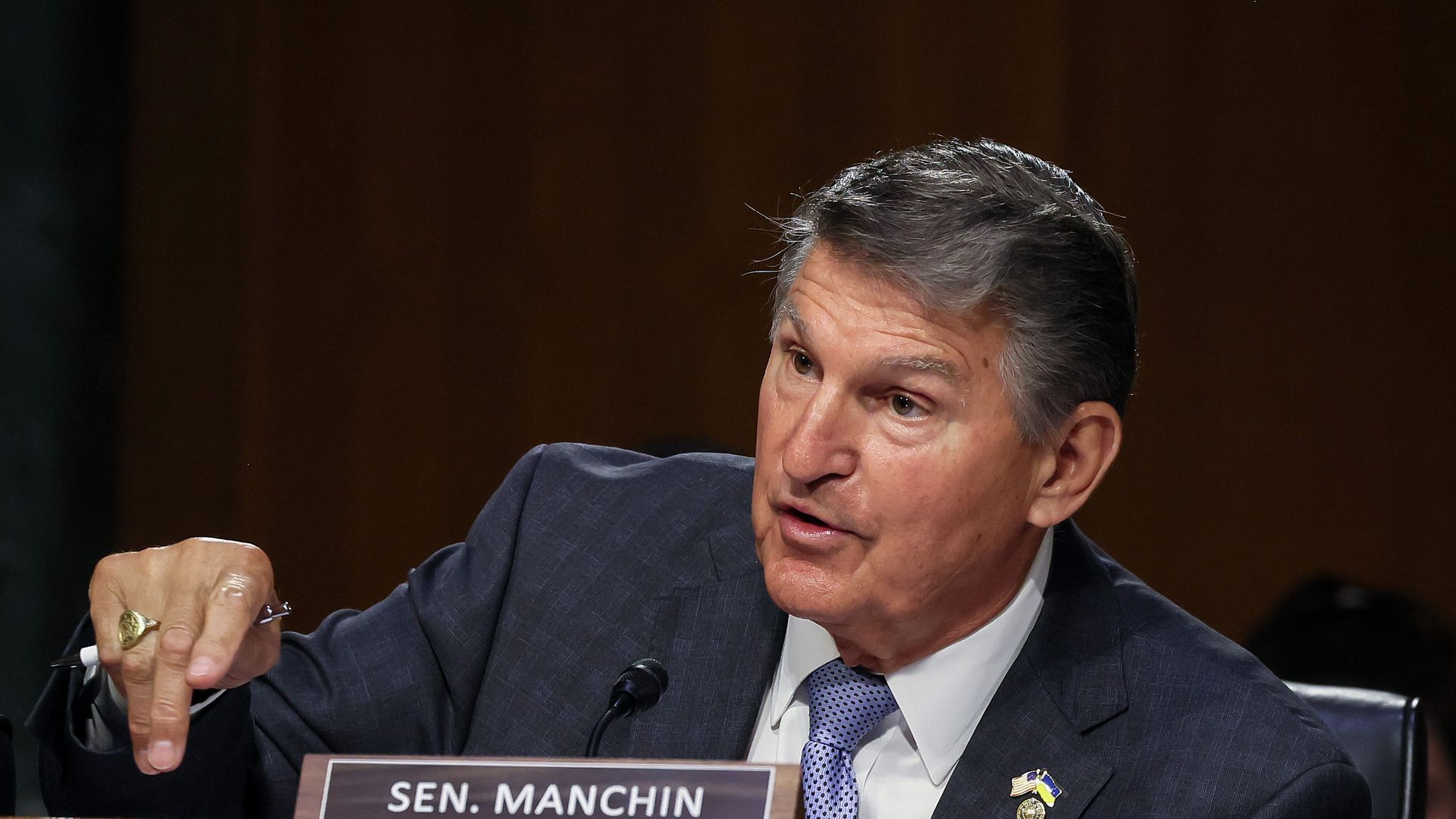 Sen. Joe Manchin (D-W.Va.) said Thursday he is "thinking seriously" about dropping his affiliation with the Democratic Party and becoming an independent.
Why it matters: Manchin has made a career out of proclaiming his independence from D.C. Democrats. But his latest comments have added significance, given his public flirtation with a possible third party presidential bid in 2024.
What he's saying: "I'm thinking seriously," Manchin told West Virginia radio host Hoppy Kercheval, adding, "I have to have peace of mind, basically. The brand has become so bad. The D brand and R brand ... You've heard me say a million times, I am not a Washington Democrat."
Pressed on how seriously he is approaching the idea, Manchin said he has "been thinking about that for quite some time" and wants to "make sure that my voice is truly an independent voice."
Manchin said he hasn't "made any decisions," telling Kercheval, "When I get ready to make a decision, I'll come see you."
The backdrop: Manchin has been dropping hints for months that he may follow the lead of Sen. Kyrsten Sinema (I-Ariz.), who announced her switch to independent in December but still caucuses with Democrats.
Asked about becoming an independent later that month during a CBS News interview, Manchin said, "I'll let you know later what I decide to do, but right now I have no intention of changing anything."
There were rumors as far back as 2021 that Manchin may bolt the party – though he dismissed them then as "bull****."
What we're watching: Manchin faces an uphill reelection battle in a state that voted for former President Trump by nearly 40 percentage points in 2020. The frontrunner in the GOP primary for his seat is popular Gov. Jim Justice.
Go deeper