Homeland Security at risk of losing key powers to protect U.S.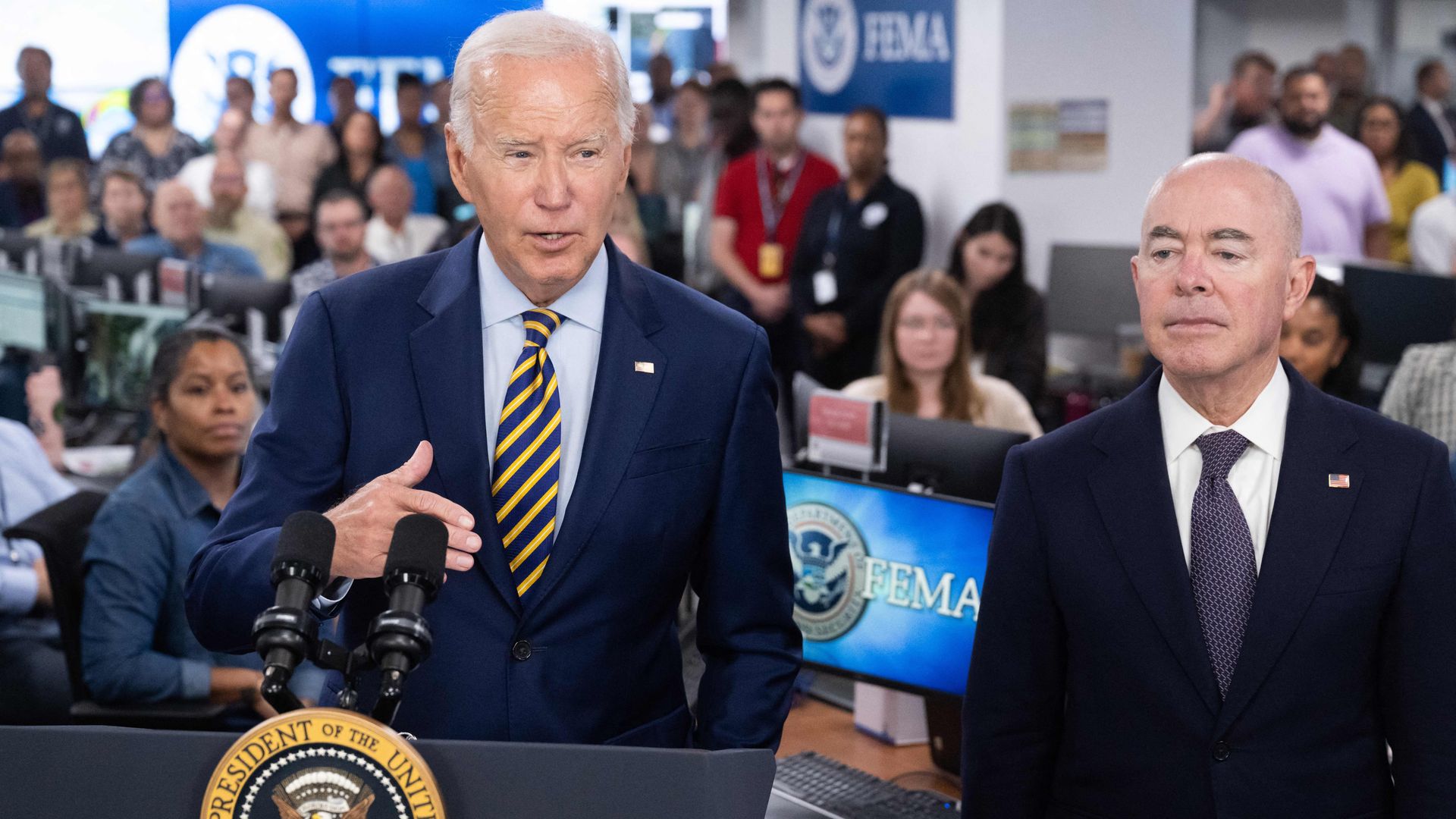 On top of the threat of a government shutdown, the Department of Homeland Security is at risk of losing authorization powers it uses to help keep Americans safe from drones, weapons of mass destruction and chemical terrorist attacks.
Why it matters: More than 20 years after the agency's founding in the aftermath of the Sept. 11th attack, DHS is struggling with a surge in border migration and worried about Congress not renewing other authorities.
The department's role in immigration enforcement tends to steal the spotlight and has fueled politically-charged debates over the agency's effectiveness and spending.
Since Republicans took control of the House, the vast majority of hearings involving the department have focused on border and immigration.
But DHS has a much wider range of tasks outside of immigration, which require congressional approval and significant funding.
What they're saying: "We are coming up on the end of our fiscal year, and there is not tremendous confidence that the government will be budgeted as it needs to be," DHS Secretary Mayorkas told reporters on Monday, after outlining multiple authorities he needs Congress to renew this year.
"And we — given the threats that we face across the spectrum of our responsibilities — need a budget."
Zoom in: Congress allowed DHS's chemical safety program to lapse with no deal in sight.
Terror attacks: DHS can no longer carry out inspections at high-risk chemical sites or vet people who might access dangerous chemicals.
Drones: This month DHS could also lose its ability to take down dangerous drones, if related authorities are not renewed. The government and industry want those powers expanded.
Weapons of mass destruction: The agency's relatively new office dedicated to working with state, local and international governments to prevent attacks from weapons of mass destruction will need to be re-approved by the end of the year — or be terminated.
Spying: DHS is one of several agencies that would be impacted by the expiration of a controversial section of FISA in December, which allows the federal government to spy on non-U.S. citizens overseas. Both Republicans and Democrats are hesitant to renew that power.
Zoom out: All of this comes as Congress is scrambling to avoid a government shutdown at the end of the month, conservatives zero in on border funding and the Biden administration has requested billions of dollars in emergency funds for DHS's emergency response and immigration efforts.
Go deeper