Freedom Caucus shutdown threats divide Senate conservatives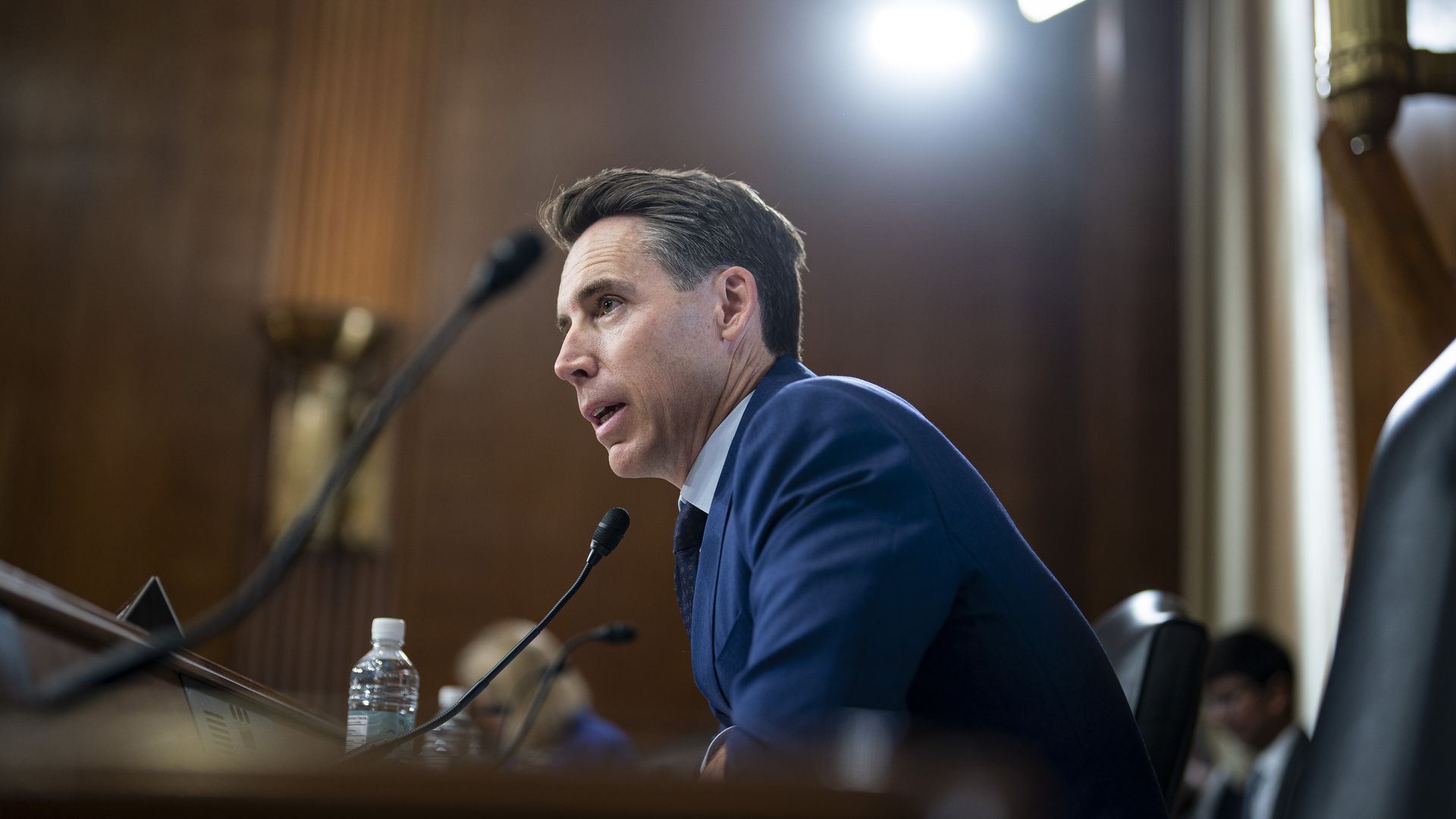 Some Senate conservatives worry their House GOP counterparts are playing with fire as they court the idea of forcing a government shutdown at the end of this month.
State of play: Members of the hard-right House Freedom Caucus are floating a zero-sum strategy of using all the leverage at their disposal to force spending cuts and policy concessions, even if that means allowing government funding to run out on Sept. 30.
What they're saying: "I'm just not a shutdown guy," Sen. Josh Hawley (R-Mo.) told Axios. "I don't think we ought to be using that as leverage. ... I'm probably in a different place on this than a lot of my colleagues."
Sen. Rick Scott (R-Fla.) said "we need to not shut down the government. It's important to not shut down government."
"I hope they don't shut it down," Sen. Tommy Tuberville (R-Ala.) said of the Freedom Caucus.
Yes, but: The Freedom Caucus has some backup in the Senate.
"[People] say, 'The Freedom Caucus is a danger,'" Sen. Rand Paul (R-Ky.) told Axios. "No, the danger is the status quo."
Freshman Sen. J.D. Vance (R-Ohio) said Republicans should "employ whatever tactics necessary" to get "good" appropriations bills.
"Certainly I'm willing to shut the government down," said Sen. Roger Marshall (R-Kan.). "Whatever it takes to force the issue, to slow down the government spending up here, I'm willing to do it."
The backdrop: Some Freedom Caucus members have taken an indifferent approach to government shutdowns, arguing the potential impacts are overblown.
"I'm on the record saying I'm not concerned about a government shutdown," Rep. Bob Good (R-Va.) told Axios in July. "We shouldn't implement bad policy to avoid that."
House Speaker Kevin McCarthy (R-Calif.) is reportedly considering trying to placate the right by keeping Ukraine aid out of a stopgap spending bill and tying it to border security, putting him at odds with the Senate and President Biden.
GOP hardliners are also threatening a leadership challenge to squash any repeat of McCarthy's bipartisan deal-cutting on the debt ceiling.
Between the lines: Senate Minority Whip John Thune (R-S.D.) summed up why the prospect of a shutdown has many Republicans spooked: "We usually get blamed for it, one way or the other."
"I think most people just want to see us try to figure out a way to keep the trains running," Thune said.
Hawley, who came into office in 2019 under the shadow of a damaging shutdown for Republicans, said that experience "probably has" colored his view of the issue.
"I don't think it's a successful or effective level in negotiations. I think it ends up hurting people," he said.
What's next: The House is out of session until next week, giving Congress just a few weeks to avert a shutdown before funding runs out on Sept. 30.
In the event a stopgap measure is passed, lawmakers will still likely have only a few months to reconcile House and Senate appropriations bills that diverge sharply on policy and spending levels.
Go deeper