What China's iPhone ban could mean for Apple and other U.S. companies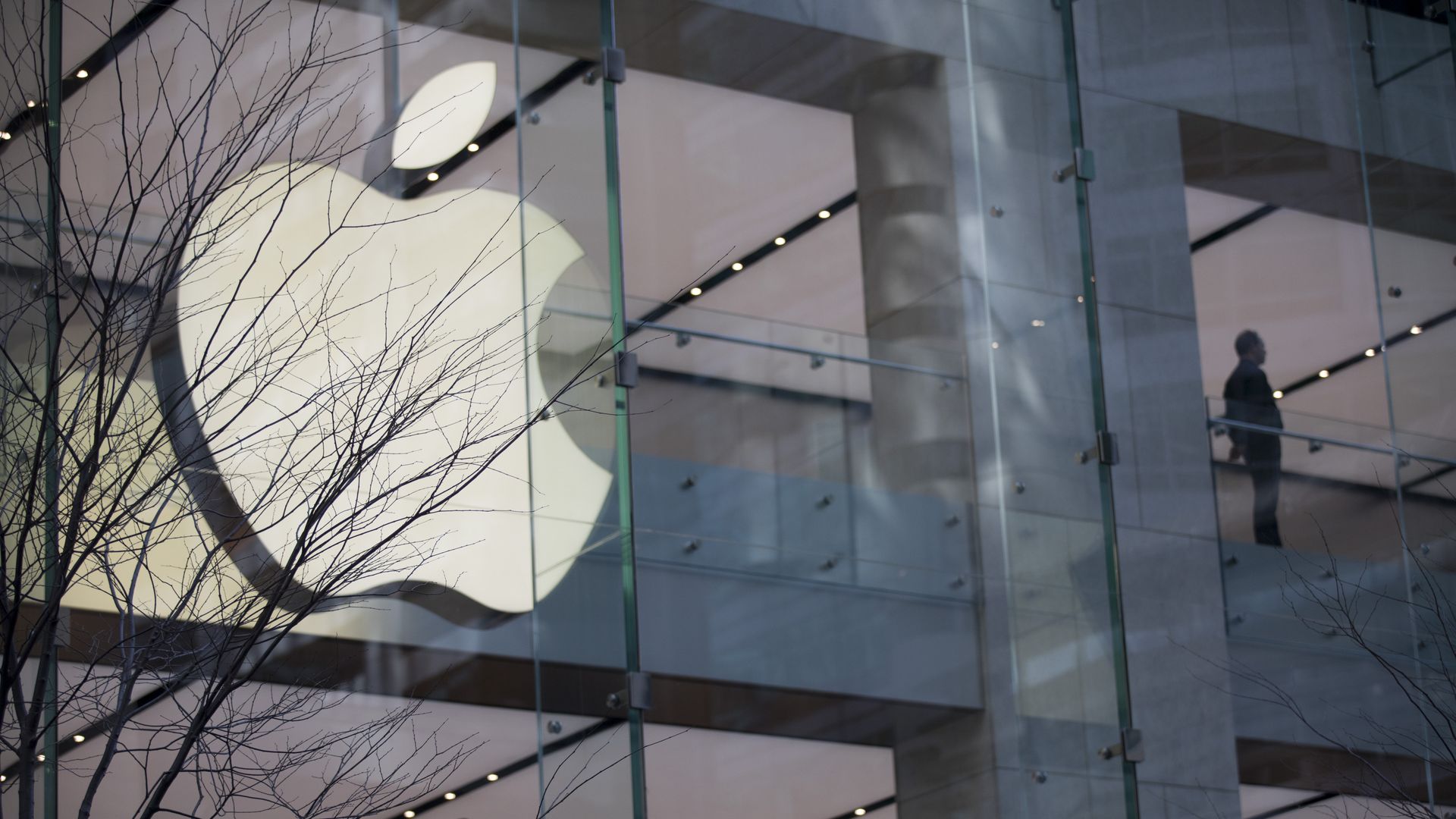 The U.S.-China tit-for-tat tech battle is starting to impact one of the most profitable and influential companies in the world — Apple.
Driving the news: Two separate reports from WSJ and Bloomberg this week suggest that the Chinese government is expanding a ban on using iPhones and other foreign-branded devices for work within certain government agencies and state companies.
Investors, fearful that this could be the start of broader restrictions on Apple's biggest selling product category in one of its most critical markets, dumped the stock Wednesday and Thursday — reducing the company's market value by nearly $200 billion.
Zoom in: Apple derived more than 19% of its revenue from the Greater China region in its latest quarter.
In terms of iPhone shipments specifically, China surpassed the U.S. as the largest single market last quarter, according to market research firm TechInsights.
Zoom out: Beijing's directive compares similarly to D.C. bans against Chinese tech giants Huawei and TikTok.
Both the U.S. and China have been focused on becoming more independent of each other when it comes to building technologies in order to protect their respective data flows, intellectual property and national security.
The intrigue: The reports of the iPhone bans come on the heels of a high profile visit by U.S. Commerce Secretary Gina Raimondo last week, during which she stressed that the U.S. would not budge on recent export restrictions on advanced semiconductor technology.
Why it all matters: "If one of the most successful operators in the world's second-largest economy is at risk, can any Western company thrive [in China]?" the NYT sums up.
Go deeper: Raimondo: "Decoupling is neither in our economic or national security goals"
Go deeper