Sneak peek: Pence to warn GOP is on "the road to ruin"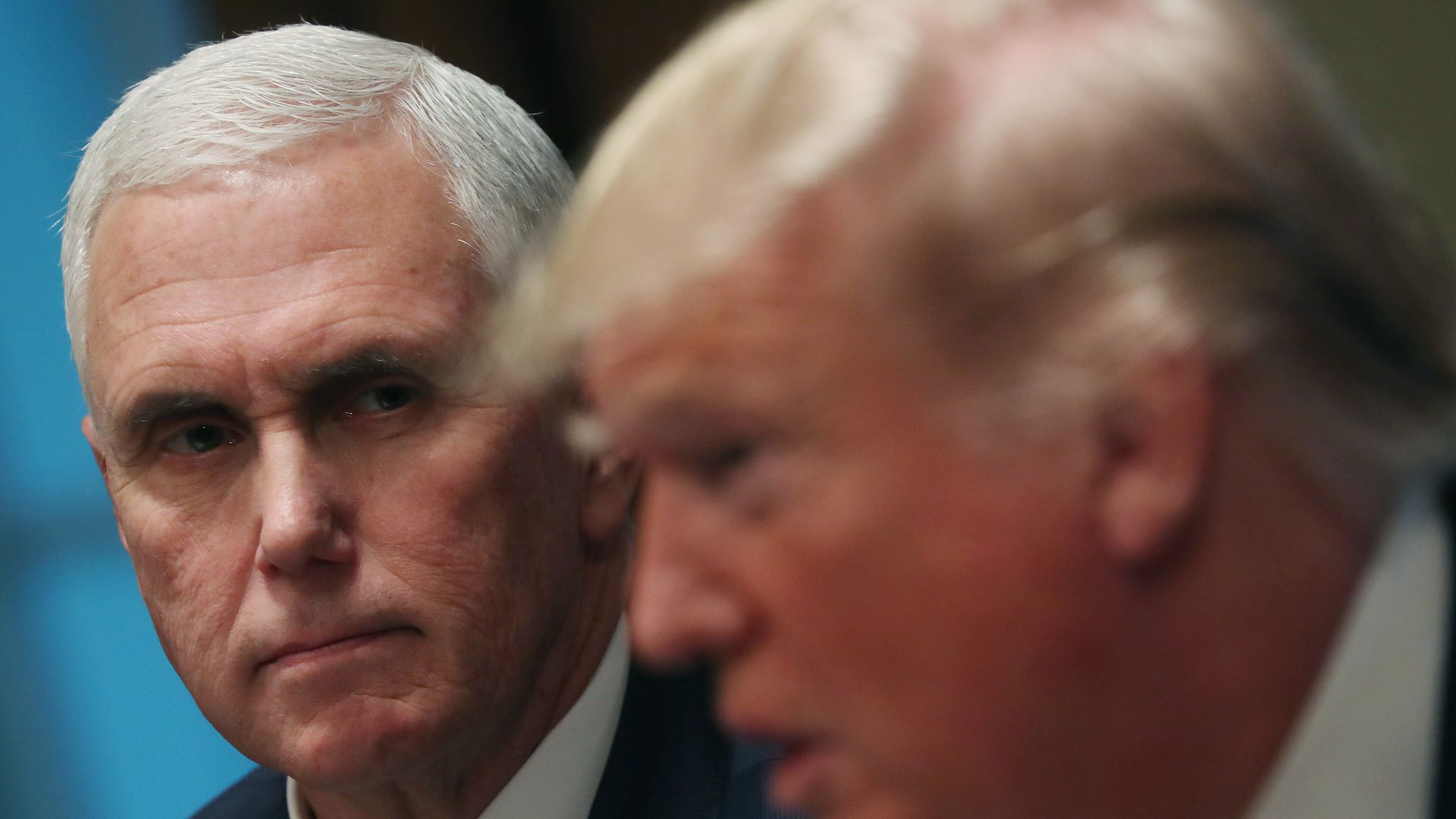 Former Vice President Mike Pence will warn in a major speech in New Hampshire on Wednesday on "Populism vs. Conservatism" that the right's populists and the left's progressives "are fellow travelers on the same road to ruin."
Why it matters: Pence is taking on former President Trump, the field's prohibitive favorite, without naming him. Pence refers to his former boss as "a leading candidate."
What he's saying; "Will we be the party of conservatism, or will our party follow the siren song of populism?" Pence asks in prepared remarks shared with Axios.
"A leading candidate last year called for 'the termination of all rules, regulations, and articles, even those found in the Constitution' … while his imitators have a demonstrated willingness to brandish government power to silence critics and impose their will on opponents."
Pence argues that the Republican Party can choose populism or conservatism, but not both, because conservatives embrace checks and balances while populists scorn them.
He also warns that the GOP risks standing for little more than "personal grievances and performative outrage."
State of play: Pence sits at around 5% in the GOP primary polls, with Trump over 50%.
Meanwhile, Pence could be a key witness in the legal cases surrounding Trump's alleged efforts to overturn the 2020 election results.
Go deeper