Georgia election "not stolen," Pence says after latest Trump indictment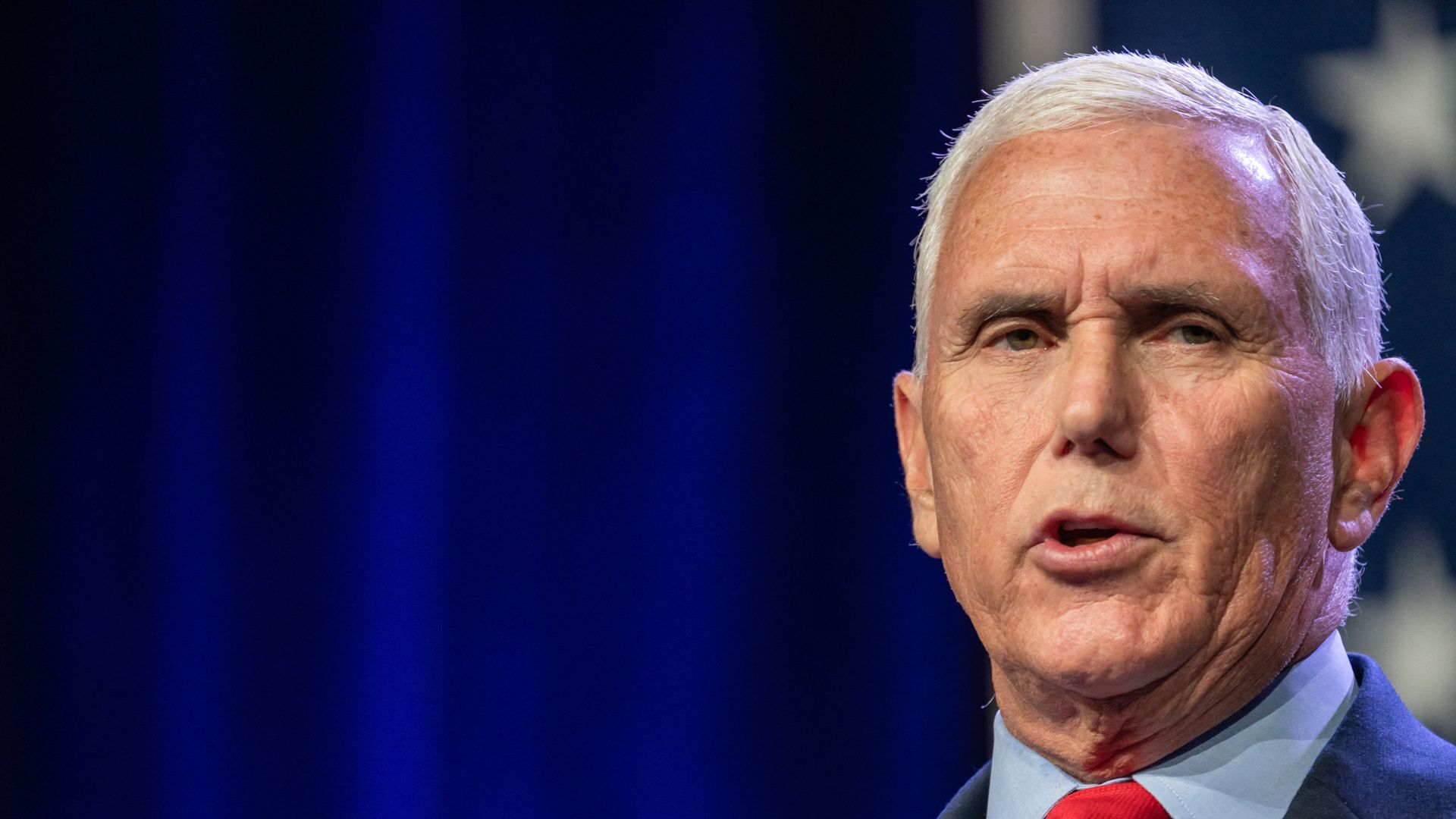 Former Vice President Mike Pence said Wednesday that former President Trump and his allies "are entitled to the presumption of innocence that every American enjoys" over their alleged efforts to overturn Georgia's 2020 election results.
Driving the news: However, Pence also took aim at Trump, saying that "despite what the former president and his allies have said ... the Georgia election was not stolen."
"I had no right to overturn the election," Pence added.
Pence, who is running against Trump in the 2024 GOP presidential primary, delivered the remarks to a crowd at the National Conference of State Legislatures in his home state of Indiana.
He received a standing ovation from a room of roughly 250 Republican lawmakers.
Catch up quick: An Atlanta grand jury delivered sweeping charges Monday against Trump and 18 of his allies.
The 41 felony counts in the 98-page indictment include racketeering charges, conspiracy to commit forgery and perjury.
Trump is charged with 13 counts, including soliciting the then-Georgia House Speaker David Ralston and Georgia Secretary of State Brad Raffensperger to break their oaths of office with regard to overturning the election.
Zoom out: Trump's rivals in the 2024 GOP nomination contest offered mixed reactions to his fourth indictment this week.
The big picture: Pence is considered a key witness on Trump's alleged efforts to flip the 2020 election results, which included pressuring his then-vice president from carrying out the ceremonial role of certifying President Biden's win.
Pence told CBS News earlier this month that he has "no plans to testify" in the case, but he will "obey the law" and "respond to the call of the law, if it comes."
The intrigue: Pence thanked Wisconsin House Speaker Robin Vos, president of NCSL who overcame intense criticism from Trump that he hadn't sought to decertify the 2020 election.
Go deeper