CDC issues alert on rare "flesh-eating" bacteria in coastal waters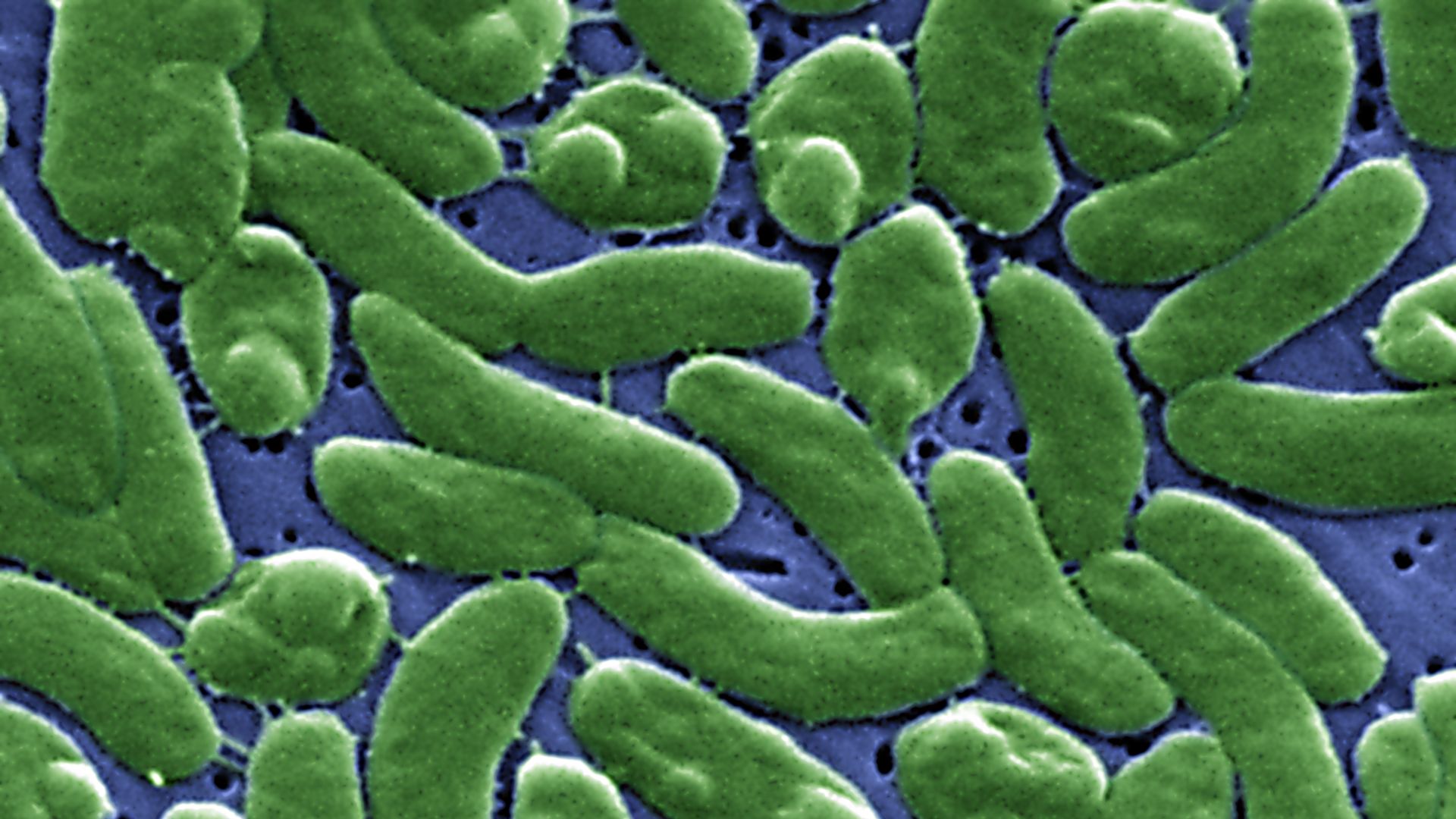 The Centers for Disease Control and Prevention alerted doctors and other health care professionals last week to look out for infections from a rare "flesh-eating" bacteria in salty coastal waters that has killed at least 12 people this year.
Why it matters: The CDC said extreme weather events, such as recent Hurricane Idalia that struck Florida's Big Bend region, can make the bacteria Vibrio vulnificus more prevalent in inland areas, increasing people's risk of exposure.
What they're saying: The CDC advised doctors to consider the bacteria as a possible cause of an infection, especially if a patient has been exposed to waters near the Gulf of Mexico or the East Coast.
The CDC said it receives 150 to 200 Vibrio vulnificus infections each year, and about one in five people who contract the infection die, some within one or two days of becoming sick.
What's happening: Florida has reported at least seven deaths from the bacteria, while North Carolina reported three and New York and Connecticut both reported one.
Some of the infections were caused by raw or undercooked seafood, while the cause of others were unclear.
Context: Vibrio vulnificus enters the human bodies through open wounds exposed to costal waters or from eating or contacting raw or undercooked seafood.
Infections from the bacteria typically rise after extreme weather events, like hurricanes.
Flashback: Florida saw a spike in cases after Hurricane Ian last year, as did Mississippi and Louisiana after Hurricane Katrina in 2005.
Of note: Though this and other bacteria are often referred to as "flesh-eating," they don't actually consume flesh.
The big picture: Cases of Vibrio vulnificus infection have commonly been reported in Gulf Coast states, but they increased eightfold in East Coast states between 1988 and 2018.
That surge coincided with a major increase in global sea surface temperatures from climate change, which indicates that cases may become more prevalent if temperatures continue to rise.
Cases could also become more prevalent as climate change and sea level rise also increase the frequency and severity of coastal flooding events and tropical cyclones.
Go deeper: The diversity of bacteria on Earth may be vastly underestimated
Go deeper