This summer shattered global temperature records, report shows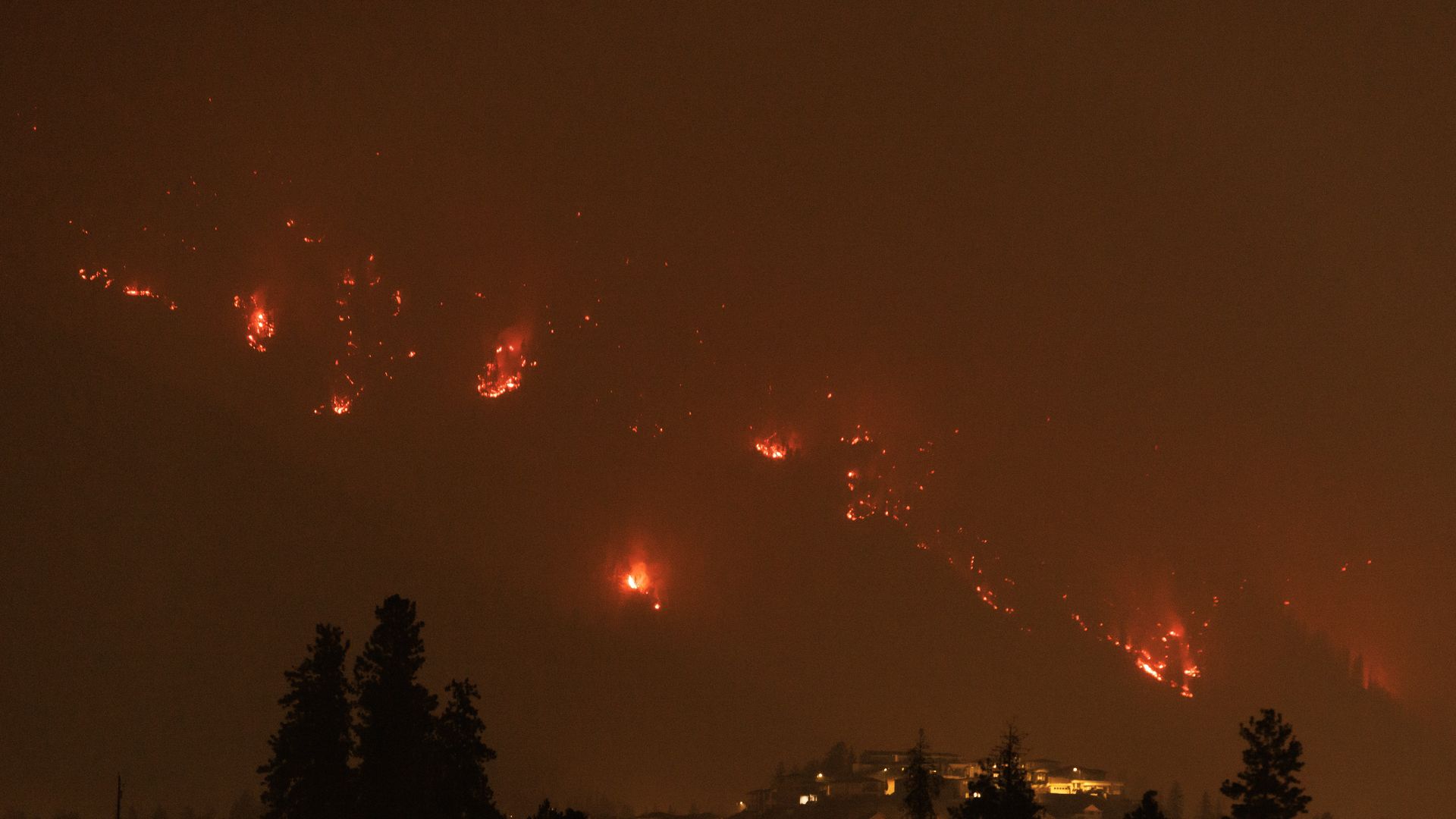 August was the planet's second-warmest month on record, according to new data out Wednesday.
The big picture: August trailed only July on the list, during the planet's hottest calendar year summer in the Northern Hemisphere. While summer 2023 set a seasonal record, the magnitude of the benchmarks combined with key statistics demonstrate just how unusual the season was.
For example, August was about 1.5°C (2.7°F) above the preindustrial average, demonstrating again that for short periods, the world is already brushing against a major target contained in the Paris Agreement, per data released Wednesday by the Copernicus Climate Change Service.
This year so far (January through August) ranks as the second warmest such period on record. It trails only 0.1°C (0.18°F) behind the current record holder of 2016.
Given the presence of an intensifying El Niño event in the tropical Pacific Ocean, which adds more heat to the air and oceans, it's likely that 2023 will overtake 2016 to claim the top spot.
Zoom out: Global ocean temperatures were particularly toasty during August, with each day of the month featuring record warm global average sea surface temperatures.
North Atlantic sea surface temperatures set record highs throughout the month, causing hurricane forecasters to increase the projected number of tropical storms and hurricanes during this season.
And in Antarctica, sea ice extent remained at the lowest level on record for the time of year — during the waning days of the Antarctic winter, with a monthly value 12% below average, Copernicus found.
The intrigue: Taken separately, these data points may seem esoteric or disconnected from daily life. However, dangerous heat waves struck on land and in the sea throughout the summer, pushing average temperatures higher.
The extreme heat is due primarily to human-caused climate change and the El Niño event, scientists say.
What they're saying: "Global temperature records continue to tumble in 2023, with the warmest August following on from the warmest July and June leading to the warmest boreal summer in our data record going back to 1940," said Samantha Burgess, deputy director of the Copernicus Climate Change Service.
"The scientific evidence is overwhelming —we will continue to see more climate records and more intense and frequent extreme weather events impacting society and ecosystems, until we stop emitting greenhouse gases," Burgess said.
Go deeper:
World likely has hottest summer on record
Cruel summer: Climate change on overdrive hits U.S., globe
Go deeper