Biden's G20 plan: Bidenomics for the world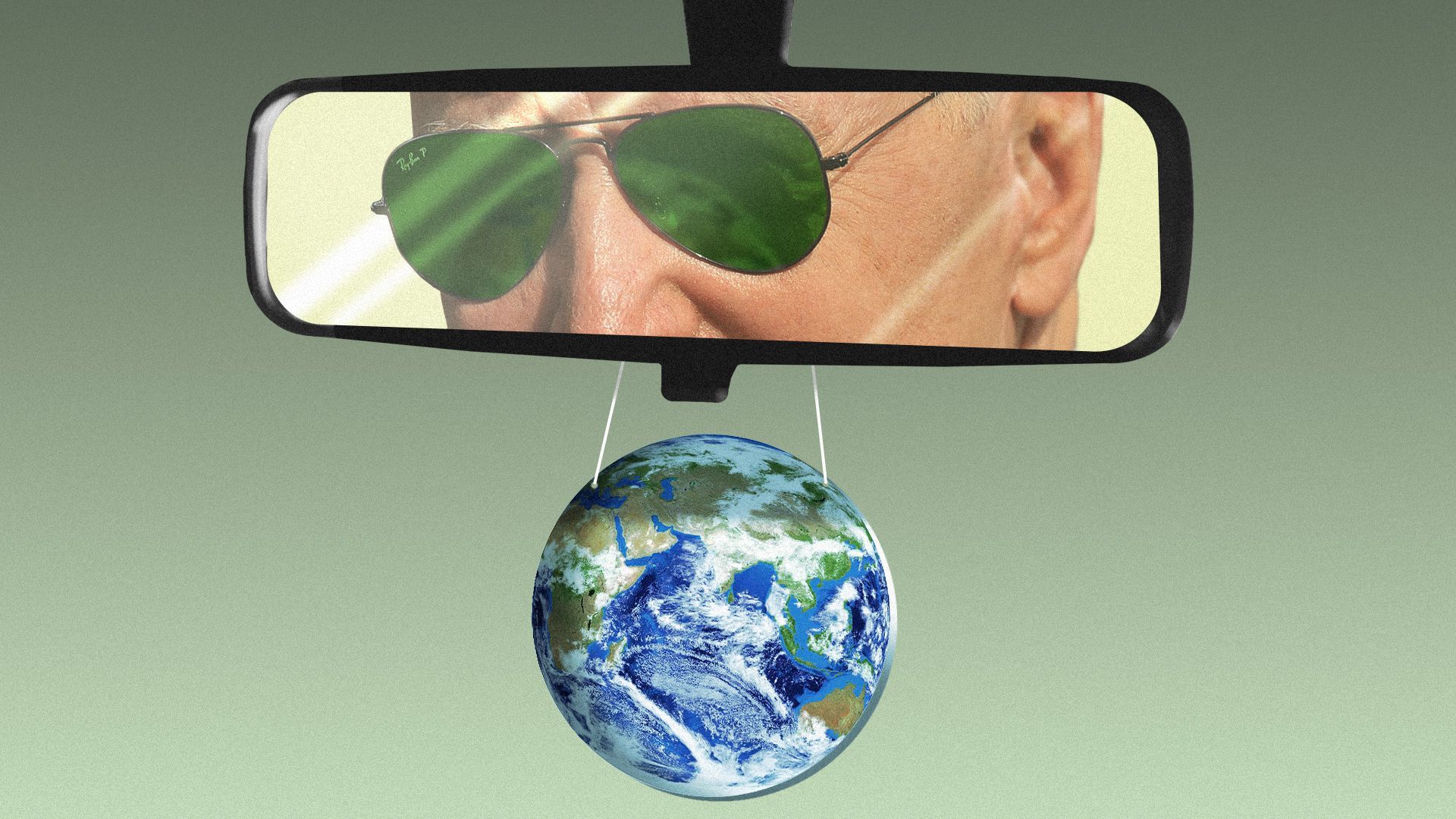 What's worked for us can work for others, is the argument behind President Biden's agenda for this weekend's G20 summit.
Driving the news: Biden will spend three days in India starting Friday for the annual gathering of the world's largest economic powers.
Atop the White House's list of priorities is bringing Bidenomics to the rest of the world. Namely, helping developing countries invest in infrastructure and climate change projects.
"We think countries around the world, too, can benefit from a similar type of approach" that the U.S. has taken, national security adviser Jake Sullivan said in a briefing yesterday.
Zoom in: The White House is asking Congress for $3.3 billion in new funding to help expand the World Bank's financing, as well as authorization to lend to two IMF trust funds.
Those actions would "support the mobilization of $200 billion of new financing for developing countries" backed by allies, the administration estimates.
Zoom out: Infrastructure investments can tackle global climate goals and economic growth simultaneously.
But the administration's proposals are also aimed at maintaining "strong global opposition" to Russia's war and creating "a credible alternative" to China's Belt and Road initiative.
"We believe that just as the United States would benefit from a more stable, more capable set of low- and middle-income countries being able to deal with their own problems with help from the World Bank and the IMF, China would benefit from that too," said Sullivan, noting that China is a shareholder in the World Bank.
What to watch: Biden will travel to Vietnam after the G20 to elevate the country's partnership with the U.S.
Go deeper