Kremlin says Prigozhin plane crash may have been a "deliberate atrocity"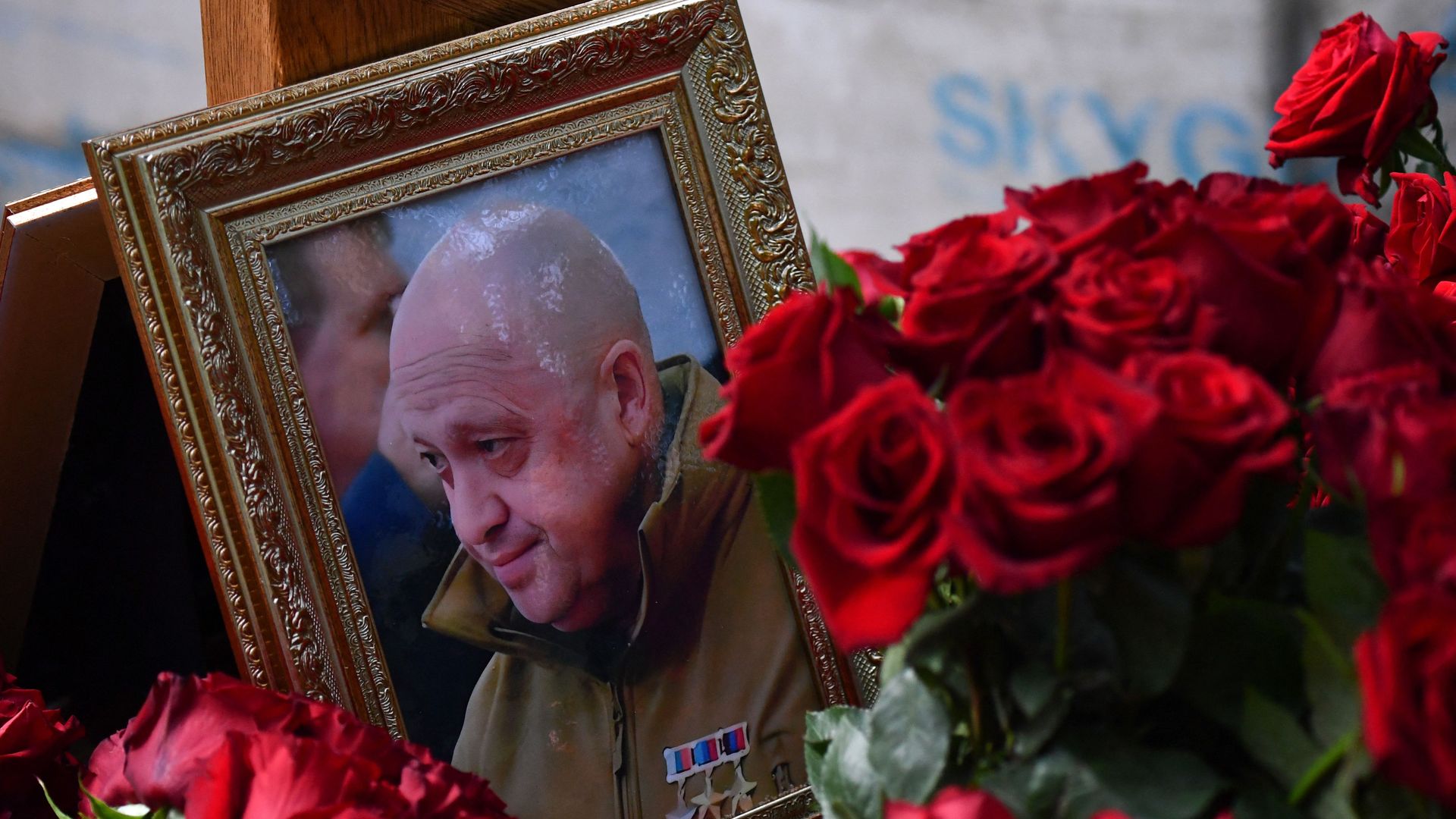 The Kremlin said on Tuesday that it's investigating several possible causes of the plane crash that killed Wagner mercenary boss Yevgeny Prigozhin, including whether it was a "deliberate atrocity."
Why it matters: It's the first time the Russian government has outrightly acknowledged the crash could have been an assassination, Reuters notes. The Kremlin has denied any responsibility, but speculation continues to swirl over what — or who — is behind the crash that killed one of Russian President Vladimir Putin's biggest political foes.
What they're saying: "It is obvious that different versions are being considered, including the version - you know what we are talking about – let's say, a deliberate atrocity," Kremlin spokesperson Dmitry Peskov told reporters on Tuesday, per Reuters.
"Let's wait for the results of our Russian investigation," he added.
The big picture: Prigozhin was buried on Tuesday in a private ceremony at a cemetery in his hometown of St. Petersburg, his press service said on Telegram.
The brutal mercenary boss, along with other top Wagner officials, were killed last week when their plane crashed not long after taking off from Moscow en route to St. Petersburg.
The crash took place exactly two months after Prigozhin led a short-lived rebellion that saw his fighters march toward Moscow.
Putin at the time called Prigozhin and his fighters traitors who would suffer "inevitable punishment." The mutiny ended after the Belarusian president brokered a deal in which the Wagner boss agreed to turn his fighters back and go to Belarus in exchange for amnesty and certain security guarantees. Prigozhin, however, was spotted in Russia multiple times since the deal was brokered.
Putin on Thursday called Prigozhin a man with a "complicated fate," saying he "made some serious mistakes in life, but he also achieved necessary results." The Kremlin rejected any assertion Putin may have been behind the crash as a "complete lie."
State of play: Russia's Federal Air Transport Agency is investigating the crash.
Brazil's aircraft investigation authority has reportedly said it would join the investigation if asked, but the Kremlin said Tuesday that this "is our Russian investigation, so in this case, there can be no talk of any international aspect" at this time, per Reuters.
Go deeper