Georgia's fake electors acted at Trump's direction, indicted ex-GOP chair says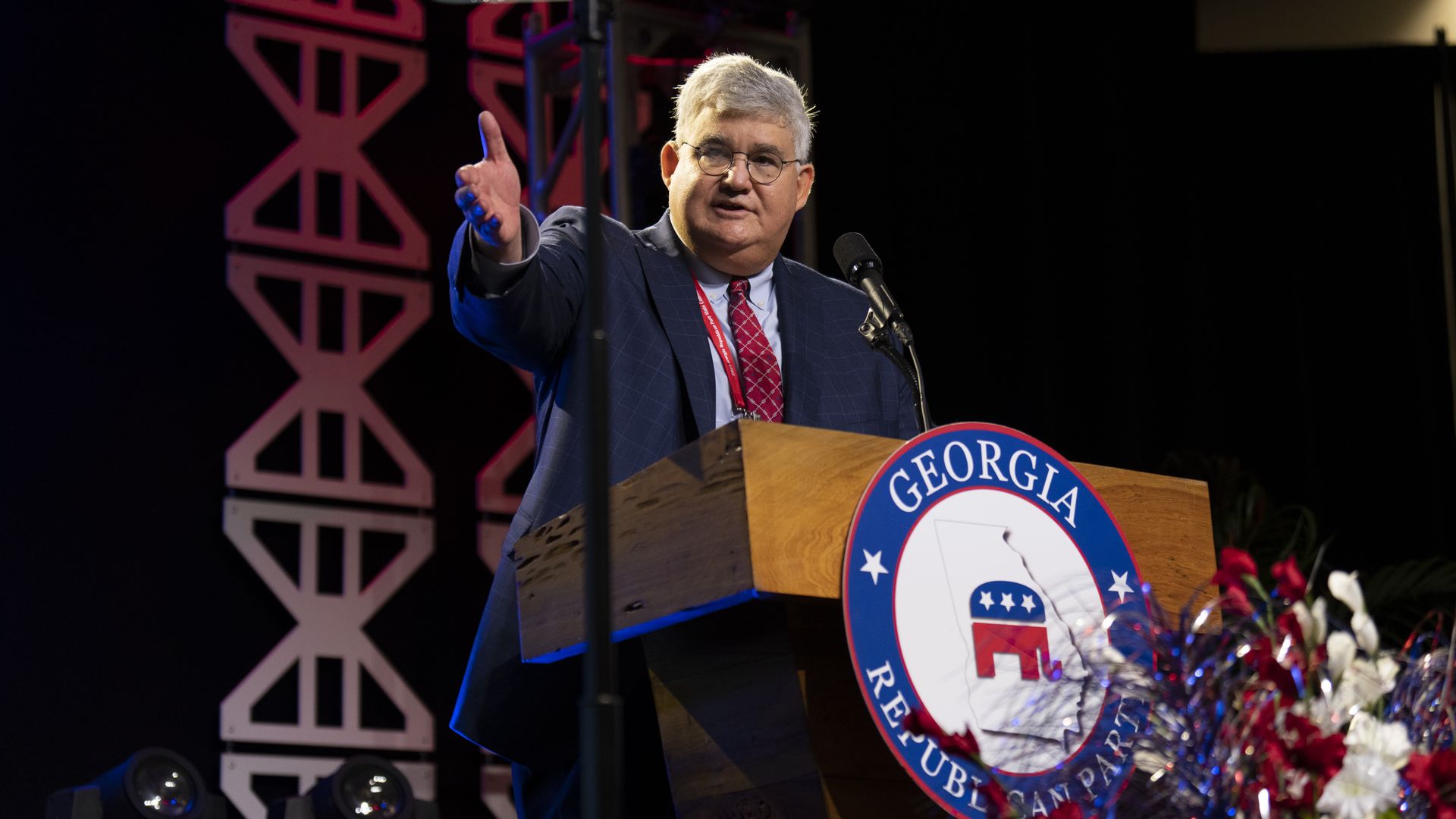 David Shafer, former chairman of the Georgia Republican Party and one of the 19 defendants in the Georgia election interference case, claimed in a court filing that he and the other Republican electors who tried to falsely certify Donald Trump as the winner in Georgia were acting at the former president's behest.
Why it matters: As defendants in the sprawling case begin to turn themselves in ahead of the Friday deadline, Shafer's position signals that some may be poised to turn on the former president.
Flashback: Shafer and 15 other Republican electors met at the state capitol on Dec. 14, 2020 and signed a document falsely declaring that Trump had won Georgia.
Trump and several of his former lawyers — along with some of the Republican electors and other alleged conspirators — now face charges relating to their alleged roles in trying to overturn the results.
State of play: "Mr. Shafer and the other Republican Electors in the 2020 election acted at the direction of the incumbent President and other federal officials," Shafer's lawyers wrote in the court filing Monday.
"Attorneys for the President and Mr. Shafer specifically instructed Mr. Shafer, verbally and in writing, that the Republican electors' meeting and casting their ballots on December 14, 2020 was consistent with counsels' advice and was necessary to preserve the presidential election contest," they added.
Shafer — like co-defendants Mark Meadows and Jeffrey Clark —is seeking to have his state-level case moved to federal court, where his case would be presided over by a federal judge and have a potentially more sympathetic jury pool.
The big picture: Shafer presented himself as the "chairperson" of the Electoral College of Georgia and filed a fake slate of 16 pro-Trump electors in Dec. 2020, per the New York Times.
Shafer is facing eight charges in the indictment handed down by an Atlanta grand jury last week, including false statements and writings, forgery in the first degree, and impersonating a public officer.
What to watch: Trump indicated on Monday that he'll surrender to Fulton County authorities on Thursday.
Go deeper