Trump voters trust him more than their families, religious leaders: poll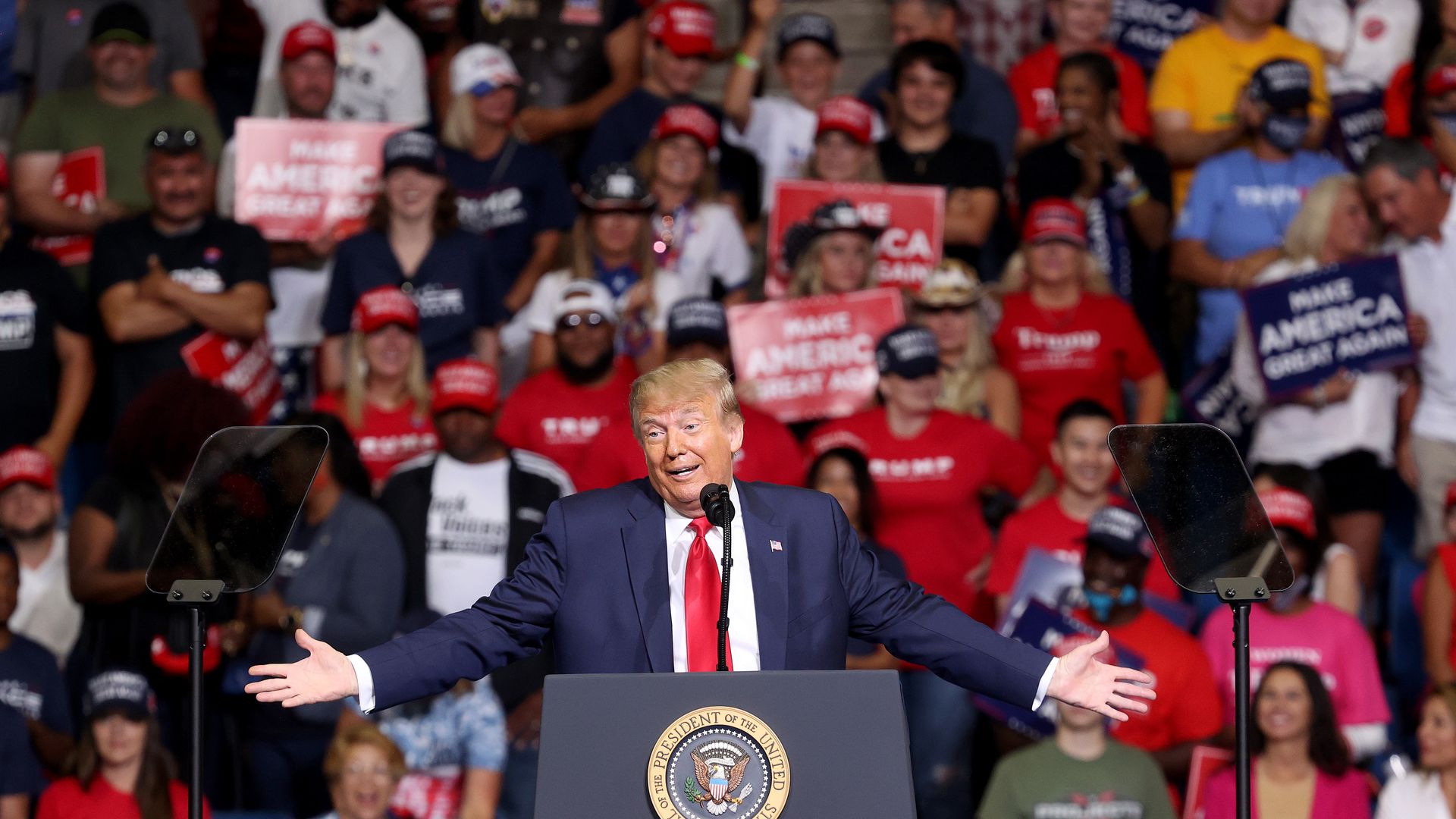 Trump voters are more likely to believe the former president is telling them the truth than their friends and family or religious leaders, according to a new CBS News/YouGov poll.
The big picture: The poll finds that Trump continues to dominate the race for the 2024 nomination, with 62% of likely GOP primary voters supporting him, while only 16% said they would vote for Florida Gov. Ron DeSantis.
The poll sheds light on why Trump's support within the GOP base is so hard for other candidates to shake.
By the numbers: Among those who are at least considering voting for Trump, 95% believe he "fights for people like me," while 99% believe things were better under Trump.
Among those who plan to vote for Trump, 71% feel that what he tells them is true — higher than the results for friends and family (63%), conservative media figures (56%) or religious leaders (42%).
The percentage of those who consider Trump a source of truth drops to 53% among all likely GOP primary voters, in a sign that some remain skeptical of his claims.
However, that's still higher than the 44% who trust religious leaders and 32% who trust medical scientists — and far higher than the 10% who trust President Biden.
Between the lines: Trump's false claims about the results of the 2020 election are at the heart of some of the criminal charges he now faces. However, many Republican voters continue to believe Trump was the legitimate winner.
According to the CBS poll, 77% of likely Republican voters believe the charges against Trump for trying to overturn the election results in Georgia are politically motivated.
Other recent polls show that among all likely voters, however, narrow majorities believe Trump is guilty of at least some of the charges against him.
Go deeper