Trump tied with Biden despite most voters thinking he committed serious crimes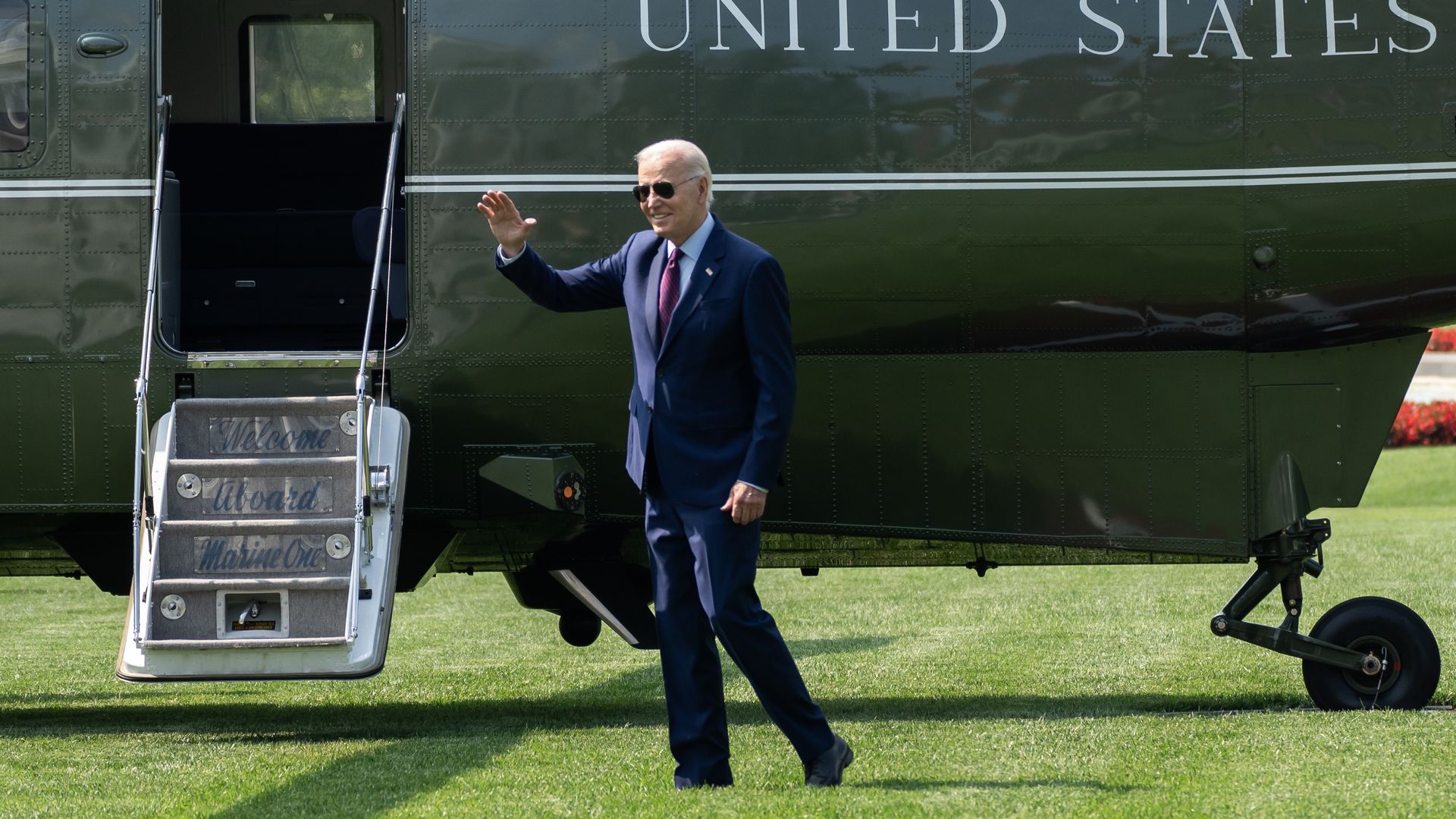 President Biden and former President Trump are tied in the polls, according to a New York Times/Siena College poll, despite 51% saying they think Trump has committed "serious federal crimes."
The big picture: 53% of those polled think that Trump's actions after the 2020 election "went so far that he threatened American democracy."
Both Trump and Biden received 43% in a hypothetical rematch.
41% of registered voters said they had a favorable view of Trump, while 43% said the same about Biden.
In the hypothetical rematch between Biden and Trump, 14% of voters did not prefer either candidate, with 10% saying they would either vote for another candidate or they are not going to vote if they are the two choices.
Between the lines: Trump's MAGA base overwhelmingly backs his grievances against federal prosecutors, N.Y. Times chief political analyst Nate Cohn reports.
"Zero percent — not a single one of the 319 respondents in this MAGA category — said [Trump] had committed serious federal crimes."
Trump already faces two criminal indictments, with the prospect of two more in the coming days.
Zoom in: Biden has appeared to shore up some support among Democratic voters from last year, when 64% of his party said they wanted a new standard-bearer, per the New York Times.
According to the new poll, 45% of Democratic primary voters said they think the party should nominate Biden as a 2024 presidential candidate.
The top reason Democratic voters said they would want somebody other than Biden is his age — he would be 86 by the end of a second term.
Biden's approval rating is at 39%, according to the Times/Siena Poll.
Trump is the frontrunner in the 2024 Republican primary, per a N.Y. Times/Siena College poll out Monday, even as he faces mounting legal troubles.
The nearest third-place candidate in the Republican primary is at 3%, and Trump also leads Florida Gov. Ron DeSantis by 31 percentage points if polled head-to-head.
Go deeper: Trump dominates DeSantis in 2024 poll
Go deeper