Legal wall closes in on Trump and his allies over election lies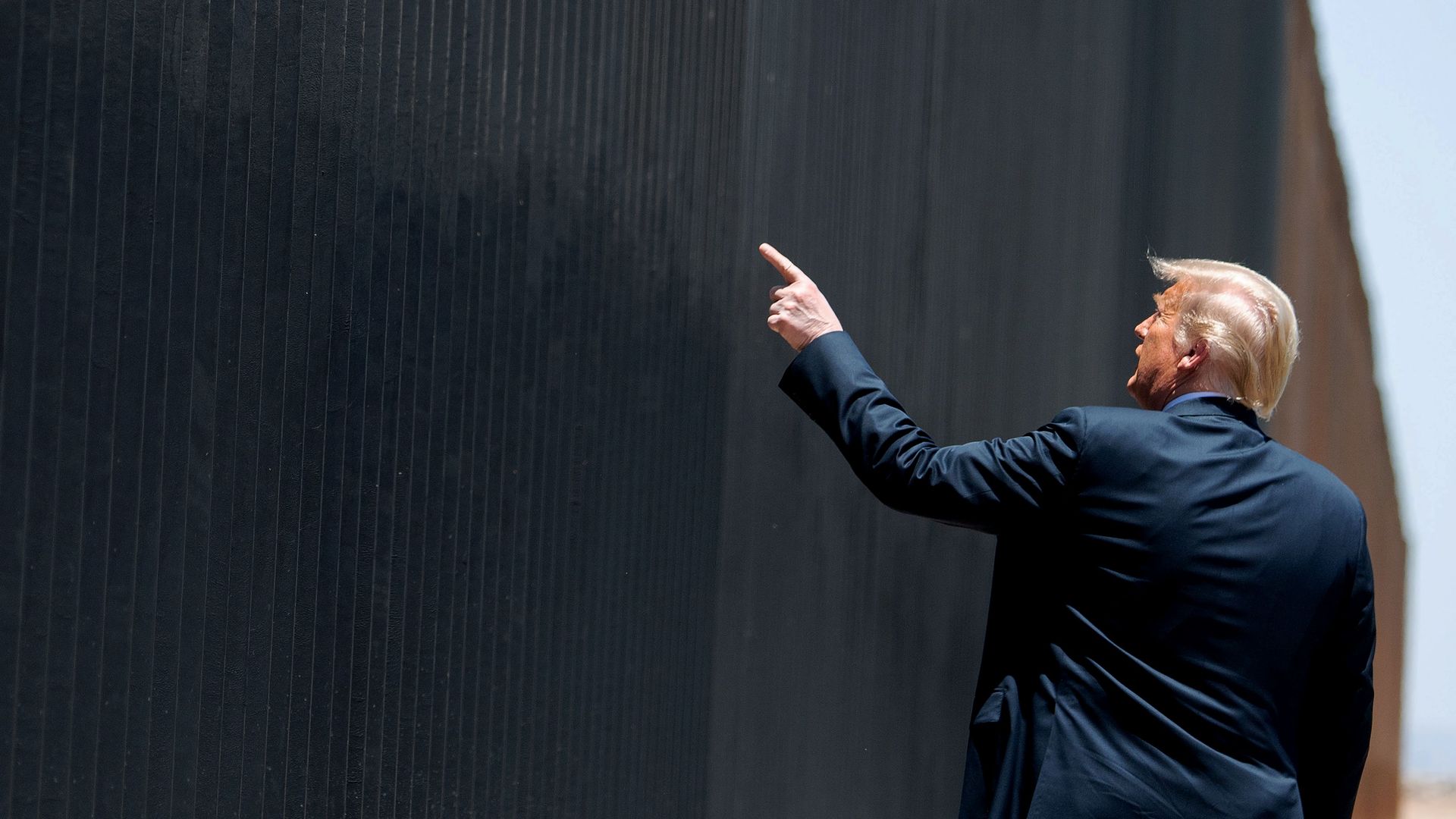 Brick by brick, the law is building a wall around former President Trump, conservative columnist David French writes in the New York Times.
Why it matters: The U.S. legal system has withstood concerted attempts to overturn the 2020 election. Many of those involved — including President Trump, his lawyers and his media allies — are facing consequences.
Zoom in: Courts and prosecutors, in real time and huge pressure, have responded to election denial and the Capitol attack in a way that's "meting out justice to the participants and establishing a series of legal precedents that will stand as enduring deterrents to a future rebellion," French writes.
Michigan's attorney general on Tuesday charged 16 pro-Trump fake electors for their involvement in an alleged scheme to reverse the election results.
That same day, Trump said he'd received a letter from special counsel Jack Smith informing him he's a target of the grand jury investigation into Jan. 6.
A day earlier, Georgia's Supreme Court rejected an attempt by Trump's lawyers to stymie another investigation into election misconduct, which could soon heat up.
While Trump remains the GOP front-runner despite his growing legal woes, some 350 participants in the Jan. 6 insurrection have been charged.
Fox News paid a record defamation settlement to Dominion Voting Systems over false claims about vote rigging, and OAN and Newsmax still face pending cases over claims made on their air.
Several Trump former lawyers also face lawsuits, censure and potential disbarment, French notes.
The bottom line: "In an era when so many American institutions have failed," French writes, the law and courts are working. 
Go deeper